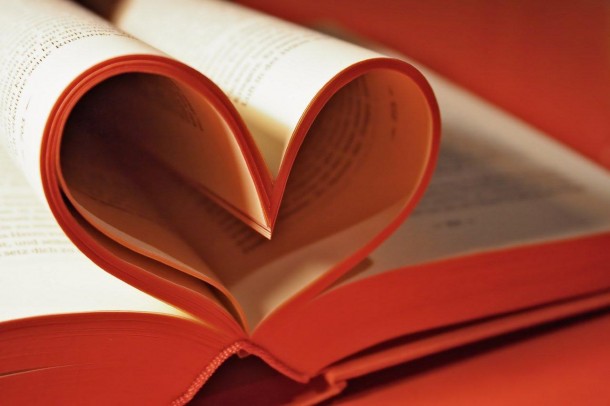 By Barbara Marchadesch
Every day after work, Carol Ignacio, 32, takes the bus home after clocking in a full day as a salesperson. It used to be the worst part of her day, stuck in unmoving rush hour traffic with nothing to do but play games on her cell phone and stare at the back of the seat in front of her. Desperate to stave off the boredom, she decided to bring along a book that her friend Annette had lent her. It was a slim paperback, not much more than one hundred pages long, about a young secretary who falls for her boss. It would provide enough diversion for the ride home, she thought, and she could finally return it to her friend afterwards.
That was the beginning of an obsession with Tagalog Romance novels that has lasted to this day, more than ten years later. After she finished the first book, she asked her friend for another, and then another. Soon she was buying her own books to read on the bus. It takes her two or three bus commutes to finish a book, and she estimates that she buys about 50 titles a year on average.
Because of devotees like Carol, there is money to be made in the Tagalog romance industry, for publishers and authors alike. The books have long been favorites among local readers, for many reasons. The books usually cost around the PHP30 to PHP70 range, depending on whether they're regular books or part of a special or best-selling series. They're small enough to fit into your pocket or your purse, and page for page they deliver just as much kilig and romance as a movie or a telenovela.
And in their own way, they make life a little easier for people like Carol.
The write stuff
Tagalog romance novels might not be timeless classics, but they're not trying to be. Their purpose is to entertain, thrill and amuse, and in that respect they deliver in spades. They're entertaining, sometimes unabashedly cinematic in their plotlines and resolutions, and often cheesy. The writing quality varies wildly, but it would be wrong to think that romance novelists don't take their work seriously, or that there isn't real talent in the field. 
Most romance novelists are women, but according to Malou Medina, editor at romance novel publishers Bookware, the authors' demographic is quite diverse. "We've had writers who submitted their work and got published when they were still in high school," she said. "We have writers who are career women and just write in their free time. We have writers who are really writers by profession and graduates of reputable universities. College students, housewives. Some of these authors are readers of Tagalog romance and most of them just really love to write."
One such writer is Edith Joaquin, whose series X My Heart ranks among some of the company's best-sellers. Joaquin's first novel was published in 2003 and now she is writing full time.
Her series struck a chord with readers, and raised her profile as an author. "Although I'd been writing for quite a time, 'popular', where I am concerned, is fairly new," said Joaquin.
What isn't new is her love for the genre. Before she became a writer of romance novels, she was an avid reader of them. As she grew older and moved on from Ladybird books and then Nancy Drew mysteries, she was drawn to her aunt's large collection of Mills and Boon paperbacks. "What I liked about them, for one, was the fact that I thought the writers were really witty, having been able to put together the conversations I read in the books," she said. "Second, I am a romantic at heart, and I do love happy endings."
Joaquin eventually made the jump from reader to writer for a very good reason. "The decision to try out writing came out of need for financial augmentation," she said. "I wasn't earning enough back then and I loved my job too much to quit. So my friend and I thought, we're both writers, why don't we try novels? And we also thought, it couldn't be that hard. So we bought a few pocketbooks and yes, we thought it wasn't hard. After our first try, we just went on and on and now, eight years since I first tried it, I will say I love writing novels and I can't really imagine myself not being into it anymore."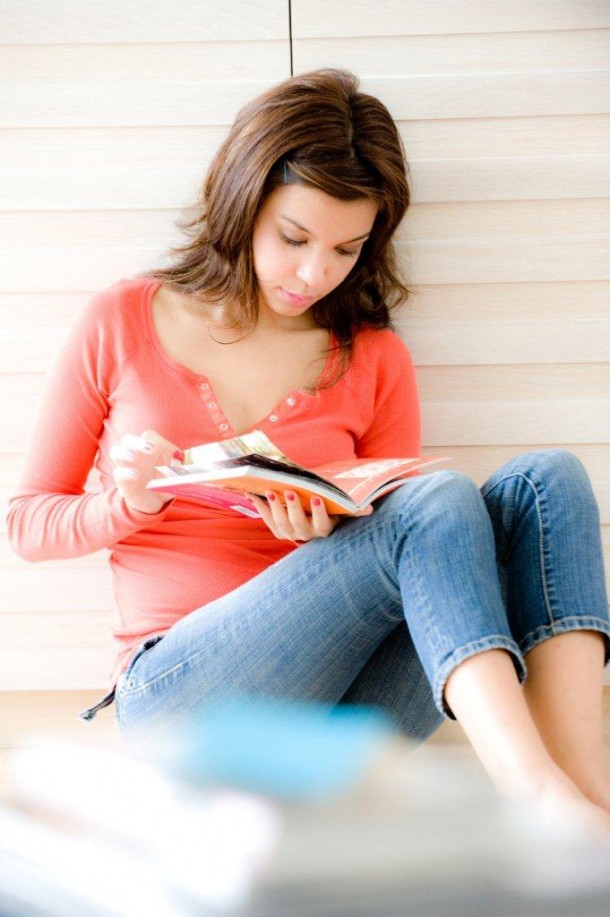 Addicted to love
It's not hard to figure out why these slim pocketbooks are constantly bestsellers. They're entertaining, they're inexpensive, and their appeal is universal. "Maybe it's because romance books depict an 'ideal' life," said Joaquin. "Romance novels keep your faith in 'happy ever afters.'"
Medina  agreed. "In my opinion, Tagalog romance novels are popular because they're effective in entertaining people. They become a form of escape to them," she says. "Reading them transports them to a world where fantasies come true and happy endings can happen to everyone."
Bookware publishes the very popular My Special Valentine series (which includes Edith Joaquin's work). Romance novels tend to focus more on the romance than on the sex, but sometimes going a little risqué pays dividends. "Two years ago we introduced an imprint entitled Desire and it became really popular with our market," said Medina. "It's still Tagalog Romance, but with a sexier plot, sensual but not erotic." Series (several books tied by having characters, settings or storylines in common, written by the same author) are also very popular. "All our books are popular with the readers. Pero we had a four-book series entitled Palikeros na nag-stand out talaga, sold-out agad siya. Then, we have an on-going book series called Sentinels, popular din. Military romance naman yun."
The supply is also practically inexhaustible. The big companies publish more than a hundred titles every year, and new writers are always joining the fold. Publishers make it easy for amateurs to become professionals; every copy contains an exhortation to readers to try their hand at writing, and information on how to submit manuscripts.
The habits of romance readers help the industry. Readers tend to end up with whole collections of books, thanks not only to the books' appeal but their portability and price. Carol picks up four or five books at a time, then "recycles", passing some of them on to her friends and co-workers—converting some into Tagalog romance aficionados just like her friend did for her many years before.
In stores and on the web
Carol fits the main demographic of Tagalog Romance readers: female and belonging to the C-D income bracket. Within that category, though, readers can still be pretty diverse—"high school and college students, career women, housewives," says Medina.
Tagalog Romance novels take up several shelves' worth of space at any National Bookstore branch, and can even be found on sale in pharmacies and sari-sari stores.
Carol buys her books from the bookstore, but websites such as pinoypocketbooks.com and Bookware's own site also allow local and overseas readers to order them online and have the books shipped to them anywhere in the world. They can also rate books on the sites and communicate with their favorite authors and their fellow fans in forums or on the authors' pages.
Living on love stories
According to Edith Joaquin, writers are paid after their manuscript is approved—the check comes in about two weeks later.  Writers are not given an advance, nor do they get any royalties, but the industrious, prolific writer can make a good living as a romance novelist. "It may be a main source of income if the aspiring writer is driven enough to make a living out of it," she said. "The amount of income solely depends on how fast and how sipag a writer is in churning out a manuscript." For her—as it is for any writer—there are good days when she's feeling productive and industrious, and there are bad days when sitting and staring off into space are the only things on the agenda.
On good days she can finish a story in a week; on bad days, it can take up to a year or even years to complete. "If a writer cannot guarantee to finish his target quota of manuscripts for a given period of time, then it won't be wise to leave one's day job in favor of writing."
Joaquin's personal record for most books written in one year is nine—nine manuscripts of about 22,000 words, 96 typewritten pages each book, which she accomplished in 2009-2010. Last year, she said, was "dismal" in terms of output, having "only" finished five. In the first five years of her writing career, she managed to have three manuscripts approved and published.
But even as the industry rewards hard work, local authors can also fall prey to the bane of artists everywhere: pirates. It's unfortunately become a cottage industry in its own right. "We find 'pirated' copies of our novels printed with a different cover, different title and different author," said Joaquin. "These get sold in local markets or on sidewalks for as cheap as PHP12 each for two books [per purchase]."
Despite this, Tagalog Romance publishers are thriving. In 2011, Bookware published around 112 titles. On average, the company sells more than 5,000 copies per title.  "My Special Valentine has a very steady popularity," said Medina. "We've been here for 20 years and we've established a solid and profitable niche in the Tagalog Romance publishing industry. In terms of sales, Tagalog Romance novels are doing well. They're one of the best-selling items in major bookstores here. [And] with the Internet and the online shops, social networking, we've even reached Filipino readers abroad."
With its following and its popularity, the pocket-sized passion of Tagalog romance novels are bringing in profits that are far from being considered small change.