By Armando O. Bartolome
Having a family with school age children definitely means having to strive more to provide sufficiently for the family. This is why it is best that both husband and wife should help in trying to make both ends meet for the family. It may be practical nowadays to not entirely rely on a 9-to-5 job. And if there is an opportunity to start a business, now is the time.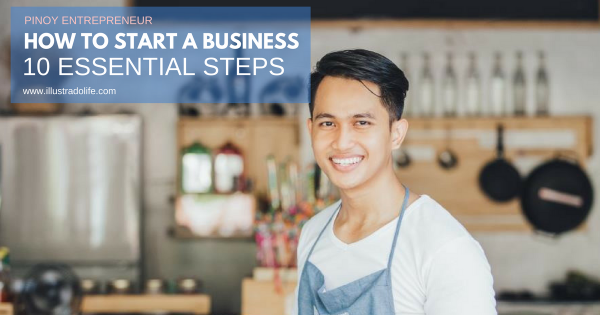 To start a business is not as easy. It involves knowledge, time, money and a lot of patience. You will be faced with so many challenges along the way. But hey! If this would be the answer to all your problems, then why not give it a try and put your heart and mind into it?
Here are 10 essential tips on how to start a business successfully.
Create a Business Idea
You may have the desire to start a business of your own, but you can't just put up any kind of business without knowing for sure what you are getting yourself into.  In deciding which kind of business to have, you should be able to answer the following questions.
Do I have the skills in building a business?
Am I ready to start the business now?
Do I have the resources?
Prepare for the Business
Once you have a specific business in mind, be sure that you to consider the following factors:
Are the products and services you have in mind something that will answer to the people's needs?
Are there other companies offering the same products and services?
How do you think will your business fit into the existing market?
Always have your specific target market in mind. Most business owners fail to properly strategize about the kind of products and services that they offer. Know that providing various products and services would encourage customers to come in, but also realize that your products and services are truly something that people need. We build a business to earn, not to lose money.
Now that you know which kind of business you want to start with, you must assess if you are properly equipped with the right knowledge needed for the kind of business that you have chosen. Consider attending workshops and seminars that can help enrich your knowledge.
Choose the Right Business Structure
There are several business structures which you can decide from:
Sole Proprietorship
Partnership
Corporation
You may choose an initial business structure and then reassess and change as your business grows.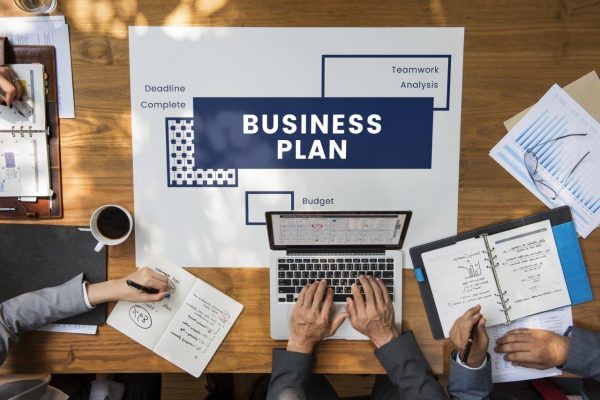 Create a Business Plan
Imagine how you would want to start your business.  You need to think of ways on how you would make the business work.  The business plan should contain your outlined business goals and on how you think you will be able to reach your goals. In the simplest terms, a business plan is your guide on how your business is going to work and how you are going to succeed. It doesn't need to be made in 30 pages. A list of thoughts in bullet point that will focus on strategies, milestones, responsibilities and financial assessment, so that you may be able to plan your finances properly and come up with a budget, is essential. Sometimes, there may be a need to seek for help from a business expert to develop a proper strategy for your business.
You may want to have a formal document that contains an overview of the company, including information about your products and services, the marketing plan, list of milestones, as well as information about your team.
Moreover, it should be noted that a business plan is not just needed for a startup business.  It is also vital for established businesses to create and update their business plans so that they are aligned with the current market conditions.
Know Your Financial Capacity
You don't need to have massive sums of money to start a business. But you should be aware that you need an initial investment.  It is better to start with a reasonable amount to prevent from having to seek for a business loan. There are actually businesses that you can start with as little as PHP150,000.
However, if you feel that you are short of funds, you may seek financial assistance from a bank or other financial institutions, or even take a loan from a friend, or family member. You need to weigh your options as there are banks and financial institutions which could impose very high interests.
Choose a Business Location
It is important that you build your business in a strategic location where transportation and communication are accessible and a place where people often go to and a place where your products and services can be easily accessible to customers. Being able to spot the perfect location is an advantage and puts an edge towards your business and against your competitors.
Choose and Register Your Business Name
It is ideal to choose a name that can easily be recalled by the people. It is also important that you choose a name that can smoothly roll off the tongue. Your business name should fit within the company's portfolio and should embrace the company's personality.
Once you have chosen your business name, check if the name you chose has been used and if not, you will need to register it.
Secure Licenses and Permits
Prior to opening the business, there is paperwork that needs to be done. Any kind of business needs to secure licenses and permits in order to legally operate.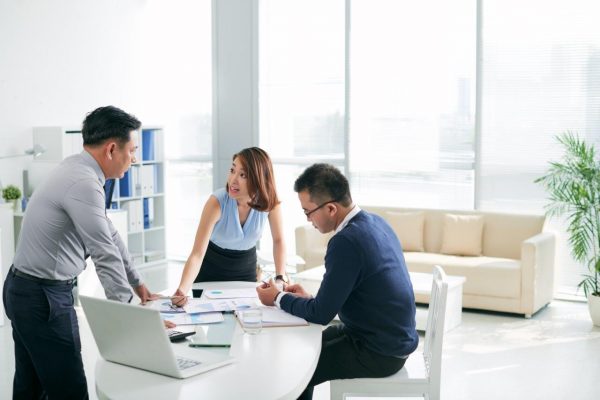 Hire Employees
Being new in business, you may want to cut on expenses to ensure that you will be able to achieve your ROI within a shorter length of time. Some new business owners seek help from family members and/or relatives to run the business. This is very practical since hiring people close to you would mean that they will give their best efforts in making the business successful. But of course, take note that there could be times when you might not get along well with each other.  Still, that is just part of any kind of business.
Should you consider hiring other people for your business, ensure that you get the best people who are qualified to do the work you will be assigning to them. It is better to be a bit picky in choosing your employees rather than just appoint anyone to a task that he has never had an experience with.
Promote Your Business
Money won't start rolling in unless you create some "noise" or let people know that your business exists. Before, we may have only relied on television, radio and the newspaper to promote businesses. But thank God for technology! The internet is a great way to let people from all corners of the world to know about you. Facebook, Twitter and Instagram have become helpful tools in terms of business advertising.  And through these channels, businesses are able to reach out to their customers easier.
Keep in mind that to start a business, you must start with a positive perspective. Know what you need to know, help inspire your employees to do their jobs, create excellent products and build great customer relationship. You will be reaching your goals in no time!
As for me, I have shared my experience with numerous people and at the same time I have listened to what they have been through. I have also given people advice on how they could change their lives. Listening to them allowed me to gain more knowledge on how I could help them better not just about business, but also about life in general. This is how much I enjoy my life, where each day is something to look forward with the pure pleasure and enjoyment of being surrounded by people that help inspire one another, to make a make a difference in each other's  lives.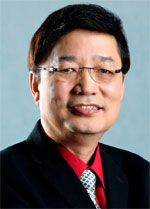 ARMANDO "BUTZ" BARTOLOME
Philippines' Franchise Guru Armando "Butz" Bartolome is the president of GMB Franchise Developers Inc., a pioneer franchise development company established since 1993, co-founded and managed by his wife, Lyndah. The company has assisted numerous entrepreneurs whose brand names are now some of the most recognized in the Philippines, including Mang Inasal, Julie's Bakeshop, Generika Drugstore, Gingersnaps, Potato Corner, Fiorgelato Ice Cream, Laybare Waxing Salon, Lots' A Pizza, Bayad Center of Meralco, Brothers Burger, and a host of 880 others to date. He is one of the 34 "Angelpreneurs" of Go Negosyo. He is also part of the speakers' pool of Truly Rich Club of Bo Sanchez.
Related Article: Winning Despite the GCC Downturn: Lessons on Resilience, Agility & Opportunity
Read more business content on www.illustradolife.com