Further bolstering the growing medical industry in Kuwait, healthcare professionals and practitioners will come together for the country's biggest event dedicated to the sector. – the Kuwait Health Exhibition and Conference 2017. The three-day event with over 5,000 expected visitors will showcase 150 exhibitors from various countries around the world, one of which is The Medical City Clark, which is slated to promote medical tourism to the Philippines at the Medical Travel Congress.
The Medical City Clark, tertiary care hospital in the Philippines, is poised to promote their unique Centers of Excellence and health programs founded on customized and personalized care. Head of the delegation President and CEO, Dr. Cenon R. Alfonso will be speaking at the Medical Travel Congress about Philippine Medical Tourism: Customized and Personalized. He will be highlighting how the country has become a medical hub by combining state-of-the-art technology, high international standards of patient care, and the hospitality, culture-sensitivity and warmth of the Filipino people.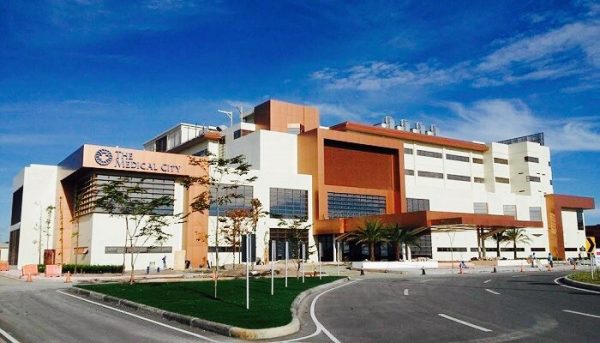 "The Medical City aims to attract more medical tourists to showcase cutting-edge health services with centers of excellence in the field of cardiovascular, cancer, neuroscience and regenerative medicine as well as wellness services. At The Medical City Clark, about 50% of the patients are non-Filipinos coming from USA, Korea, Japan, Australia, United Kingdom and Germany. Foreign medical tourists choose the Philippines for their aesthetic and un-complicated procedures while thousands of Filipino expats return home for medical care and combine it with their family visit." says Dr. Alfonso.
Dr. Alfonso also shares that The Medical City delegation are looking forward to meeting the Ministry of Health- Head of Medical Treatment in Abroad Program, Ministry of Defense representative, officers and members of Kuwait Medical Association, International Medical Travel Association, Commissioners for Health Travel, and Kuwait Private Hospitals representatives, in view to further cement the bonds of partnership and collaboration they have been fostering in recent years.
"The Philippines can be considered their new partner for the healthcare of the Kuwaitis. We want them to know that Philippines, through TMC Clark, is also a place where there are a lot of healthcare specialists and professionals who can perform even the most complex medical cases. We want them to experience the true compassionate care that the Filipinos have to offer" says Evelyn Yumul, Sales & Marketing Director of The Medical City Clark.
The Kuwait Health Exhibition and Conference 2017 is happening on March 6-8 under the patronage of Ministry of Health and Kuwait Medical Association at the Kuwait International Fair, Mishref, Kuwait.
Save
Save
Save
Save