Philippine ambassador urges Filipinos in UAE to contribute to World Expo 2020
Philippine Ambassador to the UAE Hjayceelin Quintana asked the Filipinos who attended the Filipino Social Club (FilSoc) Town Hall meeting last December 13 to contribute to World Expo 2020 in Dubai through the Philippine Pavilion.
This was her response on what the Filipinos working and living in the UAE can still do given that the design of the pavilion and its creative contents were developed in the Philippines.
"I will be making consultations with you like focus groups and try to come up with what we can do to contribute. We are a very big group here so we have to show our strong participation," she explained.
The town hall was organized by FilSoc to listen to Department of Trade and Industry Secretary Ramon Lopez and his team on the Philippines' participation at the six-month global event which will commence on October 20 next year.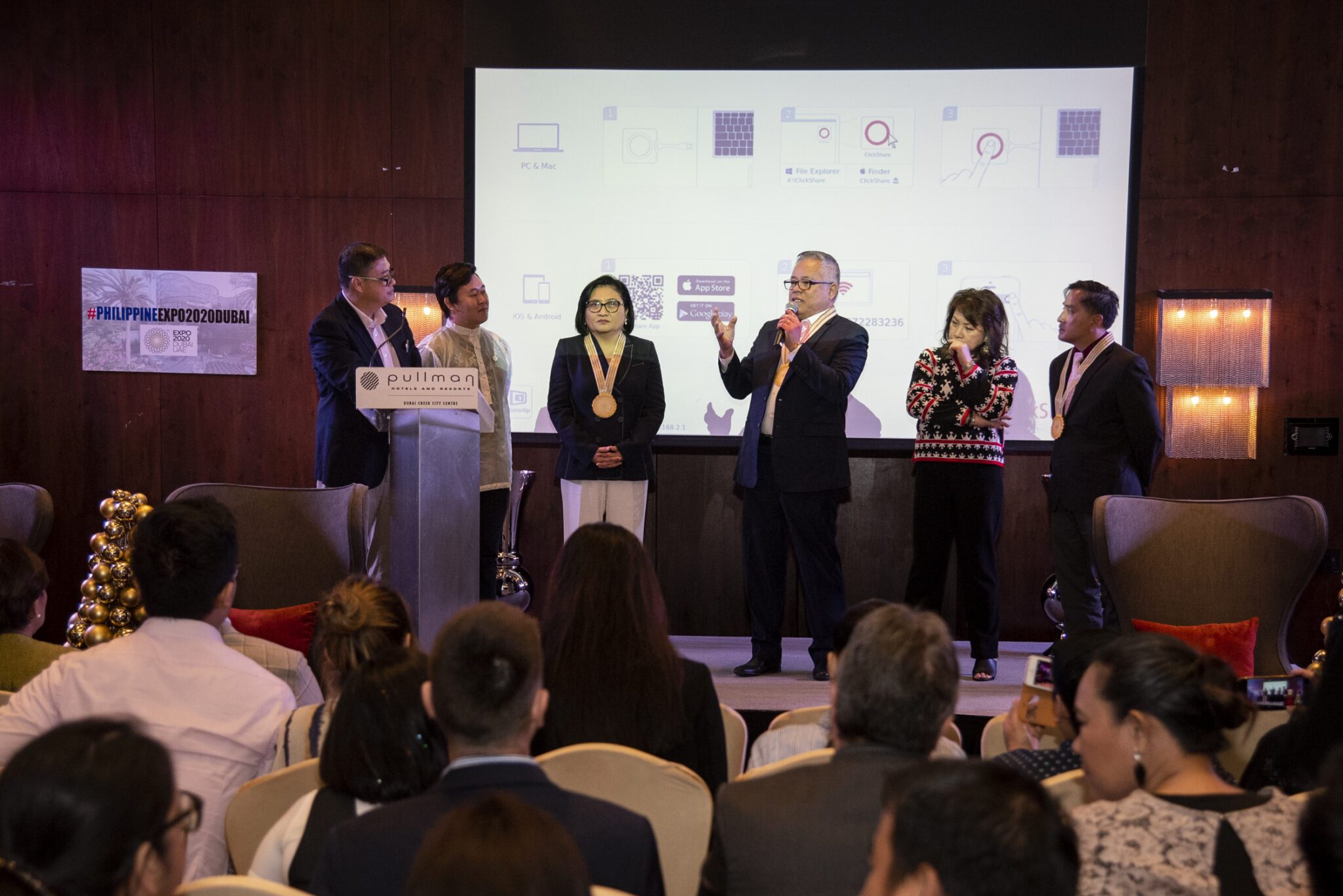 About 300 Filipinos from all the seven emirates working in various industries and coming from different provinces in the Philippines attended the community gathering which also saw a dozen expats present. FilSoc is the first licensed social club for Filipino expatriates in Dubai under the Community Development Authority (CDA).
Architect Royal Pineda presented the rationale behind the design which resembles a "Bangkóta", the old Tagalog word for coral reef. Curator Marian Roces spoke about the contents of the pavilion such as a film showing simulated marine life found only in the Philippines and an historical exhibition of the Filipino race.
Secretary Lopez commented: "We will all be the ambassadors of our participation at the World Expo. We will come up with a communications program so that all of us can explain the meaning of our participation, the meaning behind the Philippine Pavilion."
The DTI is open to anyone who would like to contribute.  In fact, it was announced by Assistant Secretary Rosvi Gaetos at the town hall that they would be requiring mural artists based in Dubai to participate come the world expo labeled as 'one of the greatest shows on earth'.
The FilSoc will be a channel between would-be-volunteers and the Philippine Embassy. It is currently recruiting members and has scheduled its first General Assembly on January 24, 2020.
Related Article: Bangkota – The Philippines at the Dubai Expo 2020
Read more on www.illustradolife.com