A clothing that won't only make you look good, but makes others feel better too.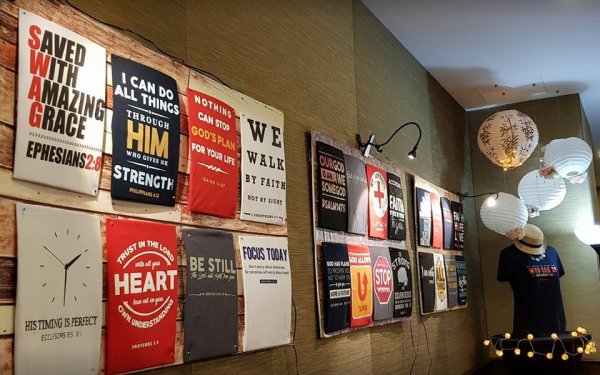 ETERNITEE LLC recently opened its business and launched its online store where people can find motivational t-shirts and other merchandise to buy. The company prides itself on giving their customers the opportunity to inspire people by wearing the TEE-shirts creatively printed with inspiring words of wisdom from the bible – tailored to address the relational gap in today's world.
Ion Gonzaga, the founder and captain of the business, shares that, "the purpose of the business is to remind the world of the importance of having true wisdom in our way of life. Especially for OFWs who are dealing with homesickness, often times, what they really need are words of encouragement to lift their spirits up, more than anything else. And what good way to start reviving wisdom-filled lifestyle by way of wearing simple, yet stylish t-shirts."
"We are living in a fast-moving knowledge-driven society, yet the world remains broken and dysfunctional. It's about time to reconnect with what really fuels us best in this."
"Our t-shirts never get obsolete – because the word of God endures forever," he proudly added.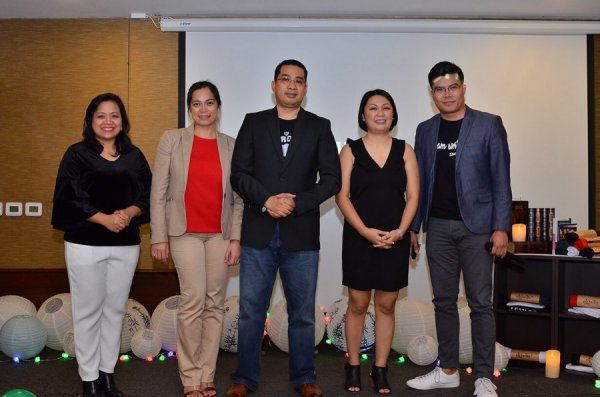 The Team
With him on board is his wife, Raquel, a mom-preneur; Gus Erni and Gwyn Sanchez Erni, his fellow graduates at the first ever Ateneo Leadership and Social Entrepreneurship program in Dubai; and Matilyn Bagunu, an incumbent leader of the Filipino Community and one of the pillars of St. Mary's Church choir.
The team believes that people can live a wisdom-filled life while still enjoying and having fun the right way.
Gonzaga, also the man behind the highly acclaimed lifestyle blog BoyDubai.com adds that "if you are looking for something that will encourage one another and build each other up, Eternitee has the perfect items."
"Our t-shirts are eco-friendly. We are proud to be providing organic cotton t-shirts, printed with environment-friendly inks and packaging."
Customers can visit weareternitee.com [that's wear eternitee dot com] to buy shirts for personal use or for groups.  They also accept customized orders.
Asked what made them do the business, he said, "It's not just about what we want to do, it's a response to what God wants us to do."
Advocacy
As part of the company's "selfless" principle, 5% of every sold merchandise will go fund the group's CTN advocacy(Clothe The Naked [in spirit]).They aim to produce campaign videos or short films that provide enlightenment to both the relevant and the untapped situations in the society today.
For more information, visit the website www.weareternitee.com and follow Eternitee on social media:
Facebook (https://facebook.com/weareternitee)
Instagram (@weareternitee)
Twitter (@weareternitee)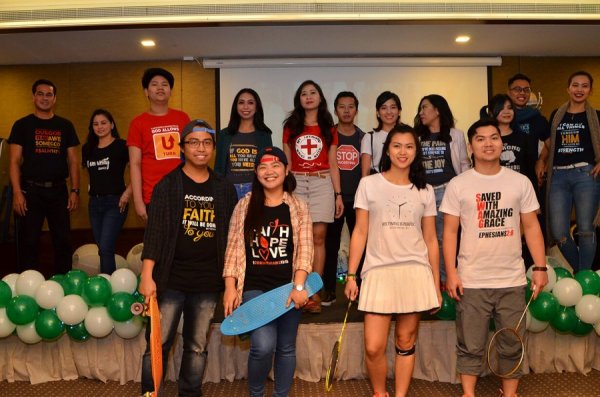 MORE INFO ABOUT THE TEAM:
Matilyn Bagunu, the Chief Inspirational Officer, is always on the go to inspire and influence the community through her own personal encounters with God's goodness.
Email: matt.bagunu@weareternitee.com
Gwyn Erni as the Chief FUN-nancial Officer handles the finances in a well, fun-filled way. She is also an all-around gal in the team.
Email: gwyn.erni@weareternitee.com
Gus Erni, the Chief Digital Strategist, leads the multimedia production for marketing and advocacy.
Email: gus.erni@weareternitee.com
Raqz Gonzaga, the Chief Joy Officer, is an expert in bargaining and finding the best and most cost-effective items out there, having procurement as her background.
Email: raqz.gonzaga@weareternitee.com
Ion Gonzaga, The Captain, founded the business March 2017 and formed the team 2 months later.
Email: ion.gonzaga@weareternitee.com
For interview opportunities
Call or WhasApp 0509846019 or 0503104958