What is your Bikini Style?
By: Nikka Sathou-Lainez
Itsy bitsy teeny weeny polka dot bikini – not! There are as many swimwear styles as there are body types.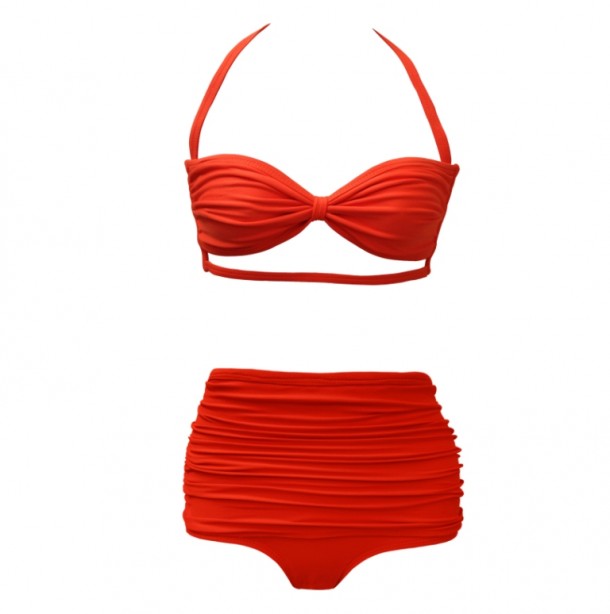 For most, a trip to the beach doesn't just involve packing resort wear but preparing to get that sexy beach body and have the confidence to bare some skin while enjoying the sun, sea and sand. To get that beach body, you can clock in an infinite number of hours in the gym–or just choose the right swimwear to accentuate your assets and minimize flaws.
According to Kd Syiaco, one of the founders of Soak Swimwear, "We have something for almost every beach loving girl."
The brand was established by Kd Syiaco and Angela See in 2007 we they saw the gap in the market for affordable yet stylish swimwear. Both are fashion and beach lovers and have been friends all throughout high school and college. "We take every woman's insecurities into consideration when conceptualizing new styles. The look can be taken from day (swimwear) to night (cover-ups). We get inspired by the smell of sun tan oil, lovely prints, and the different beaches around the world," shares Kd. See revealed that Soak Swimwear is, "locally made, locally designed by us." Soon, the brand will have a swimsuit line for kids, which will also be available in Cebu.
Another entrepreneur, Bien Santiago, conceptualized Yuminum in 2008, as she always had a love affair with swimwear. The brand has both ready-to-wear swimsuits and made-to-order ones, which all have that fun and spirited look that is not blatantly sexy.
"We have designs the client can choose from but since the pieces are individually made per client order, she sends us her measurements, the coverage she wants for the butt (from full to Brazilian) and also if she wants changes made to the cut or a change in color. It's not unusual that we get request to hide a big bump, birthmark, scar, or stretchmark. These projects, aside from being the most challenging, are also the most fulfilling ones."
Bikini SOS: Solutions for everyone
With years of experience as swimwear designers, these ladies have a lot of tips to share for those who dare to wear a bikini this summer. Angela mentioned that the trend right now is stylish one-piece swimsuits with cut-outs, but she advises for ladies to fit the item first and see if it looks flattering on your body type. "Sometimes one piece can even be sexier than bikinis because of all the cut-outs."
Women have different body types and you have to look for the perfect swimwear to complement your figure.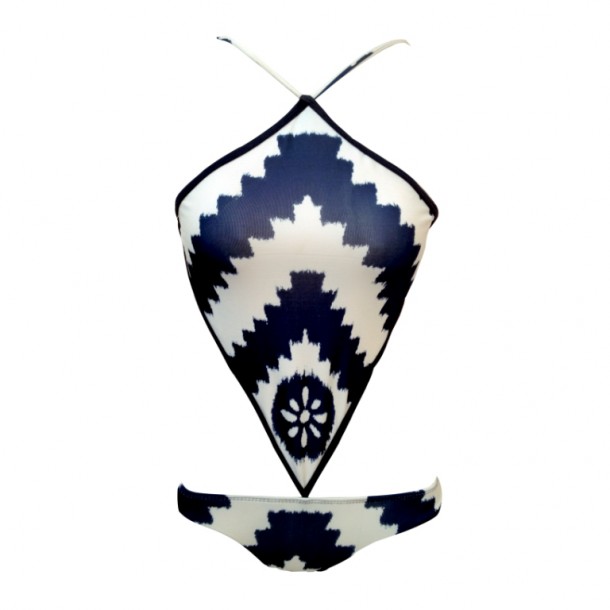 Petite
Ladies who have a short and slim stature can practically wear anything, but do stay away from the boyleg bottoms, as it tends to shorten the lower limbs. Also avoid big, bold prints and big details like heavy ruffles because it might overwhelm your physique. Instead, go for tops with simple prints and texture to add dimension and fullness to the chest area.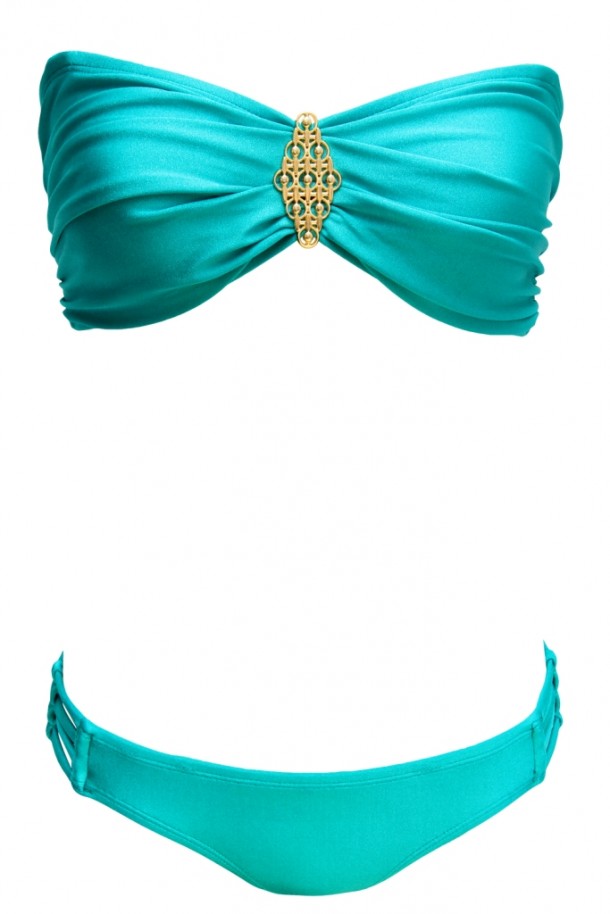 Apples and Pears
For those who have pear- or apple-shaped bodies, Bien suggests to go for separates instead. "To balance out a pear shape, best to go with bandeaus for a wider looking chest and string triangle bottoms for more narrow-looking hips. Apples will benefit from the one-shoulder and halter-tops. Depending on your built, most apples can easily look swim team sporty especially with triangle halter. To avoid this, consider triangles with shoulder straps instead or, there are modified versions of the triangle which can be really sexy."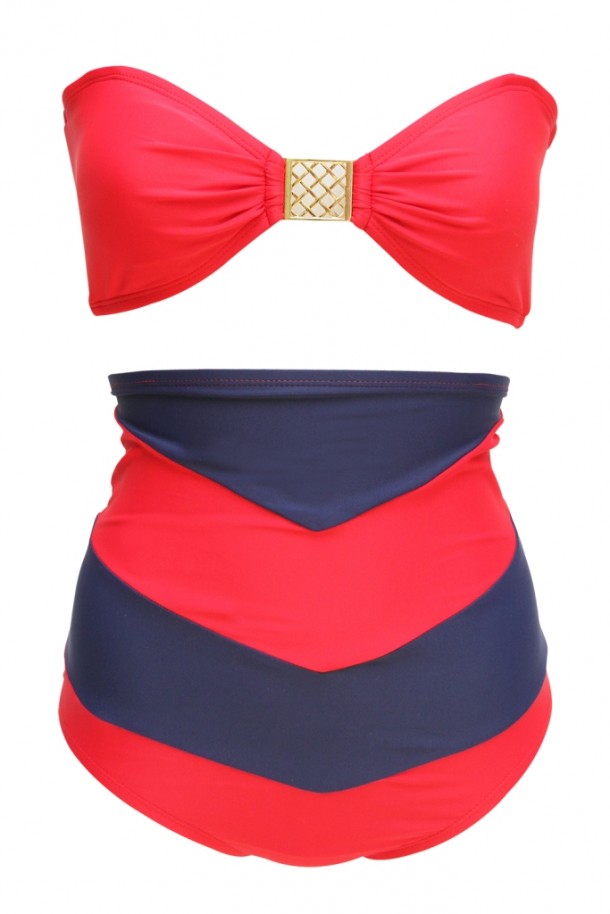 Shapes: From busty to bulging
Those who are fortunate enough to have hourglass figures should take advantage of their assets and wear a bandeau top, which will provide a very flattering look.
On the other hand, halter-tops are highly recommended for busty women since it adds more support and coverage. While those who want to mask a bulging tummy, opt for a high-waist swimsuit but make sure that it goes further up from where the bulge is. If your budget permits, have a custom-made swimsuit and request for it to have a tummy control mesh.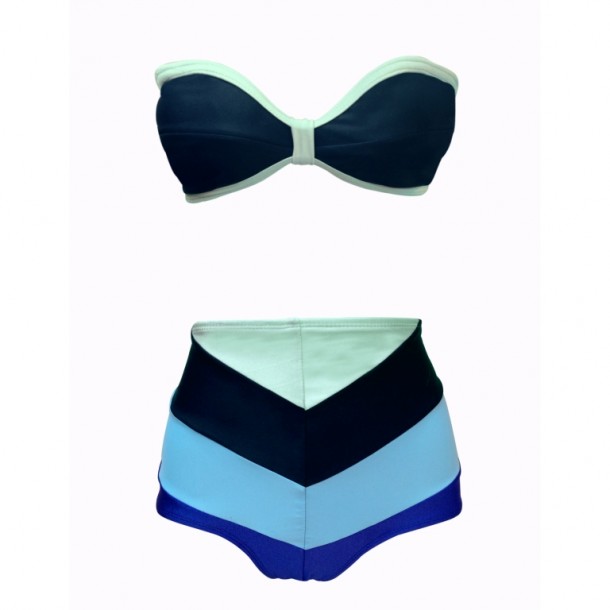 Of mid-sections
If your issue is a short torso, wear a triangle bikini top to give you curves and lengthen your torso. As for the bikini bottom, go for a hipster type or one with a lower ride to make it appear as through your upper hip is part of your torso. On the other side of the spectrum, those with long torso should try to wear high-waist suits and avoid swimsuits with plunging cutouts or low-riding bottoms.
In general, it would be useful to know that wearing light-colored swimsuits will make the body seem bigger/wider, while dark hues can help camouflage body concerns.
It's not enough to simply depend on these tips when choosing a swimsuit, these designers emphasize the need to take time and fit different styles in order to find the right one. Bien couldn't have said it better, "It is crucial to remember that the most important part of your outfit is still confidence and conviction."
Soak Swimwear
soakswimwear.com
Yuminum