WYWY
Indie Band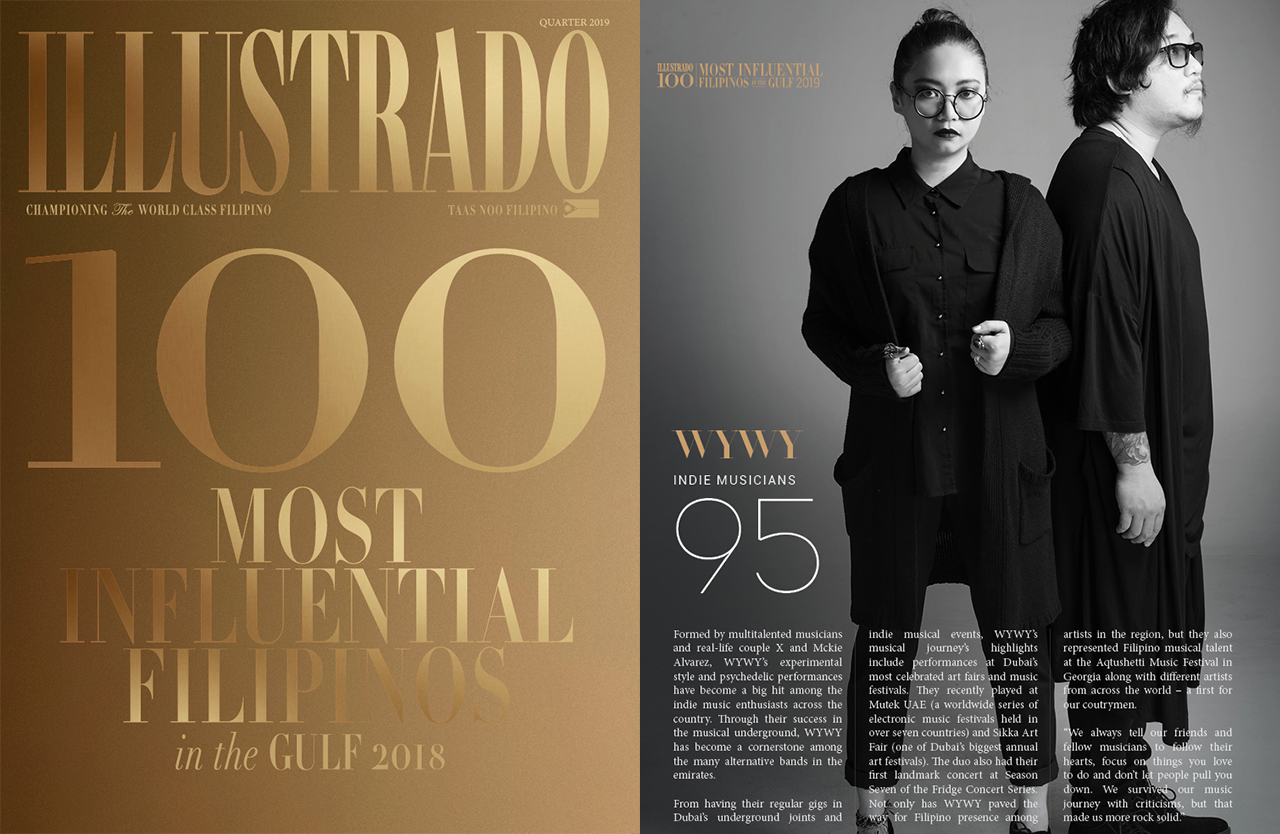 Formed by multitalented musicians and real-life couple X and Mckie Alvarez, WYWY's experimental style and psychedelic performances have become a big hit among the indie music enthusiasts across the country. Through their success in the musical underground, WYWY has become a cornerstone among the many alternative bands in the emirates.
From having their regular gigs in Dubai's underground joints and indie musical events, WYWY's musical journey's highlights include performances at Dubai's most celebrated art fairs and music festivals. They recently played at Mutek UAE (a worldwide series of electronic music festivals held in over seven countries) and Sikka Art Fair (one of Dubai's biggest annual art festivals). The duo also had their first landmark concert at Season Seven of the Fridge Concert Series. Not only has WYWY paved the way for Filipino presence among artists in the region, but they also represented Filipino musical talent at the Aqtushetti Music Festival in Georgia along with different artists from across the world – a first for our coutrymen.
"We always tell our friends and fellow musicians to follow their hearts, focus on things you love to do and don't let people pull you down. We survived our music journey with criticisms, but that made us more rock solid."
……………………….
Special thanks to our sponsors: Emirates Airline, Stars n Bars La Mer, Liali, Instax – Grandstores UAE, Dusit Thani Dubai, Gver – Your Friendly Marketplace for Sharing, Meeting Dancewear , MPQ, CMG, Filbrit, and our partners Rozen Antonio Photography,  Alex Callueng Photography, Jef Anog Photography, and Ethereal Photography.