Your Home: The Work Place
By Excel V. Dyquiangco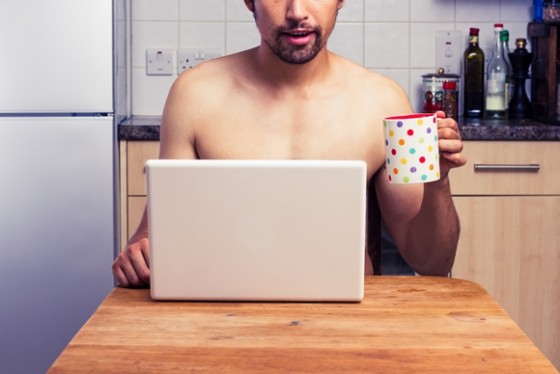 Technology has opened doors of opportunities. Education, for instance, has taken on a global scale with students learning the ropes while in the comforts of their own homes. Agricultural processes can also be automated nowadays while medical discoveries become rapid and quick, thanks to computers and machines that aid in the research and findings of certain illnesses.
And for those want to earn more income and want to become self-employed, technology has been the great facilitator for opportunities and ease of operating – anytime, anywhere.
The publisher of Gary Shapiro's book, "The Comeback: How Innovation Will Restore the American Dream" said in its website that these technological advances and innovation can help create new jobs, and bring about industries and markets that were never there before.
This 2017 you might want to look beyond the typical nine-to-five jobs, depending of course on your skills and your passion. Here are some new types of businesses that technology has made possible and allows people to work whenever and wherever they may be.
The IT Industry
The IT industry or the Information Technology industry is a vast and a varied sector. This involves a host of working professionals such as desktop engineers, system analysts and administrators, network security consultant, Chief Information Officer, LAN and Wan Engineers, among others. While many have gone on to work for companies, these days there are those who do their jobs while wearing their pajamas – at home.
According to a data by Emergent Research, a research and consulting firm based in California, United States, 18% of all IT professionals are already independent – and they are growing at a calculated rate year after year. The rise can be attributed to these IT professionals being pulled at a moment's notice. "In today's world, change is happening so quickly that everyone is trying to figure out how to be more flexible and agile, cut fixed costs and move to variable costs," says Emergent's Steve King.
The Virtual Assistant Business
Having a virtual assistant business entails a lot of hard work. Sure they get to work from home but at the onset, offering different services to clients worldwide can take as much as 14 to 18 hours of your time each day which means you have to get up and stay awake at unusual times. These involve clerical work or secretarial services such as accounting and bookkeeping, IT support, graphic and web design to marketing services.
Business coach Carole Nicolaides has helped countless virtual assistants match business sound planning with their talents. "Enthusiasm for your work propels you to rise early, work weird hours, and can even make you feel a tinge of guilt for getting paid for doing something you enjoy so much," she says.
The Personal Shopper
Who wouldn't want to shop and get paid in the process? Maggie McQuown says she has viewed this kind of business as entertainment. "It's just something I've always been good at – color, shopping, putting things together and knowing what someone else will like, what they can wear and what will make them look good and feel good," she says.
As a personal shopper, part of the responsibilities includes an interview that establishes the needs of the client, and other personal preferences when it comes to style and color. Next involves the ability of the consultant to suggest brands, wardrobe issues and others. The consultant may – or may not – even bring the client on a shopping journey. Tag Goulet, who owns a career-information service in Canada says, "It's a feel-good job. There are careers out there that people don't feel good about. But if you're a personal shopper, you get to create something wonderful for other people and make them happy while using your talents and doing something that makes you feel happy."
The Graphic Design Business
Those who are into the creative and the arts can feel right at home when putting up their own graphic design business. Out of their own personal space and time, they can design websites, brochures and flyers, mail order catalogs, letterheads and product packaging for other companies who want to market and advertise their services. All they need is their computers, tone-quality printer, scanner, a fax machine (when necessary) and the software that they use.
Blogger John Brook says that it's important to have quality work. "Networking groups can be a source of clients, but the quality of work will retain customers over time," he says.
Web Content Writing
From writing to proofreading to editing, clients are in dire need of people to write and to check the content on their websites and other such communication platforms. You can write or edit any of the following: press releases, product information, annual reports, mail order catalogs, major proposals, marketing materials, among others. In some cases, you get to attend events of these companies so that you can network as well which means more clients and customers. As an added bonus, when attending these events you can also receive freebies and different items of value.
The best thing about having a web content writing business is that aside from working from home, you are paid while enjoying your passion. And by word of mouth, you also get to have more clients when they see that your work is of good quality. All it takes to be in this business is, just like others, a little bit of hard work, perseverance and creativity.
The Seller
You can sell just about anything online nowadays – especially with different social networking sites on the rise. From handbags to used clothes and toys, to make-up kits and books to hand-me downs, all it takes is a little bit of ingenuity, grace and resourcefulness to make your products stand out from the rest. If you can bake or cook something unique and different to the taste, you can also sell your finished goods online. If you have the contacts, you can also order products overseas and sell them on your website or your fan page.
Sales expert Perry Marshall says that there are three steps to selling anything: traffic, conversion and economics. "If you can make the process profitable then it goes around and around and your company grows bigger," he says.
________________________________________________________________________________
Sources:
http://www.entrepreneur.com/article/71516
http://www.entrepreneur.com/article/75238
http://www.graphicdesignblender.com/starting-your-own-design-business
http://www.entrepreneur.com/article/234780
http://smallbiztrends.com/2014/07/fun-self-employed-jobs.html