Growing Together with the Global Filipino
LBC exemplifies the bold growth mindset of a Philippine brand serving the OF market
Philippine-based companies have been looking towards the OF market and the rest of the globe for growth and expansion in the last decade.  The sector is nascent with brands mainly from the real estate, banking, franchising, food, telecoms, and fintech segments seeking to establish their local presence to leverage OFW purchasing power.  Despite the interest, however, the prevalent strategy appears to be that of cautious limited investments in both market initiatives and manpower, leading to limited gains.  LBC represents the anti-thesis to the latter.  With 6,400 branches, hubs, warehouses, partners, and agents in over 30 countries, and 13,000 employees across the world, the company is one of the few who have fully committed to establishing a wide geographical spread, and strong penetrative on-the-ground presence to follow and serve their Filipino customers wherever in the world they might be.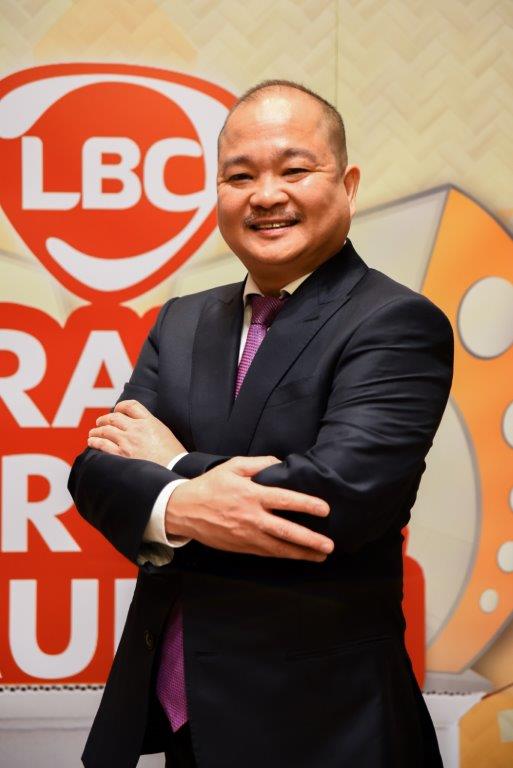 LBC set-up shop in the emirates eleven years ago in a bid to better-serve the growing OF population. Mark Agalo-os, VP for Middle East Operations shares, "The core of LBC's mission is to link and bridge customers. We understand that beyond packages, goods, money, we move hopes, dreams, aspirations, and love.  With that in mind, we move with utmost care the packages they entrust to us because we know what each padala means both to the OFs and their families back home. With this purpose, we decided to open our first branch in the Middle East in Karama, Dubai 2008."  The company started with two trucks and one branch, loading one 20-foot container on a weekly basis. They further expanded their presence in April 2016 when they opened an 11,700-square-foot warehouse in Dubai to accommodate growing demands in the UAE and across the GCC. Today, LBC runs 7 branches in the UAE alone and provides services across the emirates with its fleet of 20 vehicles and over 200 store agent partners.
The OF market being unique in itself presents a different set of challenges, according to Mark: "The diversity of the Global Filipino across the Gulf means that there are different customer demands and preferences. More than anything, the Global Filipino has become empowered. They own businesses, occupy high positions, and have become leaders in the creative field.  This evolving market made us level up our services to meet their changing demands." To address such market developments, alongside producing sturdier Balikbayan Boxes and customized reusable crates, LBC now offers end to end attestation services for a more functional all-in courier solution and even logistics solutions for SMEs.
The number of Filipino-run SMEs in the region has been steadily increasing over the years – and the need for a reliable logistics partner become another opportunity for growth for LBC, "To support SMEs, we offer warehousing, inventory management, specialized delivery, courier and parcel deliveries and other on-demand deliveries in the UAE. By giving SMEs the right support, they will be able to focus on other aspects of the business because they know that with our strength, our expertise, and our network, we will deliver."
Though comfortably in leadership position being in service to Filipinos for over 70 years and with their decades of experience as the Philippines' leading and most trusted courier, cargo, remittance, and logistics provider, the company remains committed to growing, and improving to reach more Filipinos and expanding its services to meet their changing requirements.   Mark also shares, "When you partner with us, you will share not only our network of 6,400 branches, hubs, warehouses, partners, and agents in over 30 countries, with 13,000 employees worldwide, but also our years of experience, expertise, and knowledge."
Mark believes that as with LBC, there are always opportunities for any Philippine brand in the global market given the Filipino caliber.   He remarks, "Currently, technology is the name of the game, and in an economy where the demand for immediacy and convenience spells customer satisfaction, it is up to the company to level up their strategies, structures, and processes to meet and deliver their customer's expectations. For us at LBC, our goal is always to move forward to meet the evolving needs of the Global Filipino."
Check out LBC's latest fun initiative for the Filipino community in the UAE.
The Philippines is set to shine at Dubai Expo 2020 – read about it here