LOVE IN THE TIME OF INSTAGRAM
By Marj Reyes and Julian Suarez
Ah, young love. There ain't nothin' sweeter. That blissful awakening into a world full of butterflies and daffodils, verdant hills and clearings with all of the forests' beautiful woodland creatures. Life is like a dream when you're in love – and if it's the kind of love that Marj and Julian has, it also makes for a dreamy Instagram feed.  In search of your next #RelationshipGoals? Try this one out, for size!
How did you two meet? What is it like when you first met? First impressions? Was it love at first sight?
Marj:
While most love story's introduction met through common friends or a coffee shop, ours was different. We met through Instagram. It was 2013 since I hit that "follow" button.
Julian:
We never actually talked and when we did it wasn't long, we just slightly commented on each other's pictures. haha!
Marj:
What got me stuck on his feed was his evident walk with God through his bible verse captions. We have the same beliefs which were a major pogi point! He looked really cool and pogi just like my "ideal man": tall, veiny armed, and with visible Adam's apple. We would comment on each other's photo but it was more like "nice shot bro!" and he would reply "thank you so much". Very short but of course, kilig much.
Julian:
The first impression basis was her Instagram profile! Aside from sharing the same beliefs, it's undeniable that she is stunningly beautiful. To be honest, I was kind of scared the that I would fall for her if we started to talk and the fact that she lived 7000-miles away made it difficult for me to think it was something that would actually happen.
Marj:
Fast forward after two years, I dreamt of him and it was a very clear vision that I was prompt to message him. Take note, we never had a proper conversation. So there I go opening Instagram's direct message:
"Hey, Julian! How's everything? I dreamt of you…"
And the story goes on.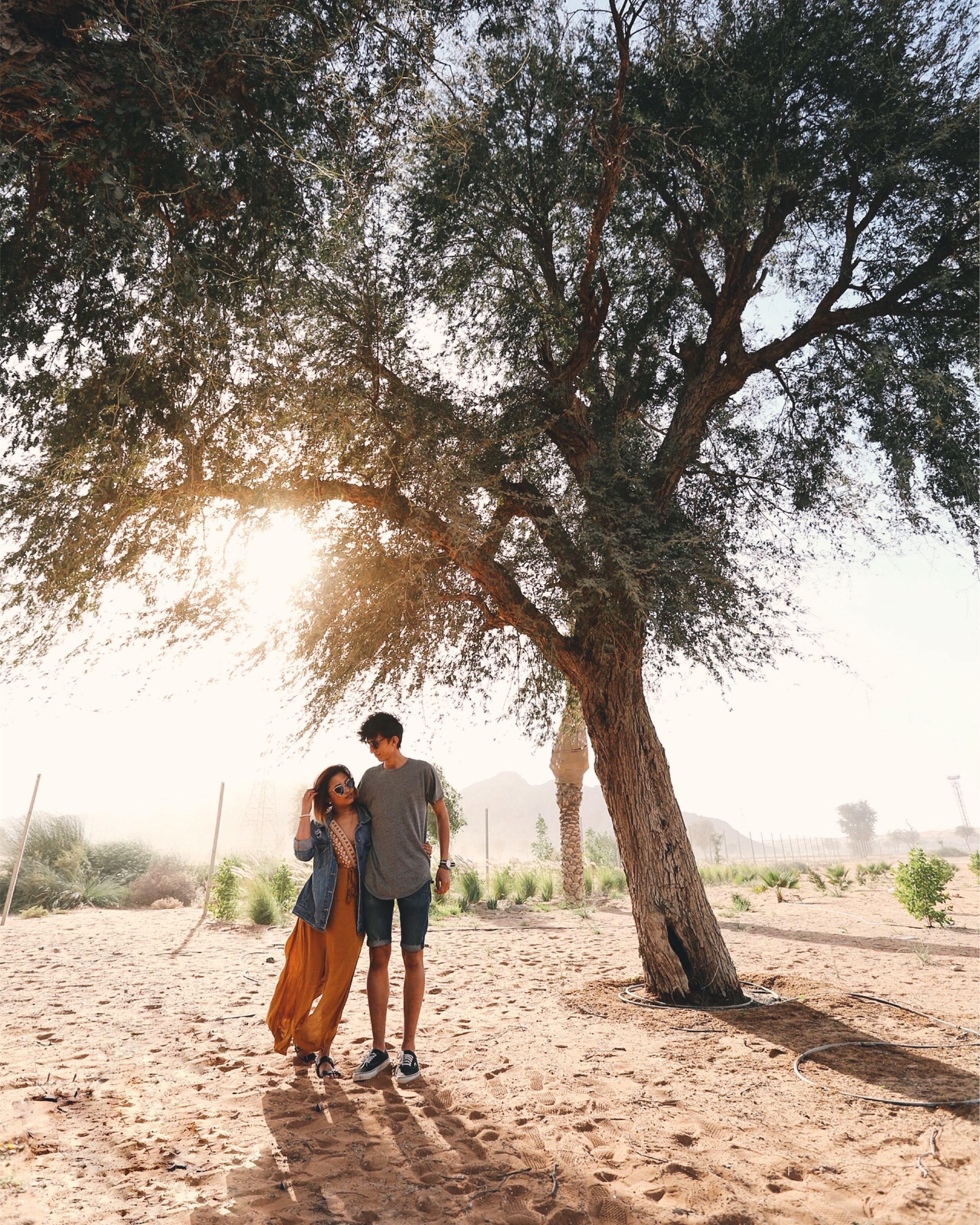 It was just a 3-5 exchange of conversation because he ended it really quick and it was 3 AM already in the USA. After a week, I saw him upload a photo and I messaged him asking how things are now from our last conversation. He updated me, this and that, and ended the conversation again. It felt like he didn't want to talk, or he was busy, or I don't know. So… I just let him be. My purpose was to only share my dream anyway.
Julian:
I felt like I had been a bit rude to her because I wouldn't reply if she said something as simple as "hope you're doing well" and if I did it was short. But in the back of my head, I wanted to get to know her and talk to her.
"Hey Marj, this may be a little random but (please let me know if I'm wrong) lol but I kind of get the feeling that you think I don't like talking to you or that I try to avoid conversations with you and if that's so I apologize for that. I don't want you to think I'm a jerk or anything. If not, then never mind lol just making sure."
I found the strength to message her and apologize if I had come out as rude it's just because I wasn't trying to pursue a relationship just yet.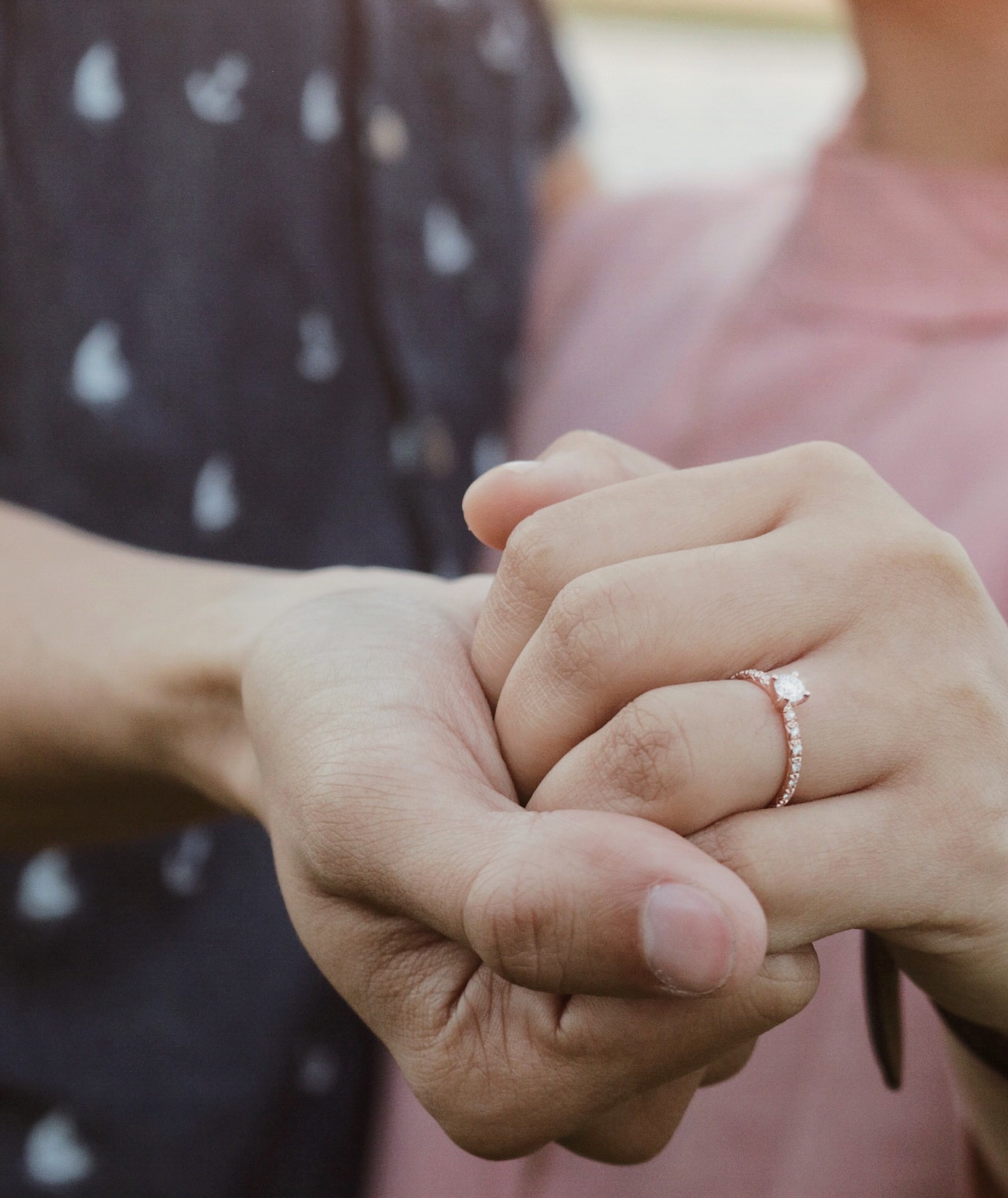 Marj:
I told him it was okay (but I was obviously a little upset). Arte! hahaha.
I was guarding my heart and I didn't want him to think that I like him or any of that sort.
Julian:
Then here's the funny part: I guess she kinda took that the wrong way because the next day she blocked me on Facebook, Twitter, and Instagram. Haha!
I remembered I prayed and just felt a peace that if I started to talk to her the distance wouldn't matter, so I did some investigating and found her Snapchat (where she didn't block me haha) and from there was beginning of where we talked almost everyday and I fell in love with the love of my life.
Marj:
We started liking each other but we did not jump into it just like that. We prayed for God's will, and up until now, we continue to seek God in our everyday life. That's when I knew that it was love. It was more than just love at first sight. It was falling in love daily over and over again.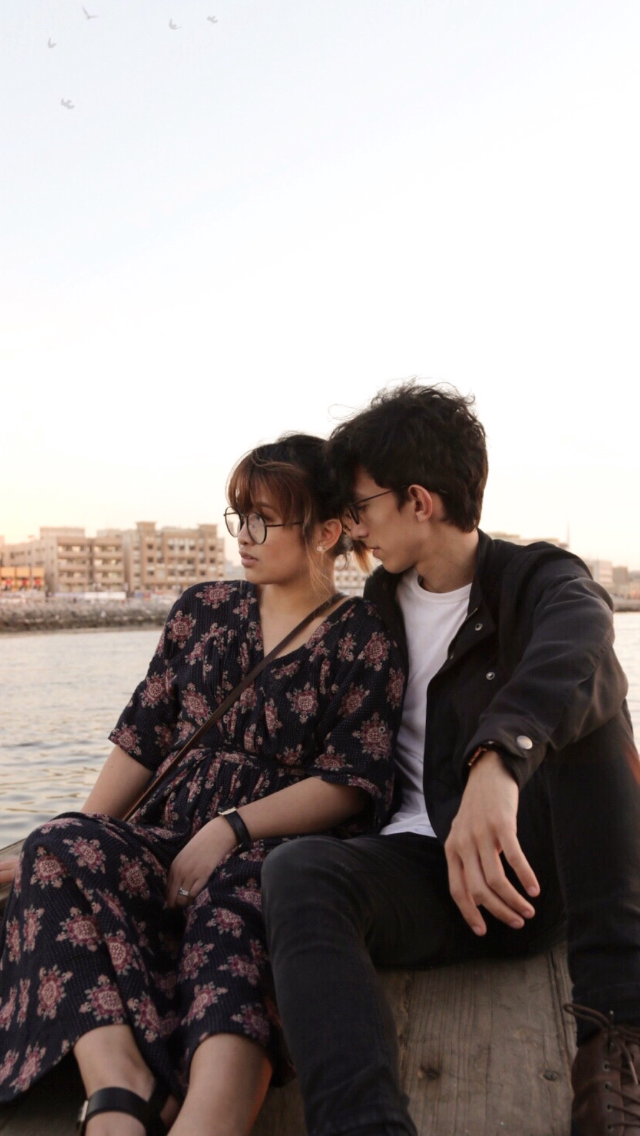 What makes this relationship work? (Coz we are seriously dying to know!)
Julian:
What makes our relationship work is the trust we have for each other. I know 100% she is the one for me and the one God set apart for me since the beginning of time. There is a peace in this 7000-mile distance between us that nothing and no one will get in the way of it.
Marj:
 God does work in amazing ways. Like what Luke Lezon said, "He is not limited by distance, His love bridged the gap from the USA to Dubai. He is not afraid to use unorthodox ways to connect His people, He did it for us through social media. He also understands the desires of our hearts."
And I agree with Julian, the trust that we have for each other is just the extension of our trust in the Lord that He prepared this relationship 2000 years ago.
Julian:
 In addition to that, she is literally my other half! I don't think I've met a person that can keep up with my craziness the way she does and she's surprised I can keep up with her grumpiness too! I do my annoying corny puns just to see her reaction, which is usually a smirk haha.
Marj: 
I love the fact that we both are musically inclined, and we share the same passion for photography. We also go on dates – well, Skype dates! Eat dinner together, sync movies and watch it together, and take naps together haha. But we are totally different when we tell stories. I can summarize my day in 5 minutes but he needs at least almost an hour complete his story. I become impatient sometimes because I already got my answer from the first 5 minutes. Hahaha! But I'm well-adjusted now.
Julian:
What stood out to me the most was how differently we handle our arguments. Yes, we do fight. The way she handles it or I handle it sometimes are different. But at the end, our love prevails any we make up. That sounded cheesy but it's true.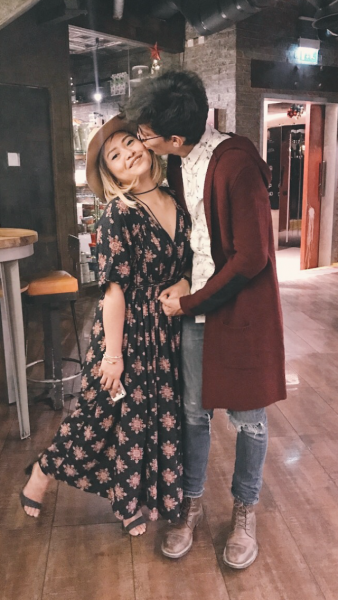 What are the challenges that you've faced in this relationship? What makes you so sure that you are meant for each other?
Julian:
The biggest challenge for sure has been this 7000-mile distance and 8-hour time difference. I can't say it's been a super easy journey.
Marj:
Sometimes I can't help it but just be teary-eyed whenever I think about the distance. The longing of holdinghis hand and hugging him especially when I face problems and I just want to rant. Last December 2016, Julian and I met for the second time and God promoted me in life and I am now engaged to my best friend, my partner, and my answered prayer. I can't believe that we were only physically together for 35 days out of 365. What? Crazy.
I remember someone asked me, "How sure are you that he's the one?" I answered, "Because there's peace."
I'm sure not only because of the peace God gave me when I met him but also because of the peace that my parents have when I told them about us. Their blessing in our relationship is a confirmation that he is the one for me. More to that, I know that he is the one because he is clear on his intentions. Our relationship never floated from doubts but flourished in the security with God. Julian never gave me a reason to doubt and he kept me secure.
A little advice for you ladies: prayer does work. Believe that there is someone out there for you. The good, pleasing, and perfect will for you. Don't rush. It'll come in peace.
Julian:
What makes this even more special for me is that she was my first Girlfriend ever and now, of course, my Fiancée. I waited till "The One" would step into my life and she's definitely the one that was created for me!
God is the biggest factor in our lives and in our relationship, nothing we have decided has been because "we felt like it" but because we felt peace from God to move forward. I would've never imagined growing to love a person as much as I've grown to love her!
What does the future have in store?
Julian:
Now that we are engaged, we are keeping everything in prayer and we have somewhat of an outline of what we are planning but nothing 100% concrete yet.
But for sure, we will be getting married this year and praying everything will be set for Marj to move here to the USA. She's an explorer at heart and she's rubbing that off on me, so I'm sure the USA won't be our location forever but for now, that's what the plan is.
Marj:
It's not going to be easy for sure. Living here in the UAE for 20 years with family, I already got accustomed to everything. I'm basically a local haha! But he is home, and I'm so ready to do life with him.
Save
Save
Save