Story and Photos by Al P. Manlangit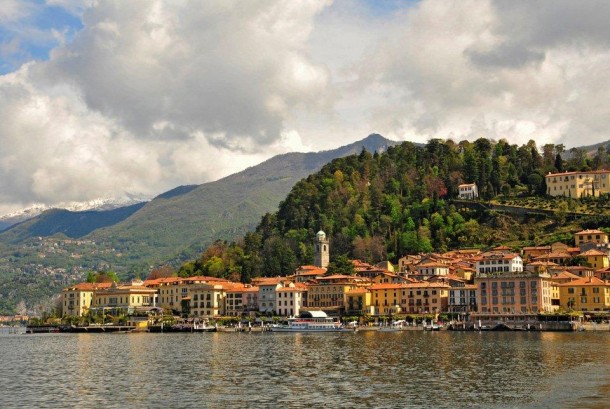 It was raining when the flight landed in Milan's Malpensa Airport and it poured really hard after I picked up the rental car. I could barely see the road, much less the road signs. At the last minute though, the sign "Como" briefly flashed in- between the wiper blades and I turned left heading north on the almost empty autostrada.
The rain eased upon my approach to the town where one of Italy's largest lakes began and meandered all the way up to the Swiss Alps. My destination was Tremezzo, further north halfway up the lake so I skirted Como and began the winding ascent up the two-lane road that clung to the mountainside. Every now and then I caught glimpses of the water shrouded in mist. The late afternoon sun peeked through the cloud cover throwing golden ripples on the placid water. It was a beautiful sight but I couldn't take my eyes off the narrow lane, fearing that I would hit one of the houses that barely had any setback from the road.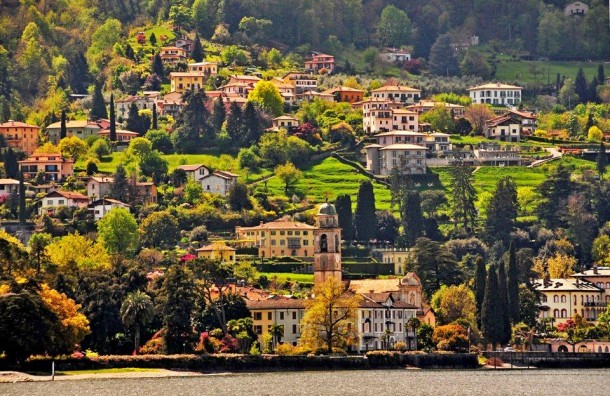 I arrived at the homely boutique hotel just as it was getting dark and the weather had turned bad once more with rain lashing the window pane. The receptionist told me that it had been like that for the past few days but tomorrow may be better. "Who knows," she said, "the sun might come up just for you!" I hoped so and knocked on the wooden desk for good measure.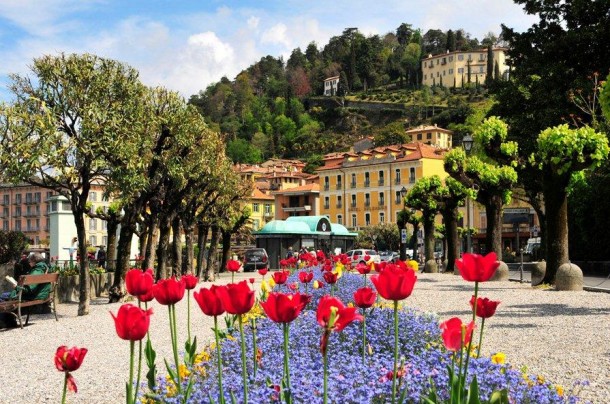 I was in Italy to attend a design fair, but couldn't get any hotel booking in Milan since they were packed. When I looked at the map and saw the availability of several boutique hotels in and around Como, I thought, why not. Never mind the 75 kilometer drive. I was sure the view would be well worth it and would give me reason to take an extra two days to enjoy the scenery.
Lake Como, a place of beauty and tranquility
Lake Como has earned a reputation for being a favorite vacation spot since Roman times because of its beauty and tranquility. It has many artistic and cultural gems as well, like its famous silk textiles that made it a popular retreat for the wealthy. The lake's soaring mountains, some still with snow on their tops, made a startling contrast against the azure waters of the lake below. The long and narrow waterway gives the impression of a mighty river cutting through the mountains thereby giving it a distinctive beauty all of its own. Nowadays, celebrities have houses around the place and I started wondering where George Clooney's villa was located so I could drop by for a cup of espresso.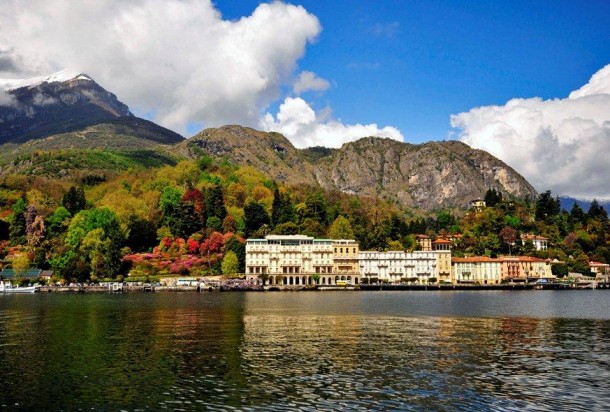 Next morning when I opened my bedroom window, the sun was up indeed and what a view I had: verdant mountains in the distance, splendid ochre-colored villas with red-tiled roofs and glimmering blue water that stretched as far as the eye could see! I didn't feel like going out anymore but a hearty breakfast was waiting and I had a ferry to catch.
A bygone era of paradise
The ferries that crisscross the lake come at 30-minute intervals and there I was at the upper deck, the lone passenger aboard, savoring the bracing cold air. It took just about 15 minutes to make the crossing to Bellagio, which sits on a promontory of land where the lake splits into two. This Pearl of Lake Como had been the summer residence of Roman patricians, Lombardy's noble families and, later on, families of the 18th century because of its mild temperate climate. They built magnificent villas around the place and many of them are open to the public such as Villa Melzi and Villa Carlotta. You can stroll around the grounds and act out your fantasies of a bygone era on the beautifully landscaped gardens surrounded by cypresses and pines and adorned with roses, azaleas, rhododendrons, camellias, oleanders and hydrangeas which are a feast for the eyes.
From the ferry dock, which was surrounded by so many shops that there was no need for you to go shopping elsewhere. I hiked up the steep road, passing by so many flowers in bloom that I started to get dizzy from the riot of colors on display. The winding way that snaked through beautiful countryside brought me to the top of the hill where a maze of small, pedestrian-only alleyways branched out in different directions; some leading to quaint shops with souvenir items as well as bargain knick-knacks while others brought you to stores for some serious shopping with window displays urging you to buy the latest Moschino, Versace, Gucci and Prada creations. But no matter where you went, there was always a corner with a small café where I had my fill of double espresso or a gelateria where I gave vent to my sweet tooth.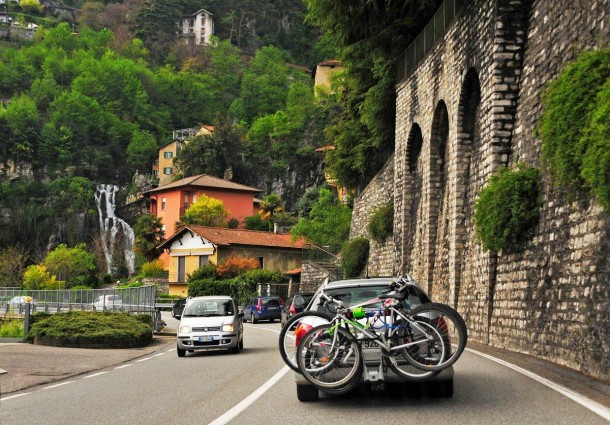 Up and down this maze I explored, looking for good views of the lake to shoot or nice angles to capture. At times, I just sat by a nook beside the cobblestone alley to watch people go by; locals hurriedly going to their destination and tourists shuffling around with no particular place to go. In every instance, it was fun to watch. The scenes were as I dreamt about and the architecture was straight out of tourist brochures so typical of the country: red tiled roofs tilted against each other, pastel colored walls standing chock-a-block on opposite sides of the narrow streets and terraces laden with flowers overflowing wrought iron balustrades. The streets eventually led down to the lake via steps or sloping ramps and I found myself heading back to the picturesque waterfront once more where centuries-old buildings stood, most notably the yellow pastel-colored Grand Hotel Villa Serbelloni.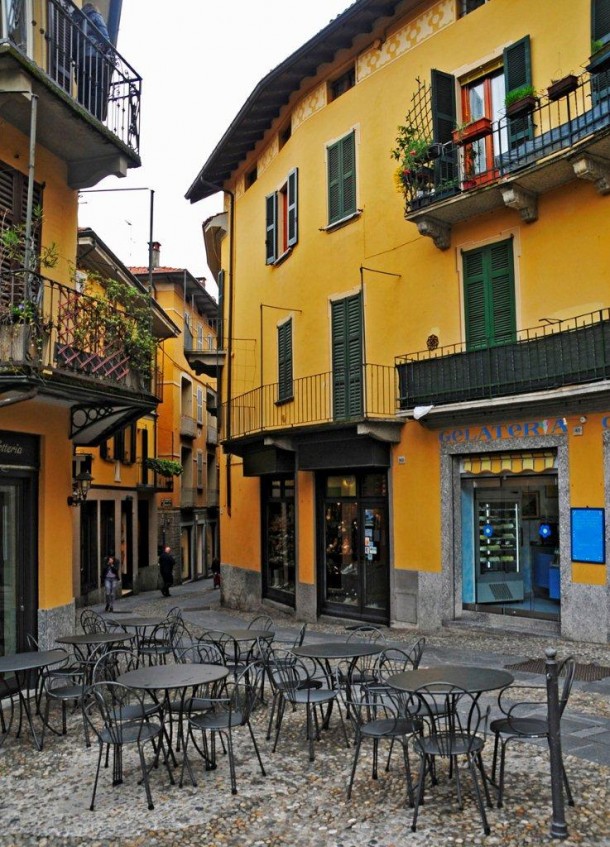 On my last day, I drove further north passing through lovely towns such as Cadenabbia, Varenna, Gravedona and Menaggio – all having that distinctive air of elegance and old-world charm. Down south in Cernobbio was a gem: Villa d'Este, a huge estate, built by the Cardinal of Como in the 14th century overlooking the lake. It is now an opulent hotel with beautiful gardens, long water troughs and fountains and statuary. For E1,000 a night, it is considered one of the best hotels in the world where VIPs make it their home when vacationing in Como.
As I drove out of the serene Lake District, I couldn't help but thank my lucky stars that I couldn't find available hotels in Milan for I found a much better alternative that was as close as you could get to paradise.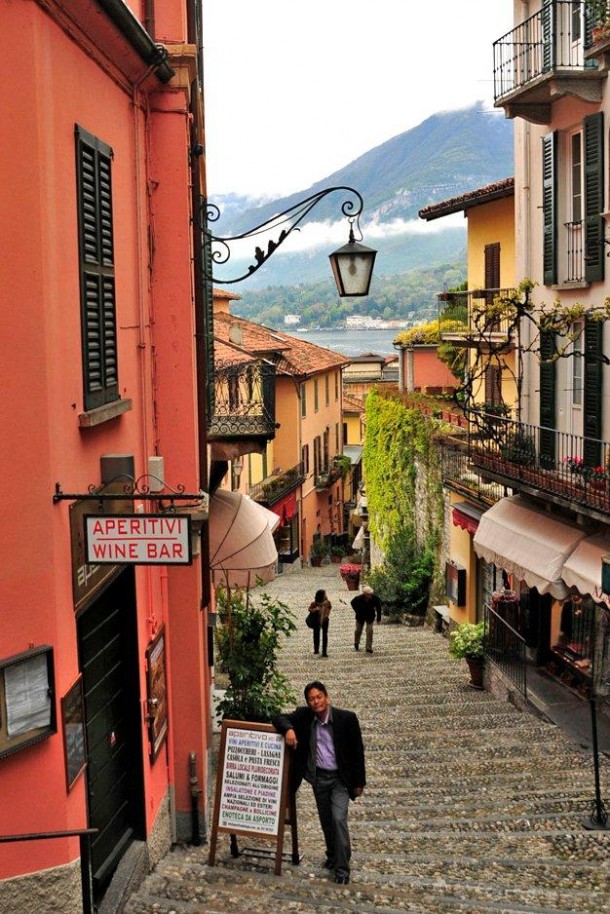 Find more travel articles and blogs here.