By KC Abalos
Photos by Alekos Orendain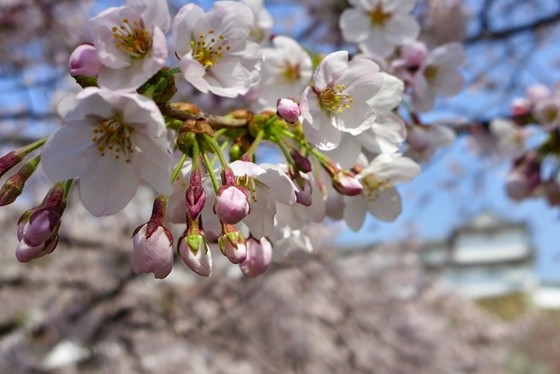 When the snow melts and the chilly winds of winter become gentle rain, it signifies that spring has finally arrived. And in the land of the rising sun, the most awaited event of the season is the awakening of the reigning queen of the floral kingdom, the lovely cherry blossoms.
A favorite metaphor in countless poems, nothing symbolizes the transience of beauty more than the Cherry Blossom. The Japanese call them Sakura and in a country where gardens are an art form, these flowering trees hold the distinction of being the national favorite. Thus, they are planted with loving care and with the utmost attention to background, foreground, framing, and so on and so forth. This means that one can see a sakura skillfully planted in front of an elegant castle, just behind a crumbling old shrine, or in a perfect row along a bubbling brook; placed in just the right angle and pruned in just the right way to enhance an already charming tableau.
Hanami Time
Hanami literally means flower viewing. For the Japanese, this season from the end of March to early May is the perfect time to not only smell the sakura, but to appreciate their fleeting splendor. People have picnics with their families or they sit alone under the pink and white blossoms. Young girls would dress in their kimonos to vie for some of the attention and to hav