By Aby Yap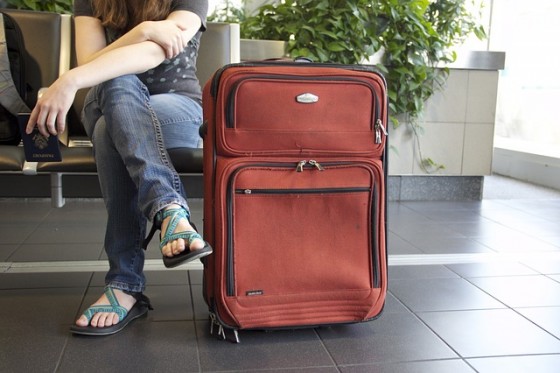 It's not just about the destination; it's the journey. So, you inescapably come across these kababayan tourists/travelers from all walks of life, in every shape and size, with a range of dispositions and pinaghuhugutan. Some you don't mind hanging out with for the entire trip and even the next one. Others you wonder aloud if you're sufficiently insured to cover the hazards of an Expedition Impossible.
1. The Investor Travelers
Their ultimate dream is to travel around the world in it-doesn't-matter-how-many-days-it-takes as long as they can do it in their lifetime. With Dora the Explorer as their inspiration, they start young going around the 7,107 Philippine Islands then moving on to ASEAN countries and 20 others they can set foot in without a visa. Because the more passport stamps they have, the better their chances of scoring a US/UK/Schengen visa to conquer the whole world at last.
2. The Perfectionist Travelers
Nothing and nobody stand in their way of having a picture-perfect vacation. After all, they book flights and hotels months ahead. They conduct a thorough research on the must-visit places particularly their economic and political situations, people and culture, language and arts etc. Their itinerary is in Excel file, each tab detailing the activities, timeline (definitely no Filipino time!), and expenses for the day, which they religiously stick to or they'll have a nervous breakdown.
3. The Chillaxer Travelers
What itinerary? This laidback troupe has their own take on the theory of relativity, i.e. time is relative on one's vibe. If you feel like idling by your hotel's pool all day, that museum tour can wait until tomorrow, the next day, or when you're finally in the mood for looking at lonely relics (which mostly never happens at all for lack of time). They're the masters of their schedule, the captains of their voyage. Kanya-kanyang trip.
4. The YOLOist Travelers
Because You Only Live Once, they long to experience life's wildly spectacular moments whatever it takes. Armed with courage and a GoPro (for proof of their audacity), they swim with sharks, dive into the sky, climb ice walls, get chased by bulls, or engage in any death-defying activity that sane common people won't do even if offered the Napoles bathtub wealth. If you aim to live a long, uneventful life, run away from this group.
5. The Shutter-Happy Travelers
You'll never find them without a DSLR, digicam, tablet, smartphone, and/or monopod/tripod in hand. These are the first items they pack in their carry-on bags, the reason for their existence. As with everything else, they're on cloud nine when they take thousands of selfies and groupfies doing the duck face or peace sign, a jump or wacky shot at all the tourist attractions. No, they don't want your attention; they're just perpetually KSP, i.e. Kulang sa Pictures.
6. The Hunter Travelers
They get awfully excited once the tour guides are done with their talk because the hour they've been waiting for has arrived: shopping time. Far and wide, they search for pasalubongs to bring back home — I ♥ <insert place here> shirts, coin purses/key chains/ball pens bearing the country or city they've been to etc—for family and friends, neighbors and colleagues, Manong Guard, Ate Janitress, and most especially the Boss for approving their vacation leave.
7. The Converter Travelers
Math morons they categorically label themselves, but that drastically changes the minute they enter another country. Suddenly, they're updated on foreign exchange rates. They're able to multiply hundreds of dollars by the currency and calculate how much a souvenir would cost in Philippine peso—miraculously even without a handy calculator! Unfortunately, they often end up not buying anything at all because they find everything to be too expensive. Unless they're just as skilled at shameless haggling.
8. The Freeloader Travelers
Their motto: the best things in life are free. In-flight magazine, salt/pepper packets, butter knife, mini soap, shampoo bottle, shower cap, hotel stationery, tea bag etc.—so long as it's complimentary, they'll merrily grab it for future use or pasalubong for people they left behind. They're on constant lookout for accommodation that includes breakfast buffet on the house, so they can take out some baon covertly wrapped in napkins for when they grow hungry later.
9. The Networker Travelers
They could be mayors/senators/the president in the near future. Bursting with PR flair, they can make 10 new Facebook, Google+, Instagram, LinkedIn, Pinterest, Tumblr, Twitter, and/or cell phone friends in a jiffy. They know just what to say in the right place at the right time to make you and several others laugh and go "Awww, you're so witty!" And before you realize it, you've already agreed to be their couchsurfing host in their next trip.
10. The Correspondent Travelers
Most probably Kara David and Atom Araullo wannabes, they take on the huge responsibility of updating everyone they know on Facebook and Twitter real-time on what they're up to every minute in every place. They post snapshots of popular spots with complete description, how-to-get-there directions, entrance fee rates, and suggested activities to maximize your experience. Warning: they could flood your newsfeed that you'd want to unfollow them with a vengeance or wish they'd lose their internet connection forevermore.
_______________________________________________________________________________________
Read more travel articles on Illustrado Life.