Angas Pinas: Cook Book Author Betty Ann Quirino
By Excel V. Dyquiangco
She has been cooking since she was tall enough to reach the kitchen counter. Betty Ann Quirino who grew up in Tarlac, an agricultural province in Central Luzon, remembers how her culinary journey started when she witnessed her mother cooking from the produce harvested in their backyard. "Cooking was a way of life for the women in our family," she says. "We learned recipes passed on from my mother, grandmother and generations before them."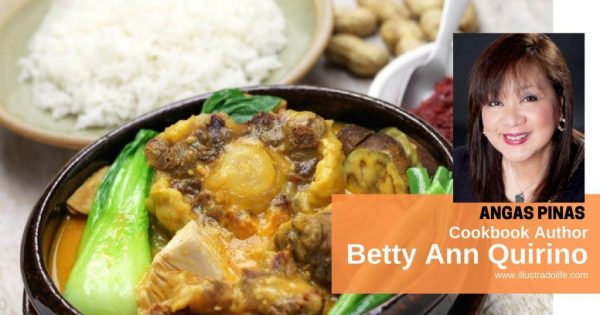 After migrating to the United States over twenty years ago, she wanted to share her passion – and her recipes – to as many people as she can. Thus her blog Asian In Americamag.com, came to fruition, designed by her two sons, Tim and Constante, as a way for her to record her recipes. She cooks, photograph and writes about the food that they are having for dinner.
"The blog took off and now I don't just cook and write recipes for my sons, I reach a large audience from all over the USA and the world," she says. "I also have a YouTube channel where I cook some of my blog recipes. Anyone who wants to learn easy, everyday Filipino and Asian recipes transformed from traditional ones can come take a look at my blog."
An Award-Winning Journalist
Betty Ann says that her inspirations for the meals she creates are the recipes she has learned from her late mother, her aunts, cousins and friends. "I use their recipes as a guide and put my own spin and personal touch to the recipe," she says. "Mostly I cook everyday meals and occasionally a dessert or two. The dishes are inspired by the four seasons we have here on the east coast and what is available in the markets."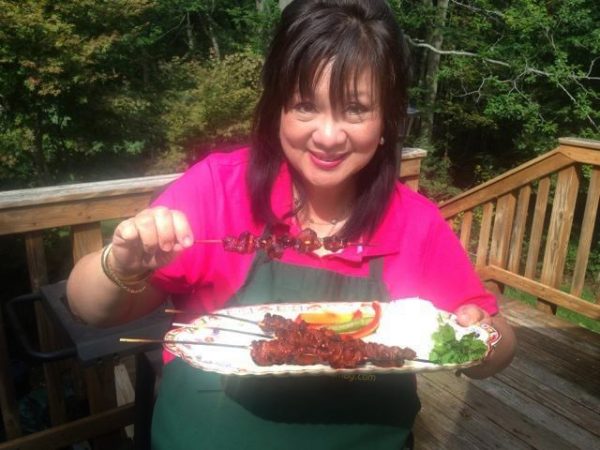 Because of her many visitors and the inspirations she put in place, she has also reaped various accolades. Among them include being a two-time winner of the Plaridel Writing Awards for best in journalism given by the Philippine-American Press Club in San Francisco, CA; a Doreen Gamboa Fernandez Food Writing Award for her food essay "A Hundred Mangoes In a Bottle", an essay about making mango jam and the summer memories she cherished as a child, and a FWN Filipina Women's Network 100 Most Influential Women of the World Awardee in 2013.
"As a journalist, this is probably one of my memorable experiences," she says. "Winning my awards and getting recognized for my writing and for my blog, especially when it gained the attention of The New York Times, is just the icing on the cake. One of the most memorable times was when my essay won a Plaridel Award, which meant it had the approval of the Philippine-American Press Club in San Francisco, CA. It was an honor to be cited by the best journalists in America."
In Search of Recipes
Presently, Betty Ann has recently launched her newest cookbook "How to Cook Philippine Desserts: Cakes and Snacks" and has co-authored the history book "Statesman and Survivor Elpidio Quirino, 6th President of the Philippines" in which the proceeds of this book went to the Quirino Foundation which funds scholarships for teachers in the Philippines.  She has also illustrated, created and published "Color and Cook Food Coloring Book" on Filipino food art. A member of the International Association of Culinary Professionals and the Culinary Historians of the Philippines, Betty Ann travels often to the Philippines and throughout Asia in search for traditional and modern recipes and stories about history, culture and personalities. "I am always drawn to projects which help other people," she says.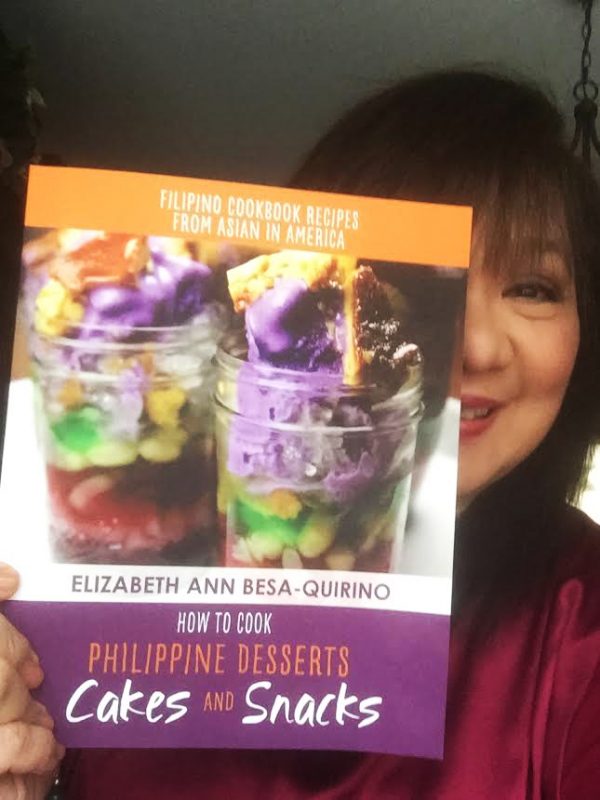 Her advice to those who want to follow her path someday and become a successful media personality: "Be yourself," she says. "Every person is unique. Nobody else has your story, your family or even your interpretation of the recipes you have. Be as real and authentic as possible, because readers can tell if you are who you really are."