Content Creators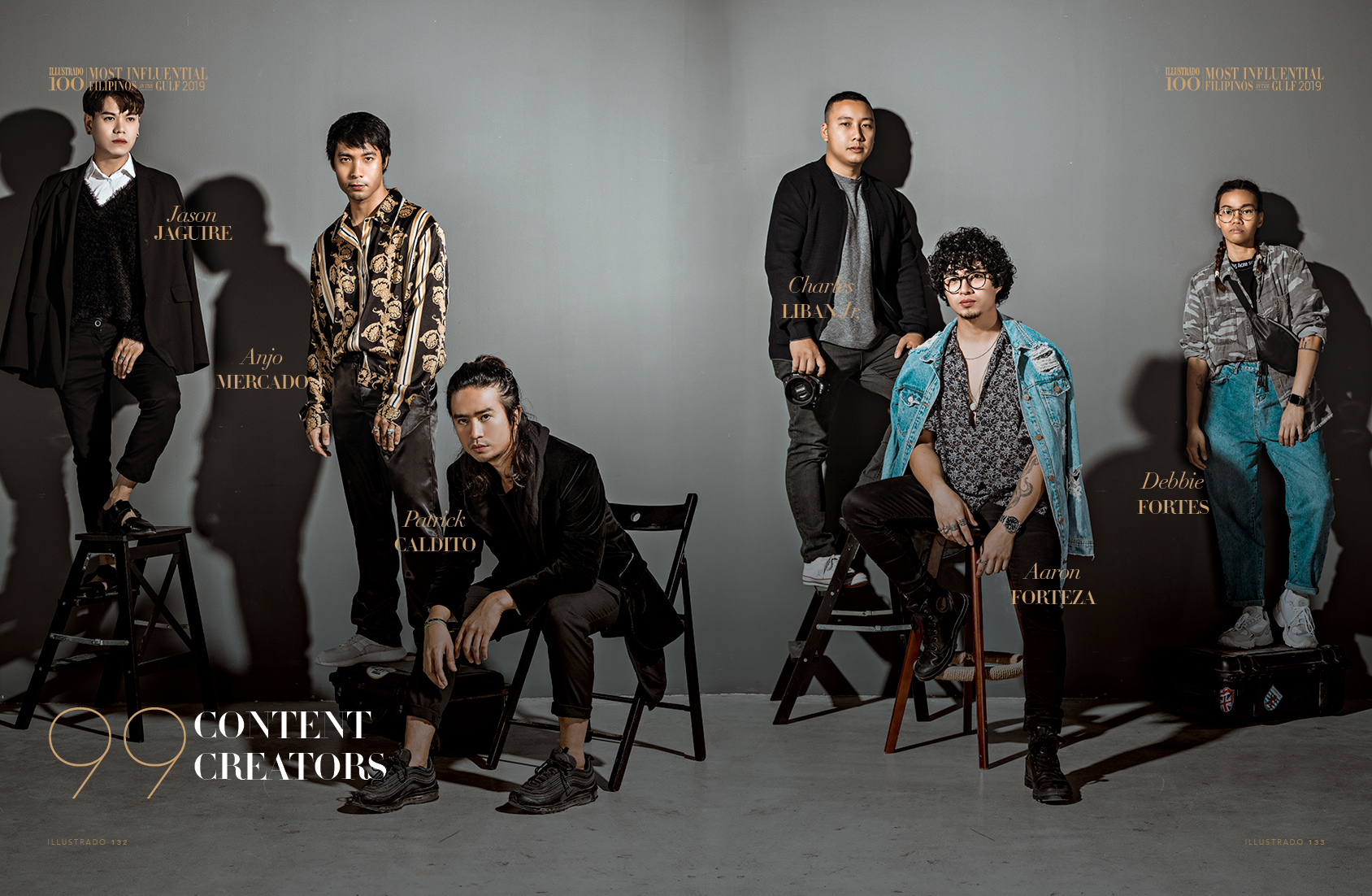 Debbie Fortes
Through my photography and the visuals I have created over the years, I am able to break the barrier of language. I can interpret the places I visit and the people I meet through my lens. I sometimes don't know how to express my thoughts and feelings using words. Thus, photography became my language.
Jason Jaguire
Social media is all about people and how you engage with them. Contrary to popular belief, Filipinos have a unique personality which we can use to influence our fellow kabayans. We don't need Western features to rock a suit. I hope to inspire my kabayans to always look their best through my platforms, by expressing myself through my images and motivating other people to explore new places and to enjoy simple perks of life.
Patrick Caldito
I started working on my platform as a hobby and didn't expect that it would turn out as some platform where people look for creative inspiration. I believe that my platform can represent the Filipino community and show that we are bold and innovative in whatever passion we pursue. My only goal is to help promote and showcase the best work and expertise and likewise meet the needs of the creative society as a Filipino.
Charles Liban Jr.
I think that by the simple virtue of constantly trying hard to be the best at what I do, I am already doing my part in championing the excellence of Filipinos. I don't believe that there is a "gap." Any "gap" between us and the rest of the world is simply a product of our insecurities – a manifestation of our self-imposed limitations. I am an artist and a proud Filipino, and I strive towards limitlessness. I represent the Philippines well by showing myself and my art in the best possible light.
Anjo Mercado
I was lucky enough to be given a platform wherein I can express myself through art using photography and film making. Being a content creator has given me my voice to help bridge the gap between the Filipino community and the rest of the world. And it doesn't stop there. Influencing people is one thing; inspiring them to be creative is another. I am all for the latter.
Aaron Forteza
Ever since I became part of the creative community, reaching out to everyone is easier than ever. Through the use of my platform, I was able to express my love for creating content. People look past my color – beyond whether I am a Filipino, or wherever else I might have come from. Because they resonate with my work and love my content. My goal is to create, inspire and show the rest of the world that we are not different, despite race or religion.
……………………….
Special thanks to our sponsors: Emirates Airline, Stars n Bars La Mer, Liali, Instax – Grandstores UAE, Dusit Thani Dubai, Gver – Your Friendly Marketplace for Sharing, Meeting Dancewear , MPQ, CMG, Filbrit, and our partners Rozen Antonio Photography,  Alex Callueng Photography, Jef Anog Photography, and Ethereal Photography.