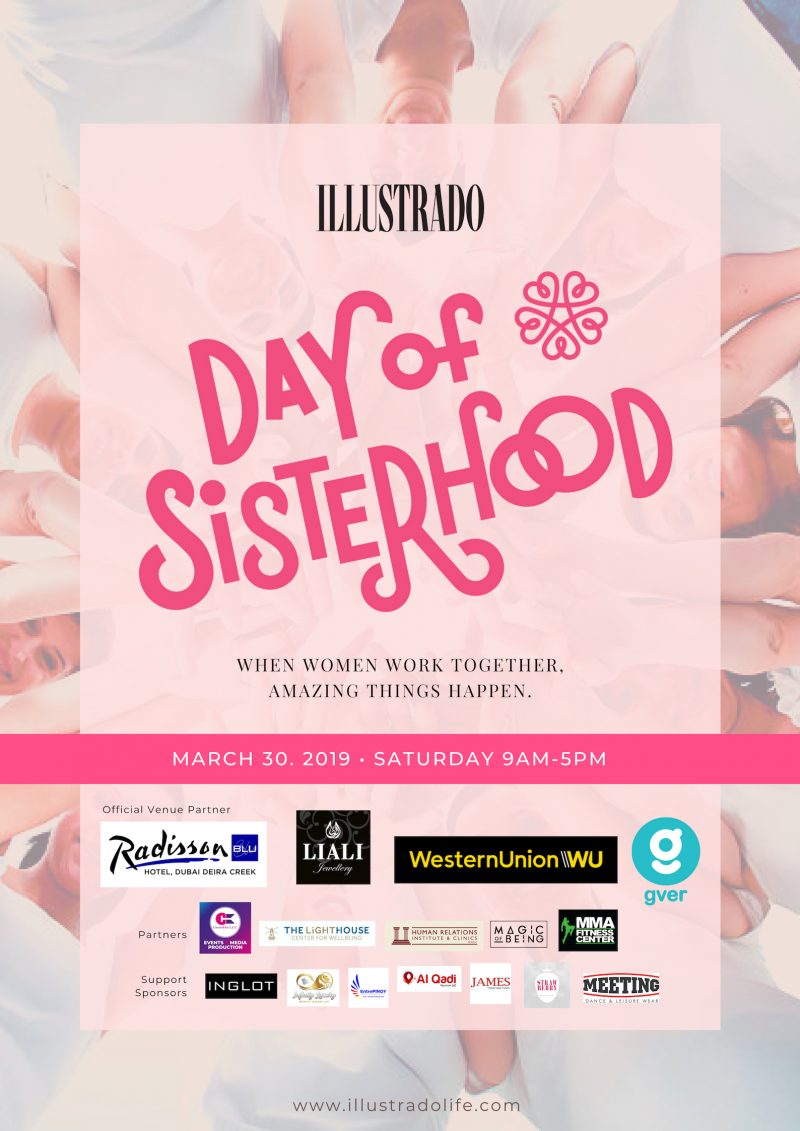 Illustrado Day of Sisterhood Makes a Comeback in 2019!
An event to foster cross-cultural bonds where women in the emirates can learn together and fearlessly discuss topics to enrich their lives.
Illustrado revives its longstanding tradition of celebrating and bringing women together, this time going beyond the Filipino community and embracing the multicultural sisterhood in the emirates. DOS has been part of Illustrado's landmark Women of Substance project which ran for 5 years (2009 to 2013).
Illustrado Day of Sisterhood 2019 aims to connect, build relationships, open active dialogue and foster a supportive and nurturing community of women from all cultures and all walks of life in the emirates.
The free full-day event features talks and workshops on career, money, self-love, relationships, well-being, beauty and fashion, self-defense, and etc., done in a safe, non-judgmental space.
Illustrado Day of Sisterhood is in collaboration with official venue sponsors Radisson Blu Hotel Dubai Deira Creek, Western Union, Liali Jewellery and GVER – Your Friendly MarketPlace for Sharing
Special thanks to our partners Human Relations Institute and Clinics, The Lighthouse Arabia, The Art of Living Foundation, MMA Fitness Center, The MAGIC of BEING
ILLUSTRADO DAY OF SISTERHOOD
PROGRAMME
30th March 2019, Saturday
9:00 – Programme Start
MORNING SESSION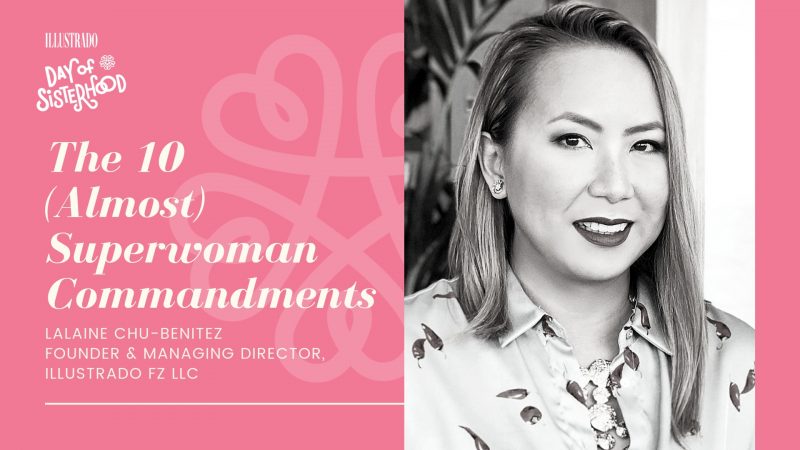 THE 10 (ALMOST) SUPERWOMAN COMMANDMENTS
Lalaine Chu-Benitez, Founder & Managing Director, Illustrado FZ LLC 
Illustrado Managing Director and Editor-in-Chief "almost superwoman" Lalaine has been driving Illustrado's mission to uplift Filipinos in the region for over a decade now.  A former corporate dynamo living in Dubai for over 20 years. A multinational marketing pro for 16 years before becoming an entrepreneur, Lalaine has been instrumental in helping build quite a few multinational and local brands in the region – first from the corporate side as a client, then, as agency lead.  As an entrepreneur who has co-founded Illustrado/CREO, as well as up and coming tech startup Gver – Your Friendly Marketplace for Sharing, Lalaine brings skills, hardcore experience and market understanding that transcend marketing strategy and communications, providing invaluable business insights to help brands and companies grow.  Beyond that, she is a doting wife and mom to two boys and an aspiring urban farmer.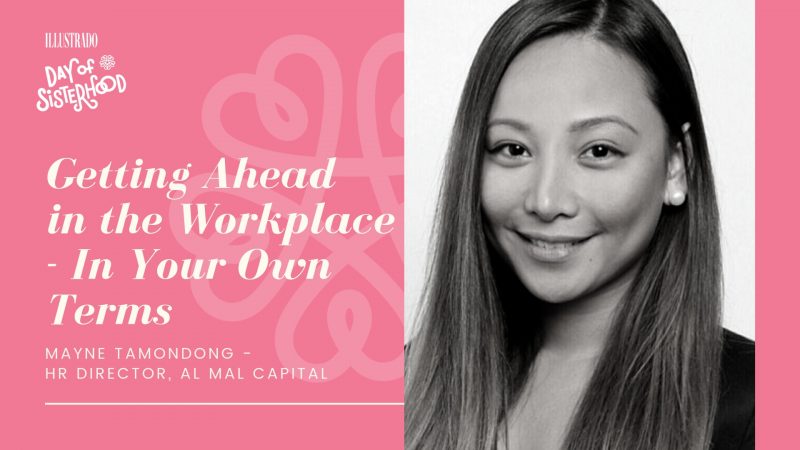 GETTING AHEAD IN THE WORKPLACE – IN YOUR OWN TERMS
Mayne Tamondong – HR Dir, Al Mal Capital
Mayne Tamondong is the Head of Human Capital of Al Mal Capital PSC (a subsidiary of Dubai Investments).  Prior to joining Al Mal Capital, Mayne was with a Big4 firm – PwC Middle East within the Human Capital Operations and Transformation team.  She has also served as a Diversity and Inclusion champion where she took part in various Diversity and Inclusion projects, studied American Sign Language and gained understanding of the deaf culture. Mayne has majored in English Language at the University of the Philippines.  To enhance her HR career and development, she completed her CIPD HR Management diploma through PwC's Academy and is currently pursuing Organizational Behavior Studies with Harvard University. Being an active member of the Chartered Institute of Personnel and Development, Mayne speaks widely on the development of HR in the Middle East through her contributions to the People Management magazine.
POETRY
Danabelle Gutierrez, Poet/Author/Actor
Danabelle Gutierrez is a multi-awarded writer, actress, and photographer. She is one of the co-founders of Dubai Speak Easy and the author of poetry books I Long To Be The River and & Until The Dreams Come. Born in the Philippines and raised in Cairo, Vienna, and Muscat, Danabelle now lives in Dubai and is currenly working on her next book Tears Across The Earth.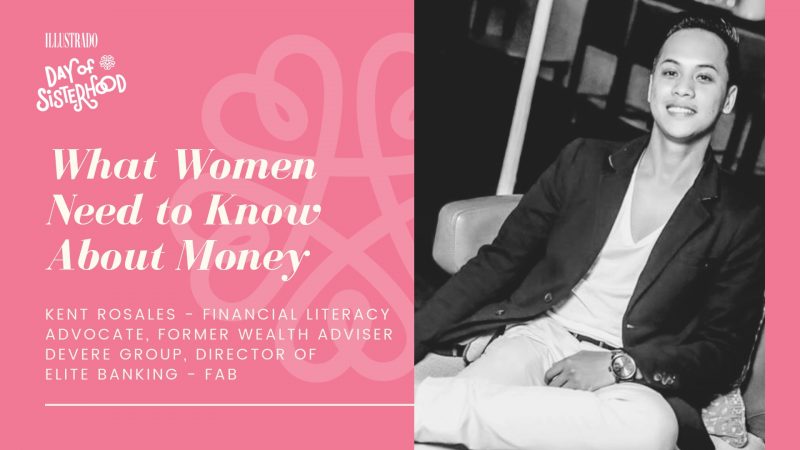 WHAT WOMEN NEED TO KNOW ABOUT MONEY
Kent Rosales – Financial Literacy Advocate, Former Wealth Adviser DeVere Group, Director of Elite Banking – FAB
Kent is a qualified financial services professional with over 7 years of experience in the Financial Services sector providing ethical and unbiased Investment Management and Financial Planning advise to private clients within Europe, the Middle East and Africa. Multi-lingual and able to communicate proficiently in English, Tagalog, Spanish and French, his main areas of expertise include investments management, insurance services, UK pension transfer and analysis (SIPPs & QROPS), financial planning, onshore and offshore property investments and ForEx services.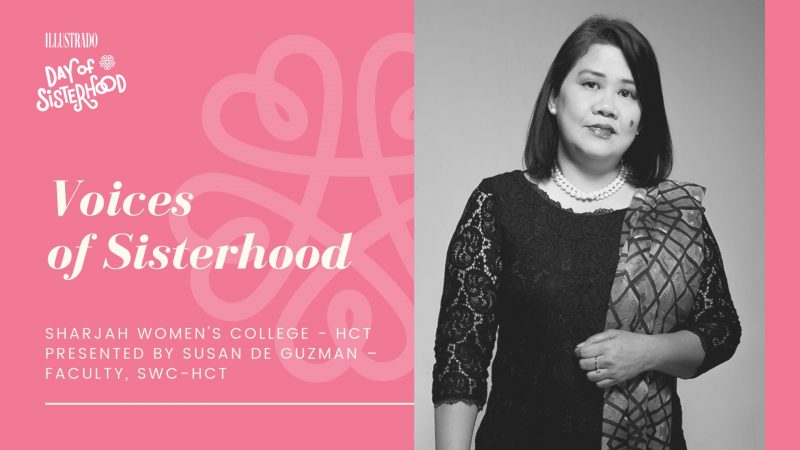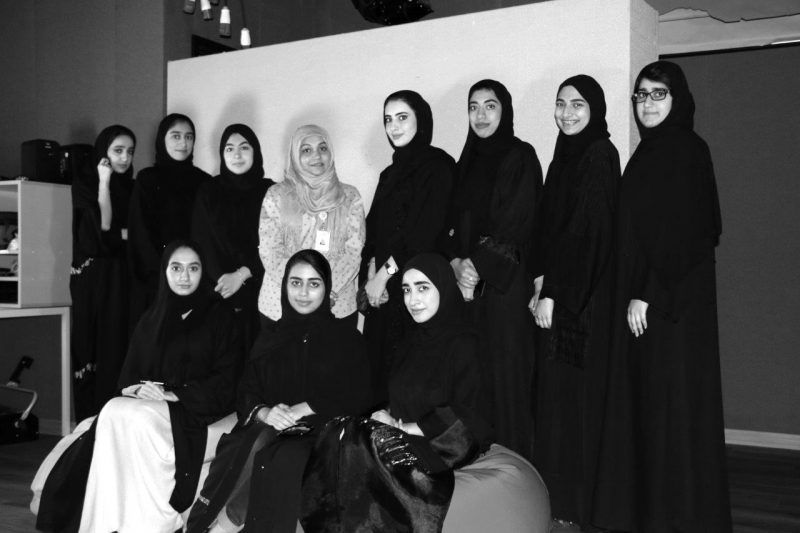 VOICES OF SISTERHOOD VIDEO BY – SHARJAH WOMEN'S COLLEGE HCT – APPLIED MEDIA STUDIES DEPT  –  Presented by Susan De Guzman – Faculty, SWC-HCT
Emirati students from the Applied Media Department of the Sharjah Women's College (Higher Colleges of Technology) under the leadership of mentor Madiha Jamil have produced a timely lighthearted video for Day of Sisterhood highlighting the differences and similarities among women from different cultural backgrounds in the UAE.  The video "Voices of Sisterhood" will be presented by multi-awarded educator and artist, Susan Villanueva who is a Senior Faculty Member at Sharjah Women's College (HCT).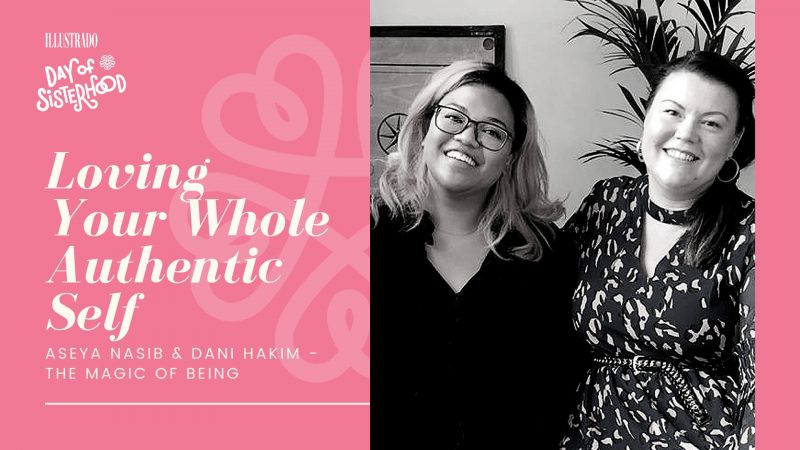 LOVING YOUR WHOLE AUTHENTIC SELF
Aseya Nasib & Dani Hakim – The Magic of Being
Aseya Nasib is co-founder of Dubai-based holistic empowerment brand, Magic of Being. A plus size model, body love coach, mental wellness advocate, and firm believer in the transformative power of self-love and acceptance, she hopes to encourage women (and men) to love themselves just as they are. After overcoming her own mental health struggles with clinical depression and anxiety, she has made it her goal to ensure mental wellness and self-love tools and resources are available and accessible to everyone.
Dani Hakim – Mum of two, Dani specializes in marketing, with an edge for health and wellness. She is a qualified holistic health coach and passionate about making health accessible and achievable. A body positivity advocate and Health at Any Size ambassador, she is on a mission to share her secret for a happy, healthy life: Self Love. When not running after two toddlers or her marketing business, she spends her spare time as one half of Magic of Being, whose goal is to empower and inspire everyone to live a little more magically.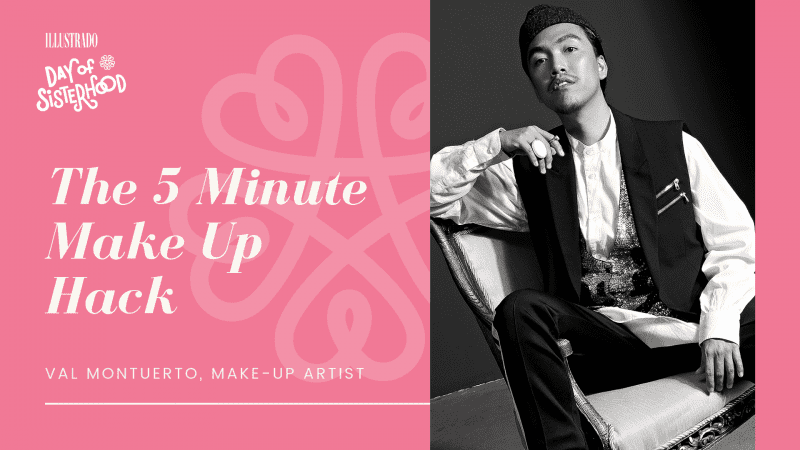 THE 5 MINUTE MAKE-UP HACK
Val Montuerto – Make-up Artist
From collaborating with brands like Tryano, Robinsons, Maxmara, Van Cleef and Arpels, playing major roles in events like Dolce and Gabanna's first international fashion show and editorials for Harper's Bazaar, Emirate's Women's, and Vogue Arabia, makeup aficionado Val Montuerto Jasmin has successfully turned makeup into artistic medium of expression and empowerment. He has also conducted various masterclasses and talks about beauty trends within the region.
Seeking to elevate his art form, Valentino works towards representing the margin that the fashion and beauty industries overlook. ''I'm giving my artistry a different approach. In a world full of narcisistic and ideal beauty, I want to empower 'imperfection'. The beauty industry poorly talks about the other side of, I want to change that."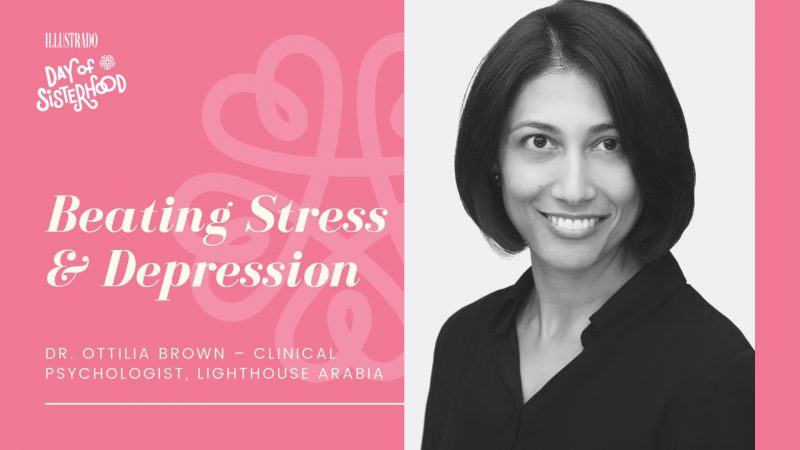 BEATING STRESS & DEPRESSION
Dr. Ottilia Brown – Clinical Psychologist, Lighthouse Arabia
Dr. Ottilia Brown is a registered clinical psychologist since 2002 and has worked at in- and outpatient psychiatric facilities and psychology clinics; in academia as a lecturer, clinical and research supervisor and program coordinator; and in part-time private practice. In addition, prior to joining The LightHouse Arabia, she was a Principal Clinical Psychologist at a tertiary public hospital in South Africa where she managed the Clinical Psychology Department, consulted with patients from many walks of life who had mental health challenges and life-changing/life-threatening medical conditions, and conducted and published research. She has an extensive experience in the fields of clinical psychology and health psychology, and is able to provide therapy in English and Afrikaans.  Dr. Brown primarily works with late adolescents and adults and enjoys taking a holistic approach to treatment.  For her, the therapeutic journey is a collaborative one in which both client and therapist commit to the journey. According to her, the basis of all that she does in therapy is rooted in demonstrating genuineness, empathy, compassion, and upholding the highest standards of ethical practice.
The Lighthouse Arabia is a community mental health and wellbeing clinic providing world-class psychological and psychiatric care to children, adolescents, adults, couples and families.  Located in central Dubai and licensed by the Dubai Health Authority and the Community Development Authority, TLH has an international team of psychologists and psychiatrists offering a range of effective and evidence-based treatments and therapies that are anchored in research and results.  The TLH team is committed to transforming mental health in the region and dedicate significant effort and time to building awareness and educating the community about different aspects of mental health.  TLH is also home to the Raymee Grief Center, a one-of-a-kind entity in the region, which provides free grief support services to anyone living in the UAE.
………………
AFTERNOON SESSION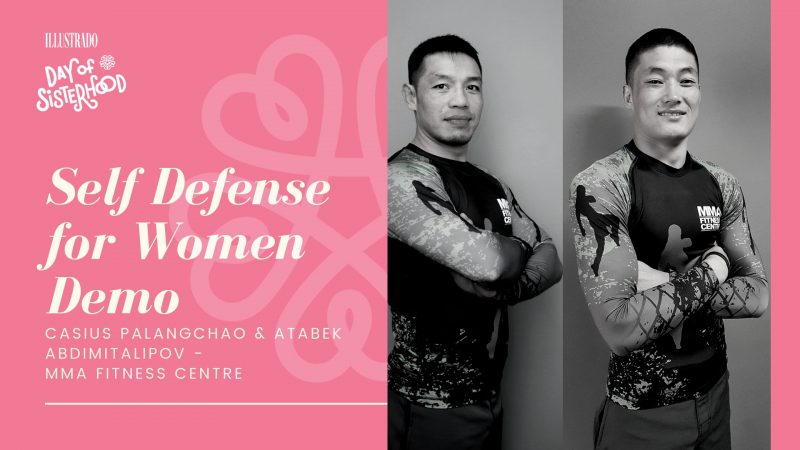 SELF-DEFENSE FOR WOMEN DEMO
Casius Palangchao & Atabek Abdimitalipov – MMA Fitness Centre
Casius Palangchao is a certified Personal Trainer and Fitness Instructor with the following credentials – REPS UAE Certified, PT Level 2 and Level 3 ISSA Certified, PT Active IQ Certified, PT Level 2 and Level 3 Active IQ Certified, Circuit Instructor Level 2 Kettlebell Instructor, Level 2 Boxercise Instructor, HBX Boxing Instructor Certified, Muay Thai, Boxing MMA Trainer Professional Fighter.  He specializes in providing training for weight loss and toning, strength and conditioning, as well as the fighters program and group class training.
Atabek Abdimitalipov is a Professional MMA Fighter.  He was the winner of the MMA Professional Tournament, Heroes of the Arena, in Russia in 2018.  He has been actively participating in different Martial Arts tournament since 2012.  Specializing in Sambo, MMA and Kickboxing, Atabek has a Master of Sports in Greco Roman Wrestling.
MMA Fitness Center's aim is to help its clients achieve a healthier, happier, and more productive life through fitness.  Its team believes in continuous self-improvement of the mind, body, and soul. MMAFC has a team consisting of elite World Champion instructors, state-of-the-art facilities, comprehensive course offerings, and large schedules to suit all. The MMAFC team has competed and won at the highest levels in the world such as Dream, the Art of War, Cage Rage, Strikeforce, Abu Dhabi BJJ World Championship, the WBA Boxing World Championship, No-Gi World Championship, and much more.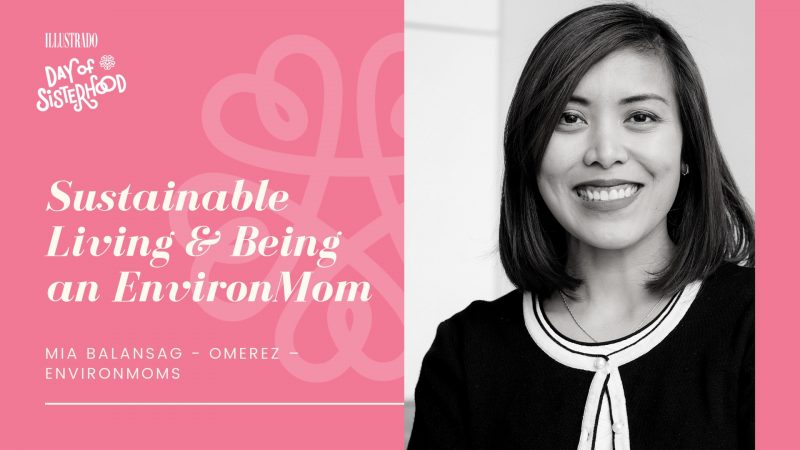 SUSTAINABLE LIVING IN THE UAE
Mia Balansag – Omerez – Sustainability Advocate, EnvironMoms
Finance professional Mia Balansag-Omerez is a permanently curious sustainability advocate.  She is the Founder of Abu Dhabi EnviroMoms (Facebook Group) campaigning for a sustainable lifestyle and sharing practical eco-friendly tips for the families to raise awareness and inspire small changes for the love of our planet.  As an Enviromom, she is paving the way for her children, Antawn and Ada, by teaching them a sustainable lifestyle they can emulate.  Mia is also a volunteer at Azraq, Marine Conservation Group in Dubai, and participates in the Conscious Consumerism Movement, as well as in beach clean-ups, helping her connect with nature while having fun in the process.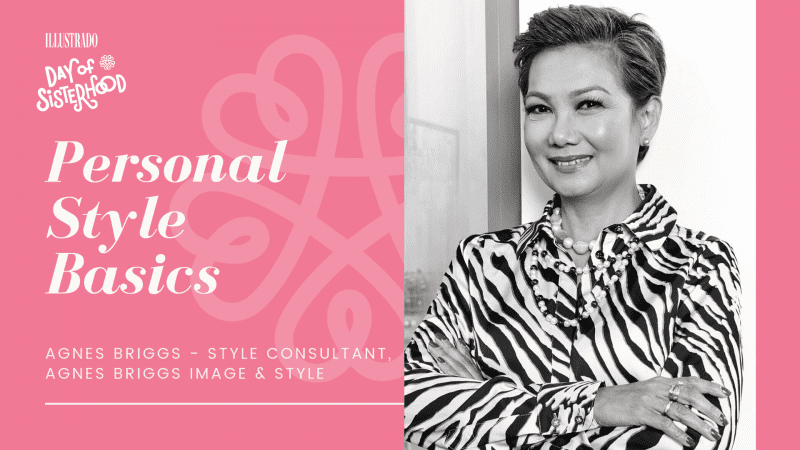 PERSONAL STYLE BASICS
Agnes Briggs – Style Consultant, Agnes Briggs Image and Style
Multi-tasking is her middle name and she wears many hats. A loving wife and a doting mother, Agnes Stott-Briggs, is a Certified Image and Style Consultant from the Sterling Style Academy who helps empower Filipinas through grooming and styling.  A real estate entrepreneur, Agnes is also the former Chairman of the Philippine Business Council (PBC) – Abu Dhabi. She also launched the Philippine Women's International Network (PWIN) to help connect Filipina professionals.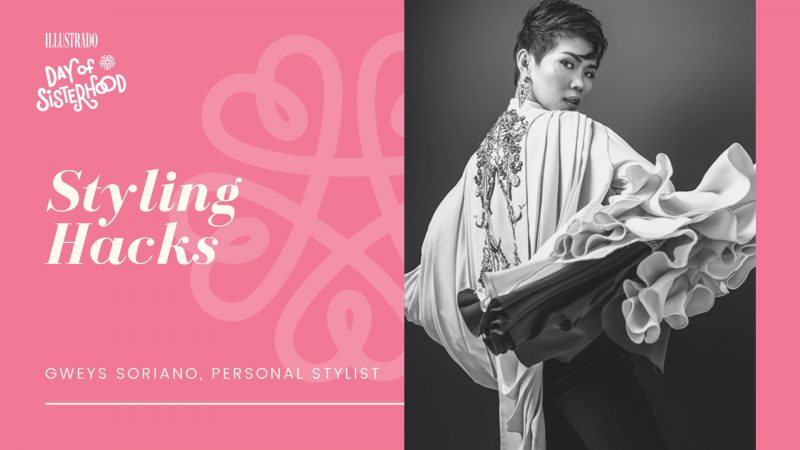 STYLING HACKS
Gweys Soriano, Personal Stylist
Gweys Soriano is one of Dubai's hottest rising stylists du jour.  She has been a fixture for some prominent styling projects this year. Working alongside Law Roach – America's Next Top Model judge and celebrity stylist to Zendaya and Celine Dion – as well as styling glamorous German-Turkish actress Meryem Uzerli for a jewelry campaign, were definite highlights. Parallel to this, Gweys was also a speaker at the esteemed international style forum 'Simply,' and even had the opportunity to work under Create Consultancy – a celebrity and designer agency that bridges the gap between the Middle East and the Hollywood – for the styling aspect of a Nicki Minaj music video. Gweys, who rose from mere OOTDs as a style influencer, has a certification in editorial, commercial, and catwalk styling from Central Saint Martin's London.  She is also a co-founder at the Style Curators Dubai and is the resident fashion stylist and personal shopper at Fashion Avenue, Dubai Mall; a job that entails styling and shopping for the UAE's most fabulous high-profile visitors.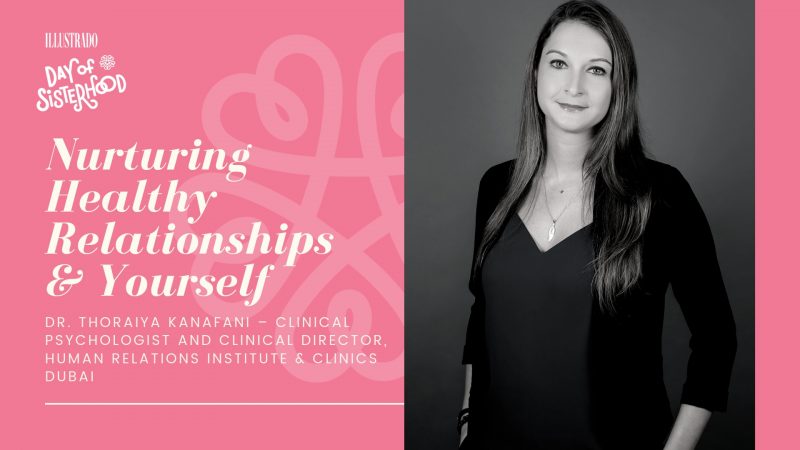 HEALTHY RELATIONSHIPS
Dr. Thoraiya Kanafani – Clinical Psychologist and Clinical Director, Human Relations Institute & Clinics Dubai
Dr. Thoraiya Kanafani is a Clinical Psychologist holding a PhD in clinical psychology, a Master's degree in Educational Psychology, a second Master's degree in Counseling Psychology, and a Bachelor degree in Psychology. After completing her education in Canada and working in many different settings and with different populations such as women with eating disorders and children with learning disabilities, she moved to the Middle East and has been working in countries such as Bahrain, Lebanon, Saudi Arabia, and now the UAE. She has worked with a diverse client base including couples, assessing children with learning disabilities, and providing therapy for individuals suffering from more clinically based disorders (eating disorders, bipolarity, depression, anxiety, schizophrenia, anger management, etc.). Her expertise lies in working with adolescents (11-18) and early adults (18-30), however, has experience working with older adults and couples as well. She is currently working as a clinical psychologist at the Human Relations Institute and Clinics in Dubai and is an adjunct professor of psychology at the Middlesex University in Dubai. Dr. Thoraiya Kanafani is licensed in both Canada and the United Arab Emirates.
The Human Relations Institute & Clinics is a close-knit family of internationally licensed clinical psychologists, psychotherapists, psychology practitioners, family consultants, life coaches, and organizational consultants experienced in a variety of psycho-therapeutic practices and non-clinical approaches. HRIC provides personal and organizational mental health services to individuals and businesses in the Middle East and abroad, regardless of age, location, and nationality. We provide clinical and counseling psychology (including support groups and workshops), forensic psychology (including adoption support), organizational and business psychology, assessments and educational psychology services. The team also provides life coaching, NLP services, additional personality inventories, and EAP orientations for personal and organizational needs all over the Middle East.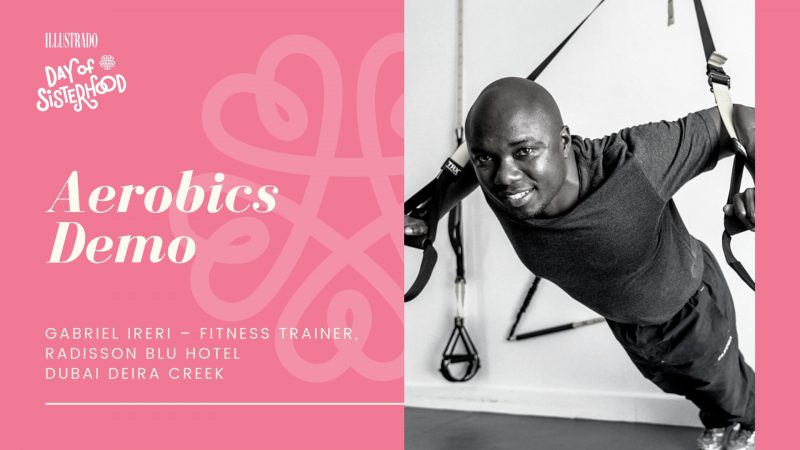 AEROBICS DEMO
Gabriel Ireri – Fitness Trainer, Blu2O Health Club, Radisson Blu Hotel Dubai Deira Creek
Gabriel Ireri has been a part of the Radisson family since 2017. He started his fitness career in 2003 and got his certifications of Gym and Aerobics instructor in 2006 before setting up his own gym. He has also been a rugby coach and referee before leaving for Afghanistan where he worked as fitness trainer in the base camps. He was trained in cross fit, boxing and self-defense during his time at the base.  Gabriel will be conducting an aerobic session which is his expertise since over a decade.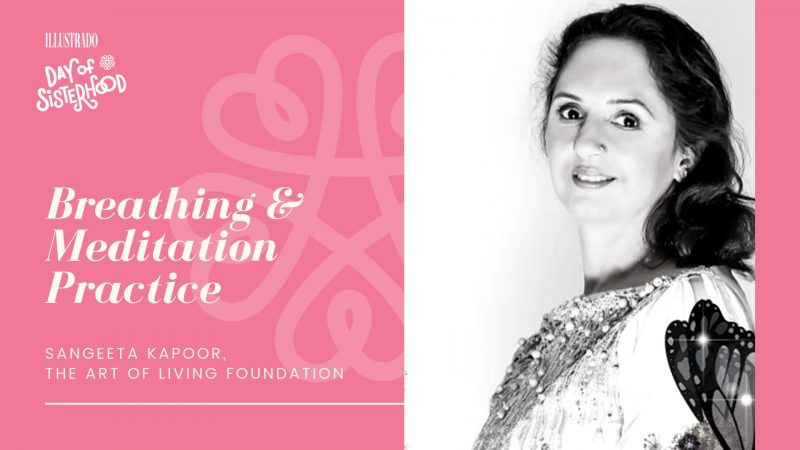 BREATHING & MEDITATION PRACTICE
Sangeeta Kapoor, The Art of Living Foundation
Sangeeta Kapoor is a senior faculty member at the Art of Living Foundation, the world's largest volunteer-based organization with its presence in over 157 countries across the globe. As a trained Senior Teacher of Art of Living and International Corporate Trainer for the past 13 years, she conducts programs for kids, adults, and individuals to help them achieve social and personal transformation by developing simple yet effective techniques that work at all levels of an individual including physical, mental and emotional health, creating harmony within and with the surroundings.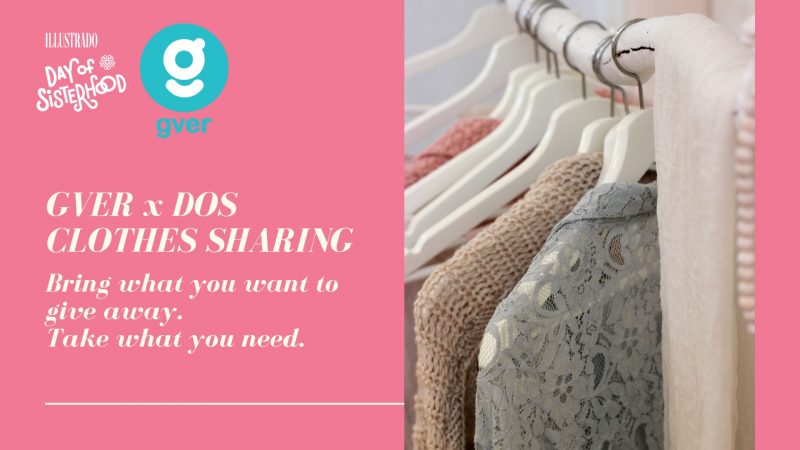 GVER DOS CLOTHES SHARING SESSION
Bring what you want to give away.  Take what you need.
In collaboration with Gver-Your Marketplace for Sharing – all attendees are encouraged to bring good quality clothes, bags and shoes that they wish to give away, for sharing with other DOS attendees.  All items should be in great condition.  Do help us by bringing your own hangers
GVER is the friendly marketplace for sharing, where people give, take, reuse and save together for the better. By facilitating sharing and removing the pains of the secondhand markets (no selling/negotiating, no meet ups and no having to arrange for transport), Gver gives people amazingly cheap, easy and safe access to goods, whilst promoting reuse and encouraging people to share what they don't need.  Gver also works with companies facilitating redistribution of old unwanted items to the community as part of their CSR activities.