Globetrotter's Blog: Jes Reyes in Iceland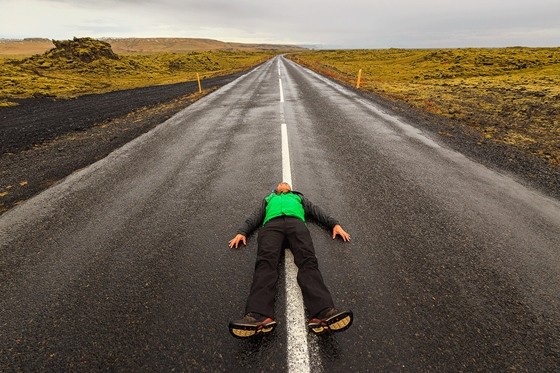 Reason to Visit Iceland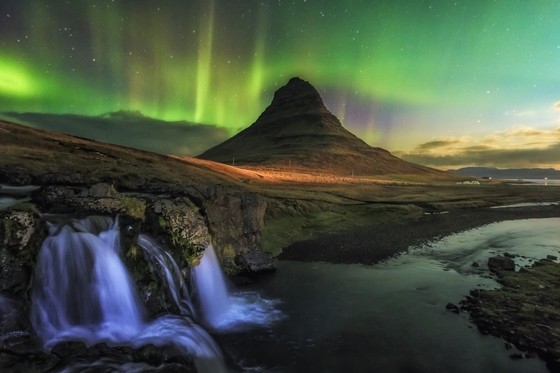 Iceland is known for its majestic mountains and volcanoes, including grandiose waterfalls, beautiful glacier lagoons, surreal ice laden coastal scenes and the ethereal Aurora Borealis, also known as the Northern Lights, a spectacular natural phenomenon in the sky occurring during the winter months between mid-September to mid-April. For photographers especially, the breathtaking natural beauty of Iceland is more than enough reason to travel there.
Getting There in Iceland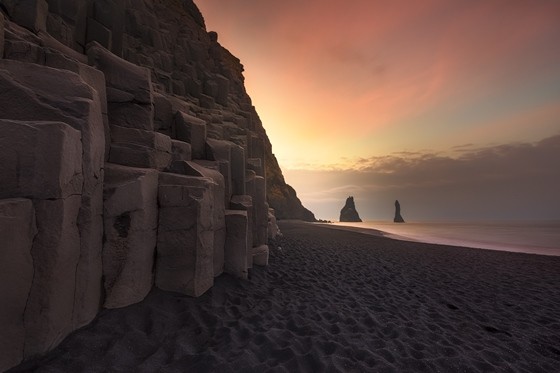 IcelandAir, the country's flag carrier airline connects passengers from Amsterdam to the capital Reykjavík. From Kuwait I booked a flight via KLM to Amsterdam. Transfer from Keflavík International Airport (KEF) to the heart of the city of Reykjavik takes approximately 45 minutes via Flybus Company. Busses are located right outside the terminal building. You can book and arrange your transfer online ahead of time from the airport to your hotel and vice versa. visit the website of Reykjavik Excursions – FlyBus Plus
Accommodation in Iceland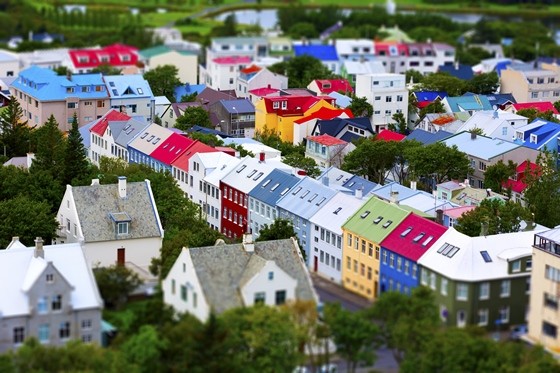 In Iceland, you will find accommodation that will fit your needs – from beautiful cozy guesthouses, or friendly bed and breakfast inns in located in the countryside, to suites in the city. You can even grab a tent and a sleeping bag or stay with a farmer, or rent a summerhouse or an apartment. The choice is yours. Iceland has loads of accommodation choices, with mid-range guest houses and business-class hotels predominating. With so many tourists, accommodation fills up quickly. So, reservations are strongly advised.
Top "Must Dos" in Iceland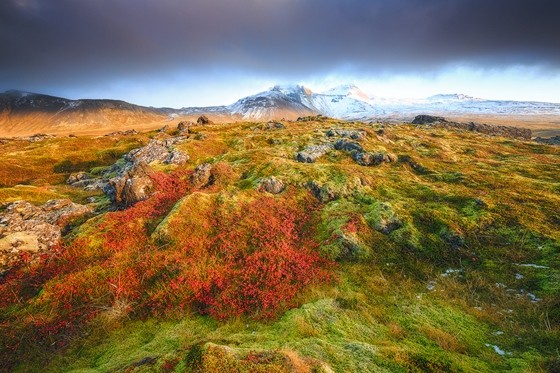 The elusive Northern Lights are easily the most popular attractions of Iceland. Kirkjufell Mountain, near the small town of Grundarfjörður in the western Iceland, beautifully sticks out in a plain landscape.  Jökulsárlón glacier lagoon – Jökulsárlón is one of the country's most well-known natural wonders. Seljalandsfoss one of the most photographed waterfalls in the country, is located between Skógafoss and Selfoss.
Due to predominant volcanic activities, there are also lots of geysers, underground springs and thermal pools scattered around Iceland. To see powerful hot stream shooting from the ground is definitely exciting.
Gullfoss, a majestic waterfall climaxes and crowns the renowned "Golden Circle" – the country's most common day trip from the capital. Blue Lagoon, Grindavík – is a man-made geothermal spa offering the most relaxing natural bathing experience.
Exploring behind waterfalls, driving the peninsula, crossing glaciers on a snowmobile and tasting the culture in Reykjavik are all must dos.
Clothes and Gear in Iceland
People visiting Iceland for the first time often wonder what kind of clothing they should bring with them. Well, that depends on a few things; what time of year are you coming? Are you going to the countryside or just staying in the city? Will you be going into the highlands or onto a glacier? Another key thing to consider is clothes that are wind and water resistant. It's windy and it rains a lot in Iceland all year round. So no matter whether you're just shooting or just visiting, make sure to dress in layers. Use warm base layers, a mid-layer and your outer layer should be wind and water resistant or water proof. In addition, insulated boots, thermal socks, gloves and a wool hat is best.
Gear wise, it is safe to bring two camera bodies, one for back up. You would benefit from a full frame camera as it would be essential to capture all the details of the scene. A good and sturdy tripod is needed as you will be using it in various terrains like the rugged coastline of the ice beach and if you are planning on taking photos of the northern lights. A spare of batteries for your DSLR as it can run out quicker in the cold. Also, a lot of extra memory cards. Iceland is breathtaking so you will definitely fill them quickly. Everything is expensive in Iceland and some items are also hard to find, so consider bringing other essential needs like extra medicine.
Filipino Traveler: Jes Reyes in Iceland
Absolutely Recommended to Travel in Iceland
The good thing about my travel to Iceland is that I secured the services of a local photo tour company (website: Iceland Photo Tours). They arranged everything and most of the tour comes with full board and lodging. It also saved my time looking for the right locations as the tour is based on the photographer's needs, bringing you to the location at the right time and moment. Iceland is not cheap and is an almost cashless society where credit card is king. For a trip like this, EU2000 to EU3000 would suffice and some extras for added shopping or emergencies.
Do your research before going to the place, know what you want photograph. Study the terrain and the weather. Getting a local (photographer) guide will make your trip eventful and safe. It will take away hours of looking for the place and needless driving. Save on luggage; bring important gears and suitable clothing only. Travel light and comfortably, as you will always be on the go.