Styling Tips For Work-wear Jewellery – That's Highly Affordable!
It's not as intimidating as it seems!
Often times, most of us are afraid to incorporate jewelry in our everyday looks especially if the pieces you've got are a bit flashy. Also, buying real jewelry can be a daunting task — perhaps both for your pocket and for your sartorial knowledge. So we've listed down some styling tips for your work-wear jewelry and some pieces that you should consider getting because they are highly affordable!
We visited Liali Jewellery boutique on a mission to find the perfect investment accessory to start your collection!
Minimal accessorizing can mean wearing more than one piece
Just balance it out. Pick one statement piece and another that's a bit more delicate (stud earrings).
Experiment with different types of rings.
Diversify your ring collection by experimenting with bands and stone settings. Thin bands look minimal and delicate alone and are easier to stack. Thick bands, on the other hand, are no-brainer pieces that can quickly make a statement.
Jewelry can be worn with casual outfits.
In fact, you can use them to spruce up your denims. But don't limit yourself to wearing one metal at a time, diversify your style further by mixing metals to elevate your edgy look.
Don't be afraid to invest in eccentric jewelry as an accent piece to your outfit.
Take these necklaces as examples! The design of a pendant can take your entire outfit from simple to #girlboss level!
Dress down the bling with denim.
Turn the volume lower on an opulent diamond necklace by tucking it under your fave knit, then oh-so-casually throw on a pair of well-worn jeans. You'll get away with decadence on the daily!
Wear multiple earrings all at once!
If, like some girls, you've got several piercings, here's your cue to go all out. Statement pieces are great, but a constellation of smaller studs and hoops has its own subtler impact. It'll be like counting stars.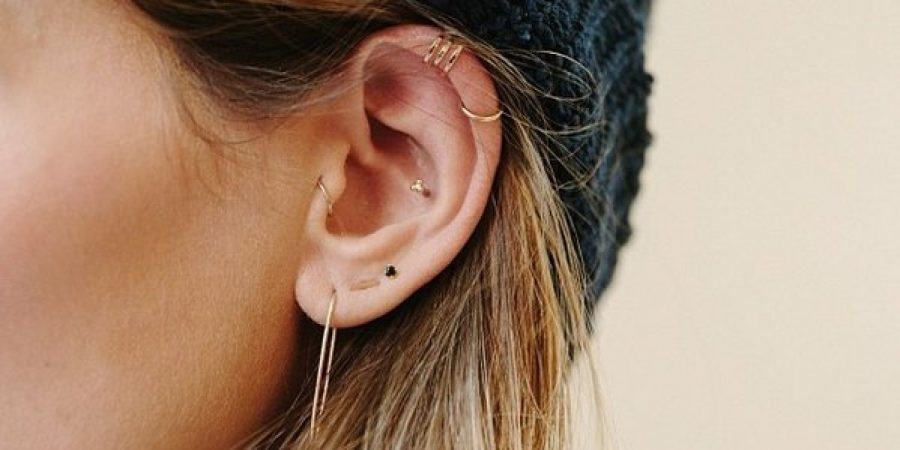 Pick earrings that compliment your beauty look.
We often match our jewelry with our outfit, but accessorizing can actually enhance your makeup or hairstyle for the day. If you've got coloured tresses, why not opt for statement earrings that'll make your hair color pop? Whether it's a piece in a matching hue or a complementary one, it will definitely add oomph.
You can stack on colored jewelry as long as they're not chunky.
Colored hardware can be tough to pull off because these pieces are often times eye-catching and come in bold jewel tones. But if you still want to pull off cool girl layering and wear color, pick necklaces with a simple chain and pendants.
Good news for you ladies, Liali Jewellery offers flexible payment plans! Check out their Wear Now, Pay Later and keep shining!