By Sherry Tenorio
There's no reason to fret over Dubai's summer heat, especially because with just about Dhs2,000, you and your loved one can jet-off for a weekend getaway, and simply marvel at the experience of traveling on a shoestring budget. Check out these destinations that are not only appealing, inspiring, but also, most importantly, easy on the pocket.
1. ISTANBUL, TURKEY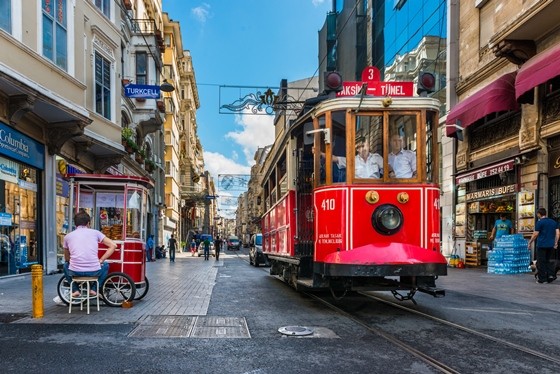 With Air Arabia, Fly Dubai and other budget airlines heading to Istanbul, you'll never go wrong with this choice. Not only that, but the short flight saves you some air travel time as well, giving you more hours to spend in relaxing, walking, sightseeing or even shopping. Remember, as a traveler, it pays to manage your schedule well to make the most of your holiday.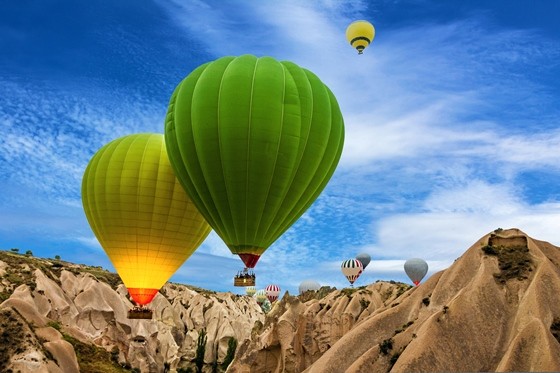 Immerse yourself in the intoxicating environment of Istanbul's Grand Bazaar (a souk that includes dozens of ancient streets and thousands of shops) and you'll realize that there's a whole other level of shopping to aspire to! The city so nice they named it thrice (Constantinople, Byzantium, and now Istanbul) straddles Europe and Asia and is the world's greatest coming-together of Eastern and Western cultures, food, and music. Don't miss the Hagia Sophia, a cathedral-turned-mosque that's now a UNESCO World Heritage site; the iconic minarets of the Blue Mosque; and gorgeous Greek and Roman ruins. Take your pick of cuisines, including Asian fusion and Italian. But to truly savor Turkish food like a local, we strongly recommend authentic kebabs and fresh-caught fish. And don't forget to go outside the big city, too. We love the Turkish Riviera on the country's southwestern Mediterranean coast (long popular with Eastern Europeans), and the wild, otherworldly mountains of Cappadocia — where you can hike through villages filled with structures carved out of volcanic rock, or get above it all in a unique hot-air balloon ride!
2. CAIRO, EGYPT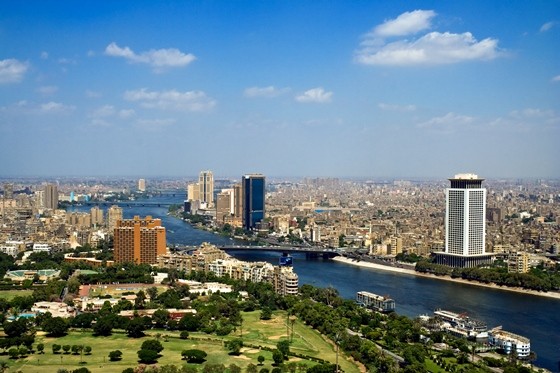 Recovering from political unrest after 2011's ousting of president Hosni Mubarak, Egypt saw its worst tourism numbers in decades in 2013, with hotel occupancy in some cities at zero percent. The country is poised for an uptick in visitors this year, and you can be a part of the recovery by taking advantage of rock-bottom hotel rates, bargains at bazaars, and short lines for legendary antiquities—as long as you take safety precautions.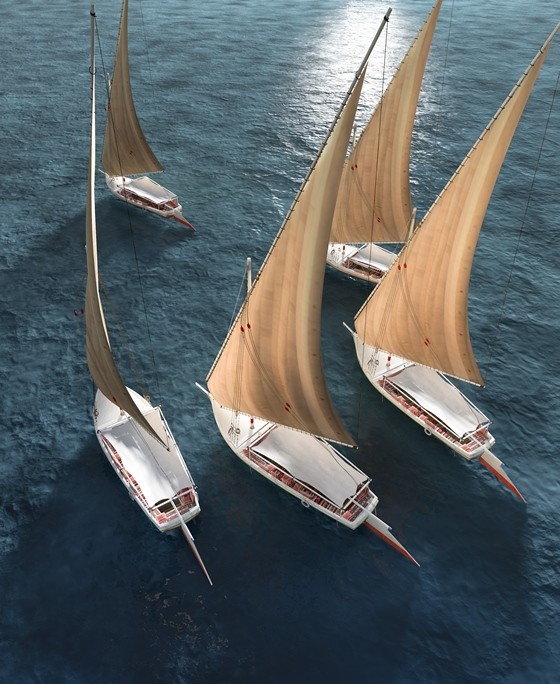 There are so many things to do while out at Cairo. Float along the Nile in a traditional sailboat called a felucca for a few hours — or a few days. Ask your hotel to book one, or negotiate a rate with a tour guide at the docks in Cairo, Luxor, and Aswan. Now that you have practice haggling, bargain with vendors at Cairo's Khan Al-Khalili market, a souk stocked with everything from exotic perfumes to toy camels; just be prepared to get the hard sell. Reward yourself with a cup of mint tea at El Fishawy café. Marveling at the Great Pyramids of Giza is a quintessential postcard experience, but indoor exhibits deliver too. The Egyptian Antiquities Museum in Cairo houses artifacts unearthed from King Tutankhamen's tomb, including his iconic blue-and-green-striped burial mask. Have a staring contest with its obsidian and quartz eyes, if the curse doesn't faze you.
Major hotel chains like the Marriott, Hilton, Fairmont, Starwood, and Radisson all have outposts in Egypt, many for less than Dhs800 a night.
3. KATHMANDU, NEPAL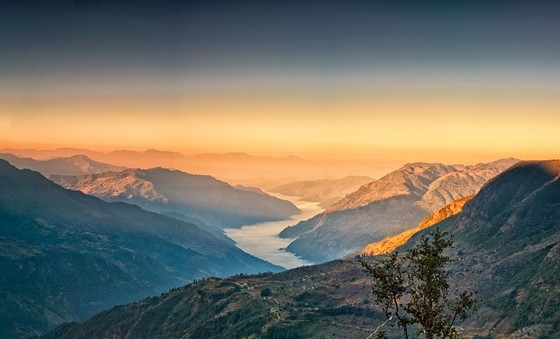 It may not be the best time to visit Nepal due to the recent earthquake that shattered the country, but that won't keep us from recommending a visit to Kathmandu. Do it months from now perhaps, because the most important thing is that you include it in your bucket list especially while here in the UAE. Merely four hours away from the UAE, the city and its neighboring outposts are the perfect getaway for a budget travel from Dubai.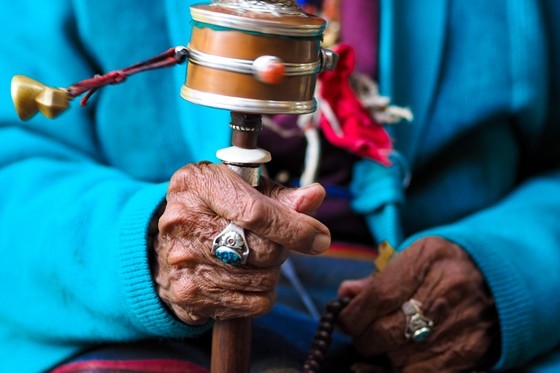 October is the beginning of the dry season, so the perfect time to jet into the city, plus, because monsoon season has just wrapped the country is at its most lush and green. When you're in the city be sure to explore Durbar Square, an ancient square in the heart of the city, crowded by temples and palaces and to see the country's famous devote Hindu sadhus, visit UNESCO World Heritage Site Pashupatinath Temple, found in the eastern part of the city it's one of the most significant Hindu temples, although non-Hindus cannot enter, you can enjoy it from across the banks of the Bagmati river. A day-time wander through back-packers Thamel is a must-do, the bustling district is a must-explore for hole-in-the-wall shops and easy going restaurants.
No trip to Nepal is complete without a trip to the Himalayas to see Mount Everest, the hour long small-plane trips leave at 15 minute intervals in the morning and are a once in a life time opportunity which will set you back about Dhs600. If you're not one of the very adventurous few who trek the mountain, it's the perfect way to see the highest point on Earth, which at 8,849m high, happens to be ten times taller than the Burj Khalifa's 828m.
4. GOA, INDIA
For only three hours and a return ticket that would approximately cost Dhs1,500, you can end up having the time of your life in India. Whether you're heading to southwest India's slice of sandy shores for a dusk 'til dawn party trip, just want to chill out on the stunning beaches or fancy an action-packed eco-tourist break, there is something in Goa for everyone.
Easily the most laid back region in India, you can spend hours lounging on the seemingly endless idyllic beaches with frequent dips in the Arabian Sea, if that's the holiday for you, head to Southern Goa. There is something for every taste and budget, if you're happy with a shack on the beach, try a few nights in a simple hit in Agonda or check into a shack in Anjuna, which was once the Goa-home-of-hippies, it's the place to enjoy lively nights and chilled out days. But for a luxury resort, choose Varca, Cavelossim or Morbor beaches – these unspoiled fishing beaches are where you'll find luxury hotels and chilled bars.
5. AMMAN, JORDAN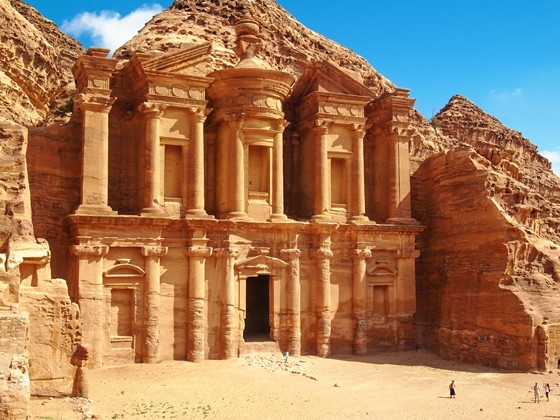 Amman is a hub of the modern Middle East, the vibrant city has all of the stylish cafes and bars, fabulous art galleries and restaurants in the urban Western part of the city, but head downtown for the souk in el-Balad for a stroll through the vibrant and colorful bazaar. Another must try is the Turkish Bath in Al Pasha, after a welcome drink and relaxing session in the steam room you can hit the Jacuzzis and then enjoy a scrub down then a massage, you leave feeling the cleanest you've ever been and it will only set you back Dhs130.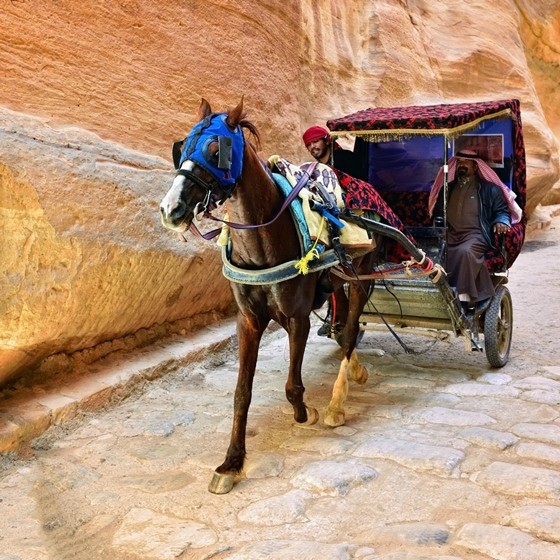 Just three hours drive away you'll find the must-visit UNESCO World Heritage Site, Petra, an ancient city, thought to have been built as early as the sixth century BC, the ruins can be explored, at a push, in one day, but we'd recommend that you allow two days to get the most out of the forgotten city. From the moment you entre the narrow entry at the Siq canyon you'll be absolutely captivated, make sure you pay a visit to the Treasury (El-Khazneh), where part of Indiana Jones And The Last Crusade was filmed, check out the impressive 7000-seat Roman Theatre, which is still occasionally used for performances, and a short walk from the theatre are the grand Royal Tombs. If you're in Petra for a Monday, Wednesday or Thursday evening you'll be able to visit the candle-lit city after dark as you listen to short display of Bedouin music.
On your drive back to Amman stop off at the Dead Sea, the detour will add about an hour to your total journey.
6. BEIRUT, LEBANON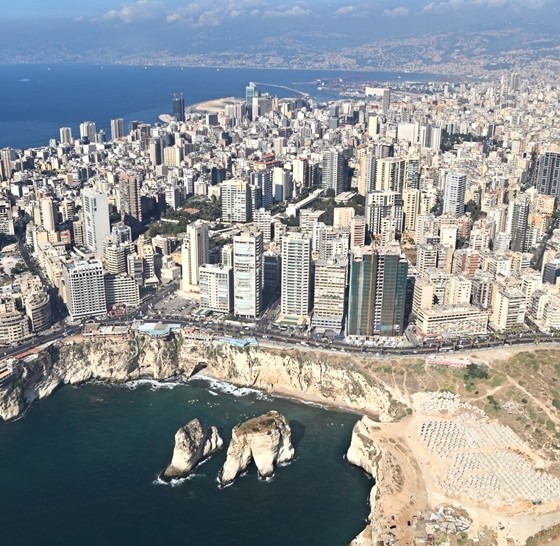 Just three hours away, there is a whole world of after dark fun to be had in Beirut, the vibrant and lively city is a perfect place to head to let your hair down for a weekend of long evenings putting the world to rights in near-to-bursting bars and come day time there is more than enough to explore in the city for a good culture fix.
Where better to start for a lively night out than Gemmayze, the city's artsy, bohemian quarter. The best way to find the bar for you is to wander the narrow streets and take in the beautiful historic buildings you pass, then tuck into a cozy little bar, which as the night goes on, will inevitably spill outdoors, with the whole street buzzing together. If you're looking for somewhere to start your evening off, head to the aptly named The Alleyway, found nestled between two of the most popular nightspots – Gauche Caviar and Cloud 9.
By day you won't be lost for things to keep you busy. For a little retail therapy head downtown, you'll find endless upscale shops, beautiful historical buildings and the city's iconic Mohammad al Amin Mosque of Beirut.
After exploring downtown, take a long lazy walk along the Beirut Corniche and take in the sea air and stunning views which are guaranteed to clear your head. Another must see is the Jeita Grotto. The moment you see the naturally perfect caves, you'll understand why they were finalists for the new Seven Wonders of the World and you'll be scratching your head trying to figure out how exactly they didn't make the cut. Travel through the limestone caves by boat and wander through the upper caves.
7. COLOMBO, SRI LANKA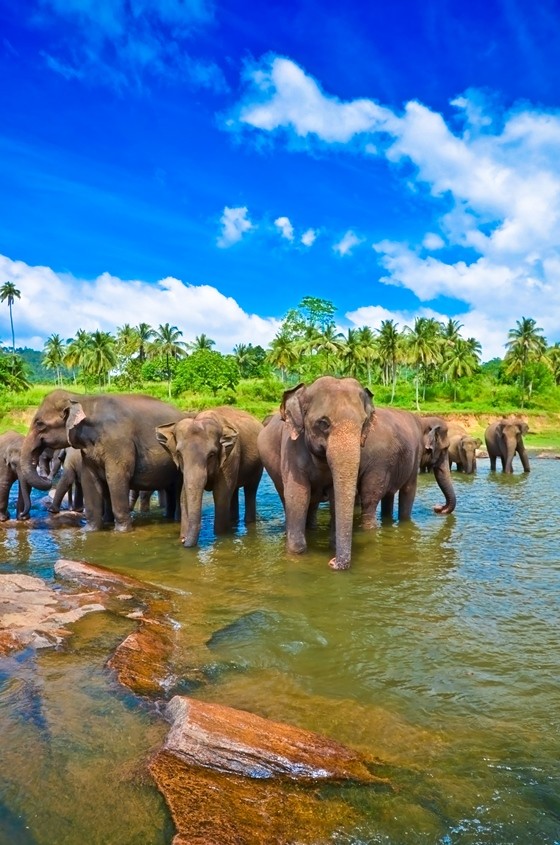 The gateway to Sri Lanka is its capital Colombo which is less than four hours of air travel from the UAE. With airfare at the Dhs1,500 range, this country set in the Indian Ocean in South Asia is quite a famous destination for the residents of emirates.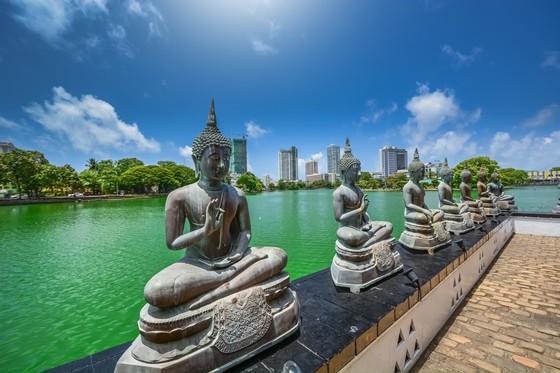 The tropical island nation of Sri Lanka has a history dating back to the birth of time.  It is a place where the original soul of Buddhism still flourishes and where nature's beauty remains abundant and unspoiled. Few places in the world can offer the traveller such a remarkable combination of stunning landscapes, pristine beaches, captivating cultural heritage and unique experiences within such a compact location.  Within a mere area of 65,610 kilometers lie eight UNESCO World Heritage Sites, 1,330 kilometers of coastline – much of it pristine beach – 15 national parks showcasing an abundance of wildlife, nearly 500,000 acres of lush tea estates, 250 acres of botanical gardens, 350 waterfalls, 25,000 water bodies, to a culture that extends back to over 2,500 years.
Sri Lanka is a magnet for wildlife, housing 70 percent of the world's frog population, 435 bird species and more than 90 species of snake (including cobras), plus crowd pleasers such as the odd elephant and leopard. The nature experts at Rainforest Rescue International run wild trips to lesser-known forest reserves, such as Kanneliya and Sinharaja. Outings differ depending on what nature is but when in Sri Lanka, you've got to make sure you've seen an elephant crossing the streets of Kandy and Galle.
8. MANILA, PHILIPPINES
Don't complain about the eight hours flight and the four hours time difference. The need to getaway to the homeland plus the luxury of getting there on a budget has been long answered by Cebu Pacific and Philippine Airlines (airfare ranges from Dhs1500-2000). The visit to the Philippines is in the bucket list of every resident in the UAE, who dares to imagine the heartwarming tales of the Pinoys they meet as well as dreams of the images of lush tropical greens and clear blue waters that the country would promise.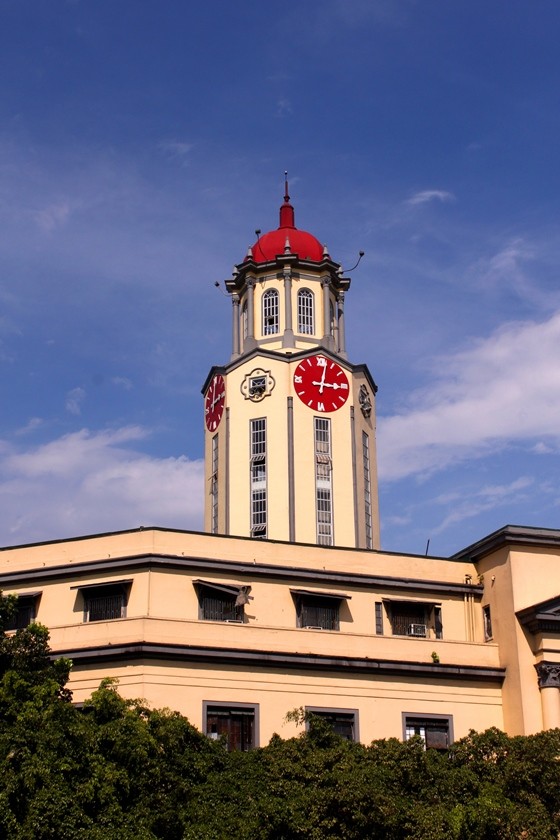 Pinoys would definitely argue that when they come home, traveling around the country is definitely not a budget-friendly cause especially with all of the members of the extended families wanting to tag along. But nevertheless, traveling to the Philippines is considerably much wiser choice than others. A city tour around Manila's Intramuros, China Town, and thrift shopping malls is advisable to tourists looking for culture and history of the country's capital. But a day or two in the metro should be more than enough since there are 7100 (depending on the tide as they say) islands to discover.
Most of the provincial towns like Bicol, Baguio and Batangas offer fantastic welcome and reasonably priced accommodation, food options and transportation from Manila. Flying, on one hand, to islands in Boracay, Palawan and Bohol might add a couple hundred dirhams but with the breathtaking sights and relaxing beaches that rival that of Maldives, Bali and Phuket, the add-ons are rather worth it.
9. BANGKOK, THAILAND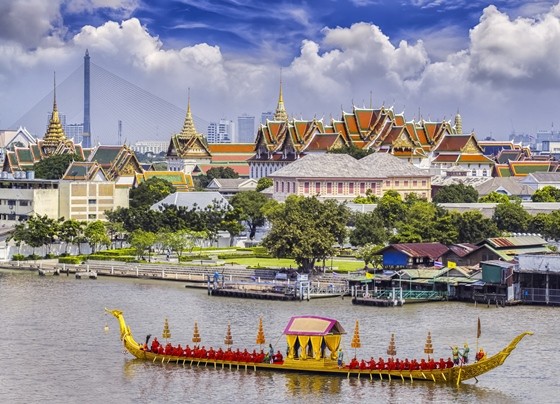 A budget travel list won't be complete without Thailand. From airlines to hotels, Thailand gives away a number of options for its tourists. Its capital Bangkok buzzes with amazing choices of bargain shopping malls, inexpensive food outlets, boutique hotels, and the best spa centers for totally low-priced treatments.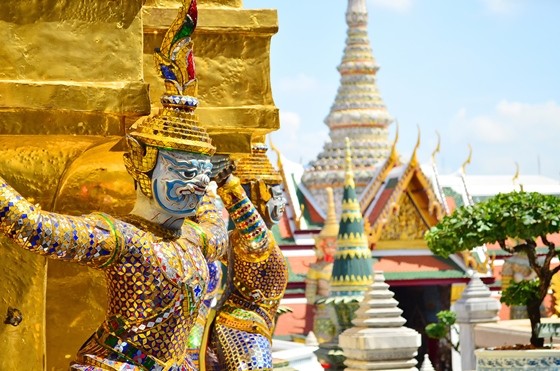 When in Bangkok on a Saturday, don't miss visiting Chatuchak, almost an hour of drive from the city center. It's a bit of time added to travelers but the shopping discounts that are offered in this huge plaza (that's only open during Saturdays) make up for the long drive. Eat in the cafeteria amidst the center of the bargain shops, and you'll definitely taste the most authentic Thai dishes you'll have in your life. But if you've missed this, shopping in Bangkok would again be as fun at MBK, Paragon or the night markets that might be open from time to time.
Aside from the nightlife and city vibe, Thailand offers travelers the chance to relax at its famous beaches in Phuket, Koh Samui and Pattaya. With only an hour away, via domestic flight, from Bangkok, these out-of-town venues attract a number of local and international tourists who look for adventures, remarkable sights and relaxing beach experience.
10. MUSCAT, OMAN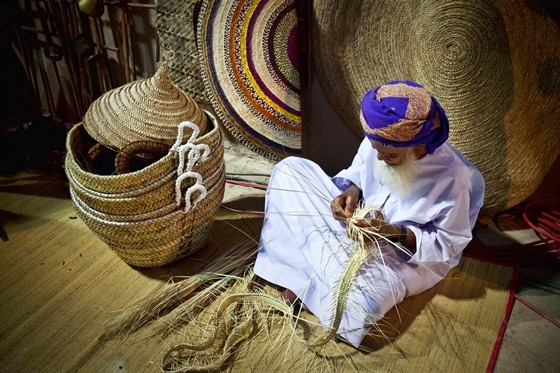 Coming from the UAE, the most reasonable destination may it be for a quick getaway or budget concern is Muscat. The option to drive (for approximately four hours) is indeed a cut from the cost of flying via air. Moreover, two days would be enough to roam around the city hence keeping you away from filing leave of absence.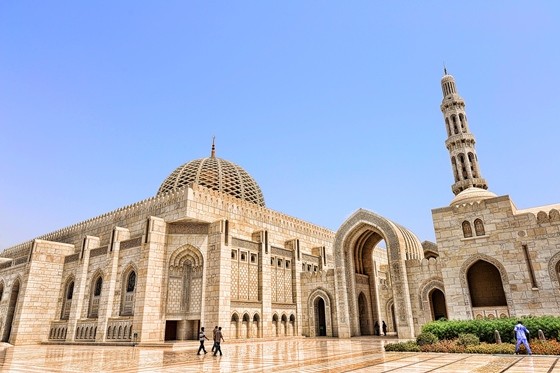 Muscat is a breath of fresh air from Dubai's city skyline. Its view of Hajjar mountains greet the travelers of a promise of a different Gulf experience. And while in Muscat, don't miss to visit the Sultan Qaboos Grand Mosque that showcase traditional Arab architecture with its library of more than 20,000 information sources. Go back to the Gulf's glorious past of Oman by visting Nizwa Fort, Bahla Fort, Rustaq Fort, Nakhal Fort, Hazam Castle, Gibreen Castle where they date back before Islam era.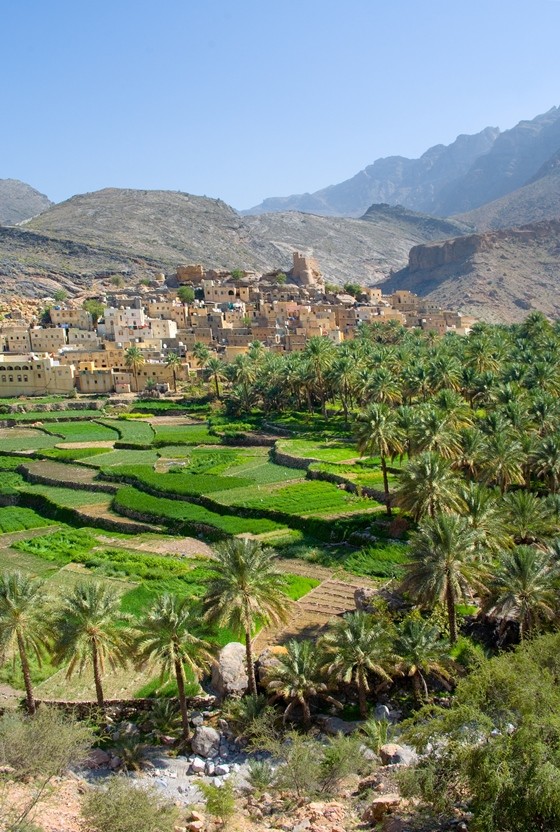 Also make sure to have your picture taken by the corniche, old souk and Royal Opera House Muscat that is located in Shatti Al-Qurm district.
Plan Ahead
Airline tickets during summer are usually higher due to the increase of outbound travel from the UAE. So, this may have been told a thousand times but, nonetheless, be reminded that the best way to save money in your travels is to plan ahead. Decide where to go, plan your trip, book your flight and hotel ahead (even months away from your trip), secure visa or documents required, and enjoy an organized and wallet-friendly travel.