WLAH Artist Spotlight (We Left as Humans)
Band
Band Members
David Ojeda [guitars], Mikkoy Tampil [guitars], Cromwell Ojeda [guitars], Mac Casimiro [bass], Axzell Florida [drums]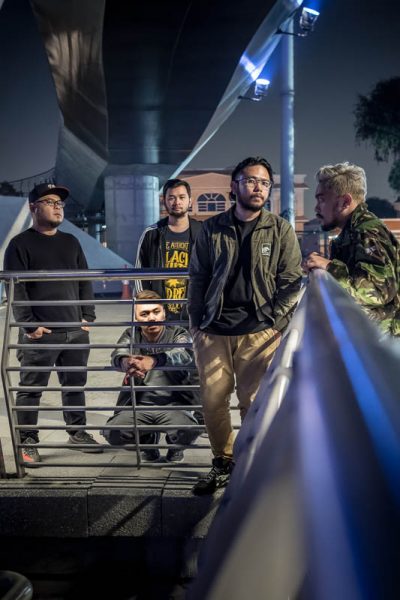 Our Art
Music has always been a huge part of our lives. We can't really see ourselves not doing anything musically. For us, music is the purest form of connection you can make with other people. It is the language of the soul. It inspires us to be better human beings. It is also the medium that we use to inspire others. We all started playing music at an early age. Listening to our parents' records and being inspired by playing live music. Watching a lot of our favorite band concerts on VHS tapes to playing on a band with your high school friends.
Our Process
It is very special with this band. Mikkoy, David and I, Cromwell – we are the main song writers of this band and it's really all just about who comes up with a melody first. Once the melody has been finalized it sort of automatically drives us to a direction were we already know where to play our parts in that song. It's something magical, as we don't even need to spend a lot of time to create a song. We just let our instincts and emotions drive us. That's why you'll get a different vibe with track.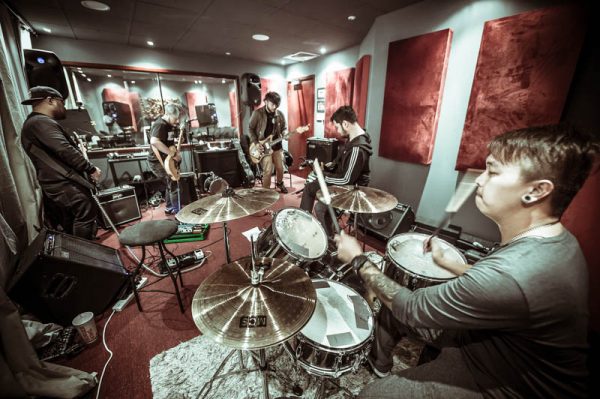 I think that what makes our music original. We try to bend the emotion of each song. It's like telling a story. Once the melody parts of the guitar are done, we will then go to our bassist James and drummer Axell to create the back bone of the song. This is where we decide the tempo and how heavy we want the parts to be.
WLAH Artist Spotlight
Our Identity
As to how we identify ourselves as a group of musicians, Cholo Juan, an artist friend of ours, really said it best:
"From reality to the innermost of our consciousness. We traveled through time and space. Just like an exploding nebula, the sounds shooting, twirling, forming into words. Sounds become words, words become neurons. Pulsating, transmitted in different parts of our brains and all throughout the body. Leaving an ultimate sensation track after track. We are a vessel traveling into the vastness of universe, hearing every heartbeat of the stars. We left reality, realizing our existence. We left time and space, staying in our consciousness, We Left As Humans."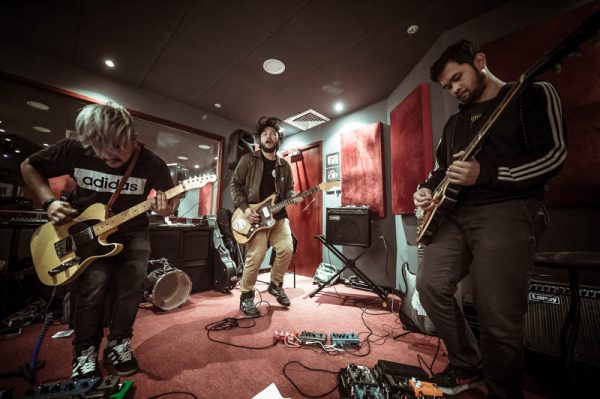 I guess it's the emotional connection we make with people that makes this band special. "Transforming the venue into a drive of ethereal nostalgia," as what our friend Viztoni from the band Verdad said. We play post rock, math rock, ambient music, but we have lots of influences, as we've been exposed to different type of musical genres while growing up. We've only played 4 gigs including our most recent album launch at Zephyr Sports Bar. That's probably one of the most fun gigs that we've ever had, as we had all our friends supporting the show. We also sold out our album and we are really grateful for the feedback we've been getting.
WLAH Artist Spotlight
Moving forward…
We're currently writing new songs for the next album. We have so many music on the pipeline that we can't wait to share with everyone. I'm also on the process of writing the script for the comic book were releasing. The 6 songs on the album represents 6 chapters of a comic book series. We are also working with a local based film director on shooting the series of the music videos.
Our advice to our fellow artists
Just keep on playing and don't be afraid to experiment. Be honest with yourself, and most of all, have fun while doing it.