Our love of food, among other things, is partly what makes us Filipino. Check out these great restaurants Pinoys can't get enough of:
OFF THE HOOK: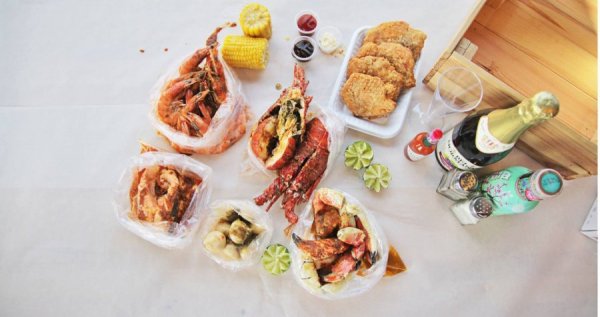 Craving for seafood?  Head on out to Off the Hook which specializes in seafood boils done Louisiana style and served with their unique sauce selections, which include OTH Special, Lemon Pepper, Garlic Butter, Olive and Herbs, Curry and Chili.  OTH takes pride in preparing sumptuous meals in their most natural form possible – "real" seafood, minimally processed, and handled.  Everything on the menu is reasonable priced, making OTH a real value leader in the seafood restaurant arena. Their selection of fresh catch include lobsters, crab, mussels, shrimps, salmon, king fish, sea bass, crab claw, king fish and squid, with half a kilo price starting at AED 39 for 1/2kg.  There are also value-for-money group packages starting from AED69.
Branches: Abu Dhabi – beside ADNOC Petrol Station, Mariam Al Muhairi Building, Airport Road, Al Karamah.  Dubai: G5 Centurion Star Building, Port Saeed, Deira, near Day to Day and DCC Metro.
Website          : www.othrestaurant.com
Facebook       : @offthehook.ae
Instagram       : @offthehook.ae
MAX'S: The house that fried chicken built. Max's is still among the favorite restaurants of Pinoys, serving authentic Filipino dishes together with seasonal specials and of course, its famous Fried Chicken!
LITTLE MANILA: Get a vibrant slice of back home from Little Manila. As you're treated with delightful comfort food, you're brought back to the Philippines with the restaurant's unmistakably Pinoy interiors.
DAMPA SEAFOOD GRILL: Great food, friendly staff, and an inviting atmosphere. Dampa's locally-celebrated seafood and their sociable staff that welcomes everyone with a smile makes this restaurant a prominent choice among Filipinos.
CUISINERO UNO: Filipino-owned, Cuisinero Uno has been carving out a unique name for themselves in the UAE food scene with their original urban tapas concoctions that pique the interests of foodies around the Emirates.
CHOWKING: Whilst we love our Filipino food, most OG Pinoys who came to the UAE when Chowking was just starting out have a special place for the restaurant's dishes.

Come on over for the Philippines' favorite comfort food!  You can't go wrong with Tapa King's rice meal offerings anytime of the day – a great alternative to the typical hamburgers, hotdogs and pizzas.  Tapa King offers tapsilog standards like Tapa King (house special), Tapa Queen (sweet and spicy) to Tapa Prince (sweet), apart from other sinangag and egg options like fried bangus,  grilled chicken, danggit, tuyo and etc.  You can also have bulalo, kare-kare, sinigang and other Pinoy faves that remind you of home-cooked meals.  Finish up with a sweet ending of halu-halo, mais con hielo, or even leche flan to complete that meal.
Branches in Dubai: Al Ghurair Centre , Burjuman and at Shindagha City Center
Tel: +971 4 576700, +971 4 2943930, +971 4 3578847
MISS WANG: Miss Wang offers the total package. The amazing food & drink options coupled with live music and their hip underground ambience is an opportunity partygoers can't pass up.
MR. MIYAGI'S: Filipinos love coming here for two reasons. Their awesome Asian street-food inspired cuisine, and their super instagrammable urban interior décor make for a fun blog-worthy experience with friends.
JOLLIBEE: The Philippine's resident cheerful fast-food chain Jollibee has not only made Pinoys all over queue up for their unique take on Filipino favorites, it's even brought joy to figures like Anthony Bourdain and Justin Trudeau.
ULING AT PARILYA: Come to Uling At Parilya for the ultimate quirky Filipino street food experience. No muss, no fuss, just good food and good company.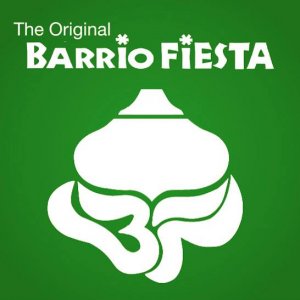 True to its name, Barrio Fiesta is the ideal location to celebrate the legacy of Filipino cuisine. Founded as a cozy, mother's kitchen over 50 years ago, it is recognized as the No.1 traditional family restaurant in Philippines and around the globe.  Here in the UAE, Barrio Fiesta is a magnet for Filipinos seeking the dishes their mothers and grandmother used to make back home.  The restaurant has been serving traditional dishes for over a decade. Though taste is always subjective, when it comes to classic Filipino cuisine, most agree that nobody does it better than Barrio Fiesta. The restaurant has a lavish buffet starting from AED 29 and Boodle Fiesta for 2 at AED 69 and also accommodates bookings for parties and special events.
Branches in Dubai: Bur Juman and in Ramada Deira.
Tel: +971 4 359 4158, +971 4 2740444
LAMESA: Lamesa is a great venue to indulge in both food and friends. An affordable buffet spot that offers Pan-Asian cuisines, brunch here will have you come back for more.
ITADAKI: Craving some Japanese food? From their sushi platters to their ramen bowls, dishes at Itadaki never disappoint in satisfying our desires for delectable Asian cuisine.
WOKYO: One of Dubai's best kept secrets, Wokyo's quaint yet inviting setting and hearty noodle dishes that burst with Pan-Asian flavor make it one of the hottest hangout spots in Dubai.
_______________________________________________________________________________________
Illustrado 100 was made possible by sponsors: Giordano, Liali Jewellery, Mitsubishi UAE- Al Habtoor Motors, Michael Cinco Couture, Mapúa Institute of Technology, Centro – Amwaj Rotana Hotel , Max's Restaurant Middle East and GVER – Your Friendly MarketPlace for Sharing
Co-Sponsors: Herschel Supply Co., Rove Hotels, The Medical City – Dubai , Filipino Institute UAE, MPQ Tourism, JAMES Travel and Tours Dubai, Off the Hook Seafood Restaurant, The Original Barrio Fiesta Restaurant – Dubai and Tapa King UAE.
Read more Illustrado 100 on www.illustradolife.com