100 Most Influential Filipinos in the Gulf 2017: Attorney. Barney Almazar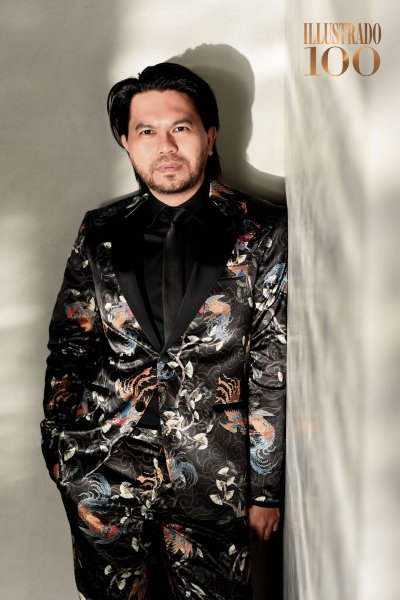 Guiding a roster of wealthy clientele in their commercial ventures within the Oil and Gas sector in the Middle-East, coupled with championing Filipino influence through his endeavors, Atty. Barney Almazar is not only one of the most successful young Filipino lawyers of his time, but also a leading proponent for OFW's in the region.
Barney's numerous accolades over the years, too many to mention, include being commended by the Philippine Senate for protecting the interests of more than three million overseas Filipinos in the Gulf.  In 2017, Thomson Reuters listed him as part of its 'Forty Under Forty,' (forty outstanding legal professionals in Asia who are under the age of forty), for heading projects in the Middle East with a total of US$89 million in investment deals.
Amidst his commercial undertakings, Barney's service to the local Filipino community providing counsel, legal aid sessions, not mention authoring two books and providing an information portal giving access to critical legal information, is very significant. Wanting all Pinoys to excel in their chosen fields, Barney says: "We are great people with a vibrant youth and democracy destined to take part in world affairs. Through faith and self-confidence, Overseas Filipinos can eventually lead the success of our country."
With a strong desire to see the Philippines exceed in the global market, Barney hopes that countries would one day appreciate the Philippines, and invest in the motherland. Barney elaborates: "My hope is for the establishment of a strong economy that will last for generations so that working abroad will be a choice rather than a necessity."
Photography by: Jef Anog
Illustrado 100 was made possible by sponsors: Giordano, Liali Jewellery, Mitsubishi UAE- Al Habtoor Motors, Michael Cinco Couture, Mapúa Institute of Technology, Centro – Amwaj Rotana Hotel , Max's Restaurant Middle East and GVER – Your Friendly MarketPlace for Sharing
Co-Sponsors: Herschel Supply Co., Rove Hotels, The Medical City – Dubai , Filipino Institute UAE, MPQ Tourism, JAMES Travel and Tours Dubai, Off the Hook Seafood Restaurant, The Original Barrio Fiesta Restaurant – Dubai and Tapa King UAE.
Most Influential Filipinos in the Gulf 2016: Atty. Barney Almazar – Trailblazer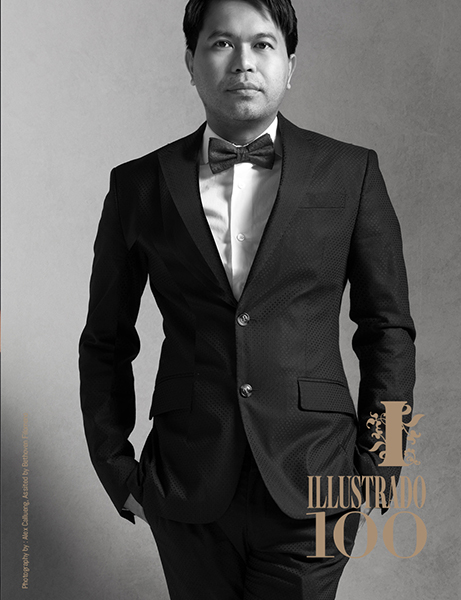 Atty. Barney wasn't just handed the monicker, "The People's Lawyer." He earned it through years of relentless diligence, perseverance, and commitment to providing free counsel to those who may not be able to afford world-class legal advice. He is an attorney who doesn't just win cases – he wins hearts.
Once named Young Lawyer of The Year by the Asian Legal Business Philippines, Barney specializes in International Business and European Union Law, advising high net worth individuals – majority of whom are Europeans from the Middle East Oil and Gas sector – in investing and establishing business in the Philippines, with an aggregate value amounting to USD 27 million in 2016. But despite his success in the business sphere, Atty. Barney still finds time to lead numerous initiatives that help improve the lives of the Filipino expats in the UAE. This year, he distributed interactive digital kiosks at RTA bus stops in Dubai and at the Philippine Consulate to help Filipinos get up to speed with UAE laws. As he continues to conduct free legal aid clinics at the Consulate and at the Embassy, he updates his well-received first book, The Essential OFW Guide to the UAE. He also currently functions as the Corporate Secretary of the Philippine Business Council in the UAE.
Of the legacy he wishes to impart to his fellow kabayans abroad, Atty. Barney says: "My mission objective is for the Filipino community to have a better understanding of the laws. I want them to stand proudly as they own and celebrate their heritage. I want them to chase the dream they are dreaming and return home as better people to their families in the Philippines, with a business that can support them and their families."
Photo by Alex Callueng; Photography Assistant – Bethoven Filomeno Special thanks to – Giordano, Nikon, Liali Jewellery, Lulu, Mitsubishi and Western Union.
Most Influential Filipinos in the Gulf 2015: Barney Almazar, Esq. – The People's Lawyer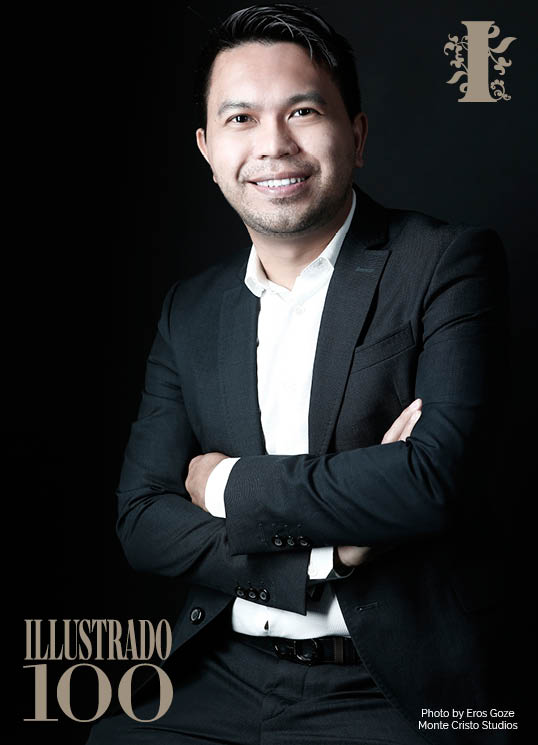 Above and beyond his capacity as a law practitioner, Barney Almazar has become a bit of a superhero figure in the UAE Filipino community – and rightfully so. He collaborates with the Philippine Consulate to provide free legal advice to kabayans regarding debt management. He regularly conducts seminars that cover hotbed issues such as labour policies, financial management, entrepreneurship, and immigration and family laws. And just recently, he has authored the first and only legal guidebook dedicated to the Filipino community.
"I believe that information is the key to keep Filipinos away from trouble. I authored The Essential OFW Guide to UAE to give the OFW's what they need to know to reach their dreams and make it big in the Emirates," Barney says.  "I have also written similar guidebooks for KSA and Qatar. Within the year, we are launching my 4th book, Paano Yayaman ang OFW sa Middle East. This is for distribution in KSA, UAE, Bahrain, Qatar, Lebanon, Jordan, Kuwait and Oman."
One of Barney's most memorable and well-received projects was his financial literacy awareness campaign. "60% of the cases I oversaw were debt-related," he says. "It is a sad reality that the majority of the OFW's do not understand the real cost of credit card financing. To get the people aware and reexamine their spending behaviour, I use catchphrases they can easily relate with: Kahit walang ipon, basta may iPhone; Kahit walang pera sa wallet, basta may tablet at gadget."
Barney represented the Middle East Network of three million Filipinos in the 3rd Global Summit of Filipinos in Diaspora – a feat that he considers as his greatest achievement. He is a director at the Commercial Department of Gulf Law in the Middle East, Philippines and United Kingdom. A lifetime member of the Philippine Bar, he holds a UAE legal consultancy license, as well as Juris Doctor and MBA dual degrees on International Business and European Union Law from the University of London.