100 Most Influential Filipinos in the Gulf: Attorney. Barney Almazar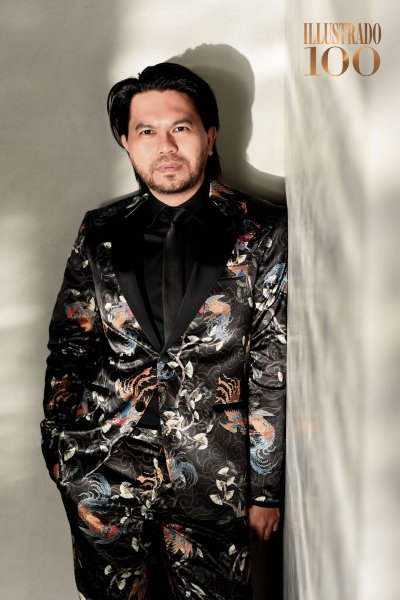 Guiding a roster of wealthy clientele in their commercial ventures within the Oil and Gas sector in the Middle-East, coupled with championing Filipino influence through his endeavors, Atty. Barney Almazar is not only one of the most successful young Filipino lawyers of his time, but also a leading proponent for OFW's in the region.
Barney's numerous accolades over the years, too many to mention, include being commended by the Philippine Senate for protecting the interests of more than three million overseas Filipinos in the Gulf.  In 2017, Thomson Reuters listed him as part of its 'Forty Under Forty,' (forty outstanding legal professionals in Asia who are under the age of forty), for heading projects in the Middle East with a total of US$89 million in investment deals.
Amidst his commercial undertakings, Barney's service to the local Filipino community providing counsel, legal aid sessions, not mention authoring two books and providing an information portal giving access to critical legal information, is very significant. Wanting all Pinoys to excel in their chosen fields, Barney says: "We are great people with a vibrant youth and democracy destined to take part in world affairs. Through faith and self-confidence, Overseas Filipinos can eventually lead the success of our country."
With a strong desire to see the Philippines exceed in the global market, Barney hopes that countries would one day appreciate the Philippines, and invest in the motherland. Barney elaborates: "My hope is for the establishment of a strong economy that will last for generations so that working abroad will be a choice rather than a necessity."
Photography by: Jef Anog
Illustrado 100 was made possible by sponsors: Giordano, Liali Jewellery, Mitsubishi UAE- Al Habtoor Motors, Michael Cinco Couture, Mapúa Institute of Technology, Centro – Amwaj Rotana Hotel , Max's Restaurant Middle East and GVER – Your Friendly MarketPlace for Sharing
Co-Sponsors: Herschel Supply Co., Rove Hotels, The Medical City – Dubai , Filipino Institute UAE, MPQ Tourism, JAMES Travel and Tours Dubai, Off the Hook Seafood Restaurant, The Original Barrio Fiesta Restaurant – Dubai and Tapa King UAE.
Read more Illustrado 100 on www.illustradolife.com