Alex Callueng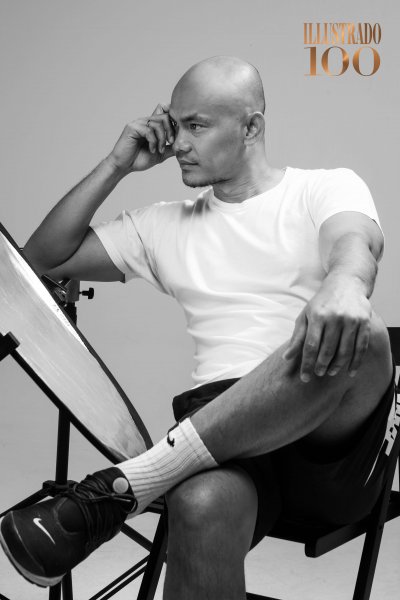 For the sometimes enigmatic, but mostly wacky Alex Callueng, photography, he says, is just "an itch that needed to be scratched." Alex left the corporate world to transition strongly into professional fashion photography in recent years. While it does seem like a popular career aspiration, not many have achieved the level of success that Alex has.
Now several years into his career, Alex's reputation has earned him many features from some of the best glossies including Vogue Arabia, Harper's Bazaar Middle East, Grazia Middle East, and L'Officiel Middle East.
When not taking photos, he pursues new creative ideas and motivations, now expanding into new mediums such as video.
Alex's voices his secret to staying in demand: "Don't be onion-skinned. In this type of industry, you need to be able to stand up for your aesthetics, while staying open to constructive critiques."
Jef Anog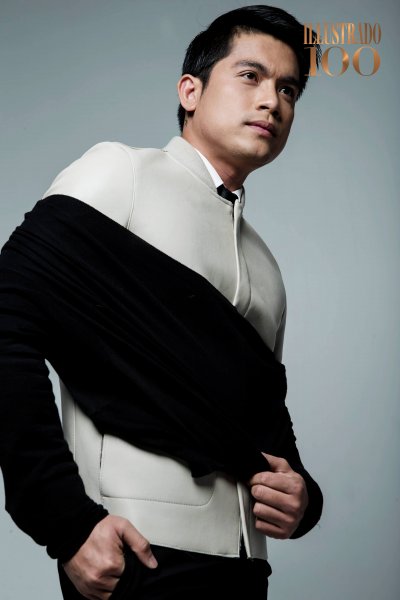 Jef Anog's background in theatre, poetry, and art has given him a sincere appreciation for the dramatic and beautiful. Starting off in Dubai as an accountant in 2010, it was only by chance that he encountered the many opportunities that helped him grow into the accomplished photographer we know today.
Jef's most notable projects to date include shooting fashion editorials for Michael Cinco, Ezra Santos, Amato, and Mona Al Mansouri, as well covers for Eluxe Magazine – Paris, and Zahrat Al Khaleej. His works were even honored at an exhibit at the Philippine Consulate in Dubai. To those seeking to thrive, Jef expresses: "A great photographer needs to be positive, creative and passionate. As artists in the industry, we need to be consistent in having these characteristics."
Now an entrepreneur, having gone independent of talent agencies and opening his own free zone company, his transition from numbers to the creative field he so loves, has gone full circle.  Jef says: "My passion is my work, and my work is my passion. Every photo I produce is a mix of poetry, light, drama, and artistry that is excellently fashioned to tell a unique story."
Rozen Antonio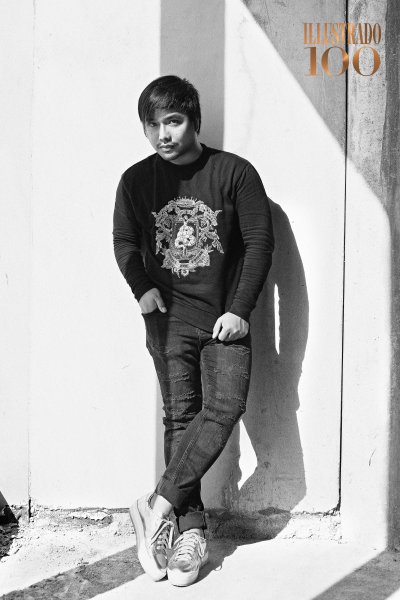 Though often perceived as shy or soft-spoken, Rozen Antonio's bold eye for beauty and stunning imagery speaks volumes. A go to photographer for highly revered designers Michael Cinco and Furne One, He is eminent for his ability to transform the simplest of things into the most captivating pieces of art.
Apart from photography, Rozen runs his own company – Houz of Zen – where his team specializes in boutique event management and photography for both fashion and beauty projects. He's worked alongside publications like Velvet, Ohlala, and the Art of Living, not to mention the brands Himalaya, Coca Cola, Lords, and United Colors of Benetton.
With the evolution and access to modern technology, Dubai's scene of artists is quickly becoming saturated. While it's easy to get demotivated, Rozen takes on the challenge as an opportunity. "I persist, persevere and endure. There will always be rejection.  But I never let rejection keep me down."
Photography by: Alex Callueng
Illustrado 100 was made possible by sponsors: Giordano, Liali Jewellery, Mitsubishi UAE- Al Habtoor Motors, Michael Cinco Couture, Mapúa Institute of Technology, Centro – Amwaj Rotana Hotel , Max's Restaurant Middle East and GVER – Your Friendly MarketPlace for Sharing
Co-Sponsors: Herschel Supply Co., Rove Hotels, The Medical City – Dubai , Filipino Institute UAE, MPQ Tourism, JAMES Travel and Tours Dubai, Off the Hook Seafood Restaurant, The Original Barrio Fiesta Restaurant – Dubai and Tapa King UAE.
Read more Illustrado 100 on www.illustradolife.com