100 Most Influential Filipinos in the Gulf: Feme Connect Directory – Social Entrepreneurs
Business ventures nowadays are born not only for profit and passion but also to benefit various humanitarian and environmental causes. Here two social enterprises which aim to better Filipinos through their business ventures in the UAE.
Feme Connect Directory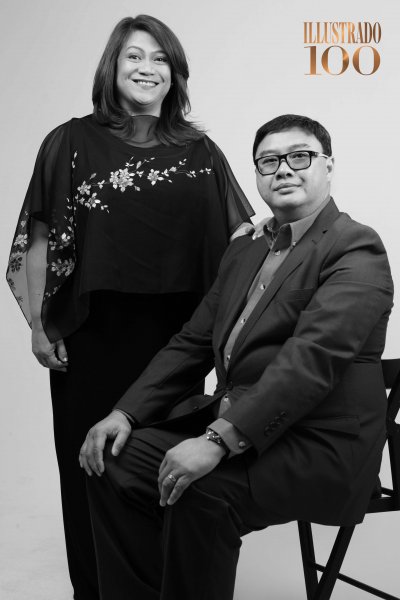 Prominent husband and wife team of Art Los Banos and Rachel Salinel Los Banos provide help not just to distressed workers in Dubai, but also to impoverished schoolchildren in the Philippines. This, they do, by bringing Filipino entrepreneurs and professionals in Dubai together through the first FEME (Filipino Excellence in the Middle East) Connect Directory, as well as it's off-shoot project FEME Forum.
"One of our objectives is to connect Filipino entrepreneurs and professionals with one another to create a network of competencies, talents, and skills, and we achieve this through the FEME Forums" says Art Los Banos. He shares that last year, FEME's forum has seen companies coming together to talk about potential collaboration for mutual business gains.   He adds that during the forum, the group as was also able to turnover PAL airtickets to the Philippine Consulate General and to the Philippine Overseas Labor Office (POLO) to be used for the repatriation of distressed OFWs.
In the future, Art and Rachel plan to have a social media presence by highlighting entrepreneurs and multi-awarded professionals. "We will launch this project in the first quarter of 2018," says Art. "We also want to host the 3rd FEME Forum in Abu Dhabi as there are many successful and driven entrepreneurs and professionals."
"We hope that more Filipino professionals and entrepreneurs support the advocacy of FEME Connect as this directory will provide them contact numbers of like-minded individuals specifically professionals in various industries," says Rachel Los Banos.
_________________________________________________________________________________________
Photography by: Alex Callueng
Illustrado 100 was made possible by sponsors: Giordano, Liali Jewellery, Mitsubishi UAE- Al Habtoor Motors, Michael Cinco Couture, Mapúa Institute of Technology, Centro – Amwaj Rotana Hotel , Max's Restaurant Middle East and GVER – Your Friendly MarketPlace for Sharing
Co-Sponsors: Herschel Supply Co., Rove Hotels, The Medical City – Dubai , Filipino Institute UAE, MPQ Tourism, JAMES Travel and Tours Dubai, Off the Hook Seafood Restaurant, The Original Barrio Fiesta Restaurant – Dubai and Tapa King UAE.
Read more Illustrado 100 on www.illustradolife.com