100 Most Influential Filipinos in the Gulf: Tag 91.1 and Pinoy Arabia FM – Radio Personalities
It is not easy to live and work in a different country, as you often end up feeling lonely and isolated.  There are those people, however, that bring smiles to your faces. You may not see them, or know their real names, but these are the familiar voices who uplift the Filipino spirit.
The TAG Team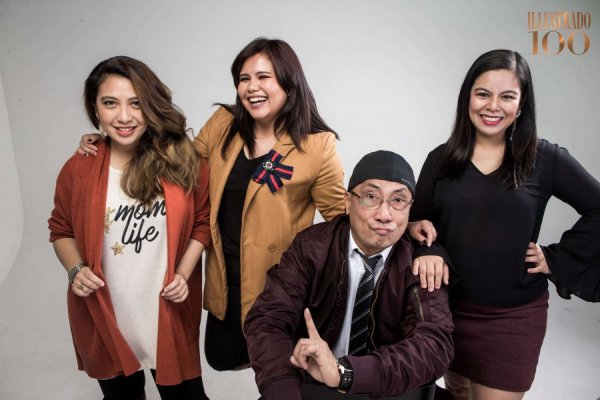 Louie Da Costa, Bluebird, Chikay and Maria Maldita are the A-team behind Tag Radio, the first award-winning multi-platform Filipino radio station in the UAE.
Updating and uplifting the community are among many of the things Louie Dacosta does. She was nominated for many awards, and won Best Female presenter in 2014. "Amid the hustle and bustle of Dubai's fast-paced atmosphere, we supply a healthy dose of positivity and good old Filipino humour."
Bluebird a.k.a Lito Echavarria adds, "We also let our kababayans feel that they are not alone in this foreign land.  We help them fight homesickness, and serve as a bridge towards other kababayans in the UAE."
Jonaphine Caraan-Menes a.k.a Maria Maldita loves to cheer people up. "I empower our kababayans by cheering them on after their long day at work. I do my best to show them a lighter side of life so that they can face the next day with a smile."
Criticism is a normal part of being on air. Chickay recalls, "As I got older, I became stronger. Criticisms are something I find constructive and essential to my growth."
Bluebird agrees, "In my line of work I can't avoid criticism. Most of the time, I consider it as a motivation and a self-evaluation also."
Despite life having negatives from time to time, the foursome continue to inspire Filipinos to be the best they can be. Louie says: "Simply put, we're here to highlight the good and remind them to avoid the bad."
Pinoy Arabia FM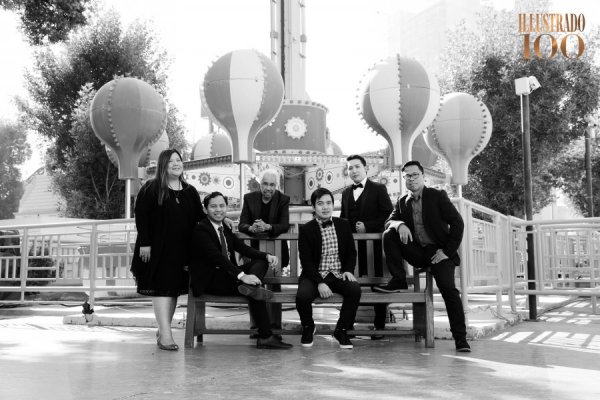 Since its launch on October 2014, Pinoy Arabia FM has generated a sensational following from across the middle east. Its 24-hour hits with regular guests from the Pinoy community provide just the right mix of entertainment and information.
Spearheaded by DJs Ben Garcia, Randy Mendoza and Maxxy Santiago (who founded the radio station), with the help of DJs Darling Dude, Red, Spark and Raymund, Pinoy Arabia FM has, become a reliable source of information and entertainment for many OFW's.
"We are here to entertain, educate, inform bring our thousands of listeners across the globe closer to home," says Ben Garcia. "We believe in contributing something good and something positive to the community."
Randy Mendoza adds, "Looking back, we only had a few listeners, but now, we have thousands. The Philippine Embassy and other Philippine government agencies and have also taken notice. For instance, the Department of Foreign Affairs Overseas Voting Secretariat and COMELEC have made Pinoy Arabia FM as their media partner for the Overseas Voting info campaign. Aside from gaining social relevance, we kept our listeners updated on Philippine and international affairs and not to mention the entertainment that we offer."
With almost four years on the air, Pinoy Arabia FM has indeed provided invaluable service to the Filipino community. "We keep Filipinos well-informed, and for us, that is our way of empowerment," says Maxxy Santiago. "If they are well informed and properly updated then, they can act accordingly in any given situation that may be in their midst."
_______________________________________________________________________________________
Photography by: Alex Callueng
Illustrado 100 was made possible by sponsors: Giordano, Liali Jewellery, Mitsubishi UAE- Al Habtoor Motors, Michael Cinco Couture, Mapúa Institute of Technology, Centro – Amwaj Rotana Hotel , Max's Restaurant Middle East and GVER – Your Friendly MarketPlace for Sharing
Co-Sponsors: Herschel Supply Co., Rove Hotels, The Medical City – Dubai , Filipino Institute UAE, MPQ Tourism, JAMES Travel and Tours Dubai, Off the Hook Seafood Restaurant, The Original Barrio Fiesta Restaurant – Dubai and Tapa King UAE.
Read more Illustrado 100 on www.illustradolife.com