100 Most Influential Filipinos in the Gulf: Brand Champions
Behind some of the most prominent brands in the country and the region are formidable Filipinos who lead in the fields of marketing, communications, public relations and events.  Here they share their branding hopes for the Philippines.
Rosemarie Tacorda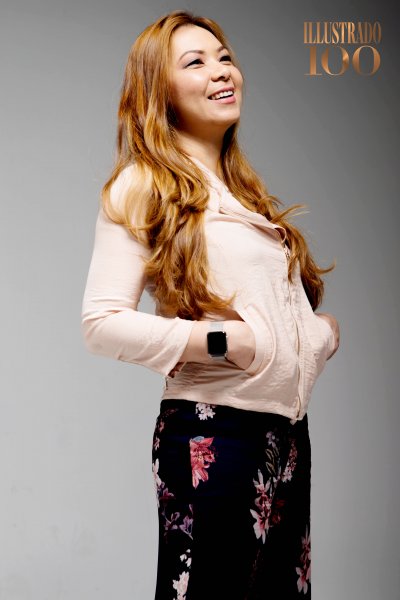 Rosemarie Tacorda has always wanted to create, contribute and collaborate. So being in the world of communications, where she had the privilege of working with some of most prestigious hospitality brands in the region including the Burj Al Arab, the Address Downtown Dubai, Jumeirah Emirates Towers Hotel, Intercon Hotel Group, and now the Palazzo Versace in Dubai where she is Director of Marketing and Communications, is just like being in her natural habitat.  Her work allows her to express her ideas and creativity and bring them to life.
Applying her keen marketing mind, in combination with her hopes of the Philippines and the Filipino people, Rosemarie shares, "I dream that one day, sooner if possible, that we become the greatest country in Asia as we once were."  She adds, "It has to start with our mindset. We have to think quality thoughts. We have to regard ourselves as 'able,' 'capable' 'determined' and not victims of politics or other previous regimes that made the economy worse. As cliché as it sounds, it's true.  The past is the past, and there is nothing we can do about the past. Each one of us can only influence the future. So if we think we can make the Philippines better, we can. It starts with every one of us. Let's make ourselves better individuals. Our collective success will have a ripple effect."
Danelle Ruth Palang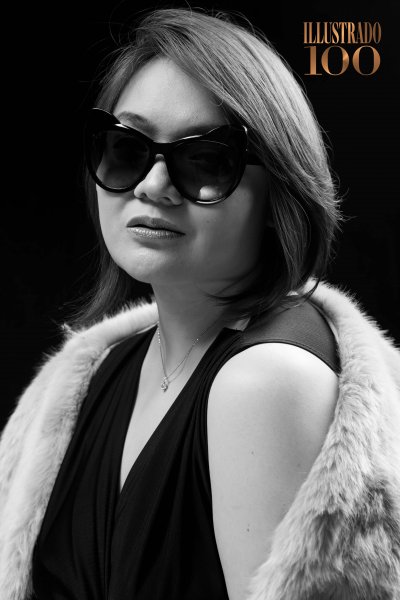 Danelle Ruth Palang has been the driving force of Marketing and Communications for the Dusit Thani Hotel in Dubai for over four years now.  As marcomms director, she is thrilled with the launch of the hotel's newest outlet @ViewbyDusit – a terrace lounge which had guests on waitlist right after its opening.  She says being able to transform a mere parking lot, into another potential Dubai hotspot, has taught her the possibility of creating something great out of nothing.
A very spiritual person, she believes that her success comes from dedication, discernment, charm, and favor from above.   For the Philippines, her dreams are also transcendent.  She shares, "I hope for unity in diversity. Imagine if we just embrace our differences and uplift each other's efforts and ingenuities even just by saying a kind word or giving a nod of support – that brand will outclass any campaigns in the world."
Danelle says that all Filipinos are brand ambassadors of the nation.  "Each one of us is our nation's flag carrier. If we carry ourselves with pride and an unceasing desire to raise the bar; if we think first of what we can give rather than what we can benefit from; if we trust and rely on each other to make a consistently stronger brand, then the possibilities are endless."
Cleo Eleazar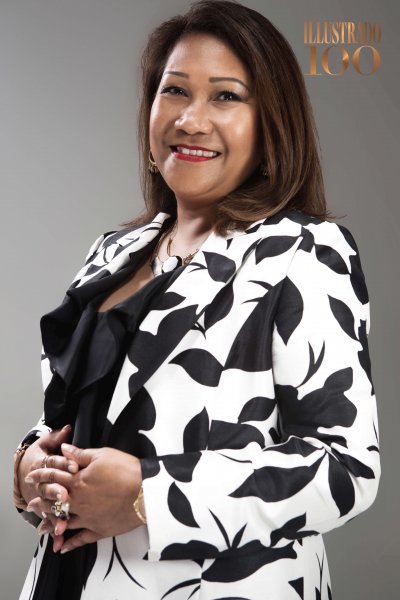 Cleo Eleazar is proud to be a part of one of the most aggressively growing business initiatives in the UAE. As Senior Manager for Public Relations & Events seeing the successful launch in April 2017 of RAK Economic Zone (RAKEZ) – the consolidation of two fast-growing free zones in the emirate has been quite a feat.
Having played a pivotal role in the communications for Ras Al Khaimah Free Trade Zone since 2008, Cleo professes that hard work, resourcefulness; sociability, flexibility, and the ability to face adversity are the elements that allowed her to rise to the top of her game. "I have been beaten to the ground, but I rose because of persistence," she says. "I understand that things don't always go my way, but I keep moving forward by adapting to circumstances."
This vision also applies to her brand of the Philippines. "When we work harder on how we present our country and its people, it's all going to change," she says. "We'll have more tourists and people from all around the world will come to know about the world's treasure that is the Philippines."
Serving the Country: Ian Borromeo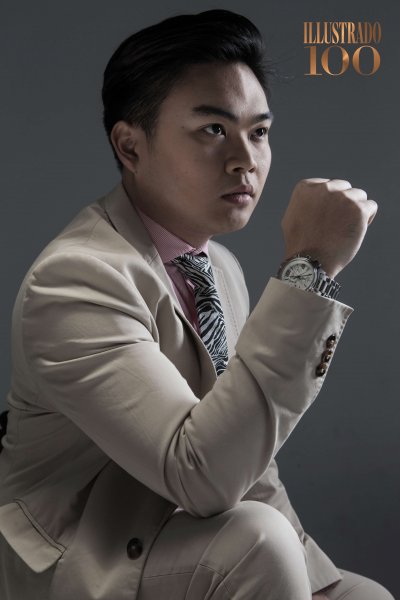 Working with a PR agency that represents the different tourism boards of popular international destinations like the USA, Slovenia, Thailand, Kyoto Japan, and Spain, among a host of others, is a privilege for Ian Borromeo. But what he is most proud of, is being able to handle communications for the Philippine Department of Tourism through AVIAREPS.  "To serve my country, to deliberately remove the negative stereotypes of potential visitors, to show them that the Philippines can be at par with the world's top destinations when it comes to infrastructure, technology, hospitality, science, engineering, history, culture and natural resources is an exhilarating experience," he says.
On his hopes for the motherland, he articulates: "My dream is not only to defy the norm but to rewrite our story. And in that new narrative, we are unaware of crab mentality, and incognizant of self-centeredness. We embrace change and welcome challenges with arms wide open, and we can walk side by side with the first class world."
_______________________________________________________________________________________
Photography by: Alex Callueng
Illustrado 100 was made possible by sponsors: Giordano, Liali Jewellery, Mitsubishi UAE- Al Habtoor Motors, Michael Cinco Couture, Mapúa Institute of Technology, Centro – Amwaj Rotana Hotel , Max's Restaurant Middle East and GVER – Your Friendly MarketPlace for Sharing
Co-Sponsors: Herschel Supply Co., Rove Hotels, The Medical City – Dubai , Filipino Institute UAE, MPQ Tourism, JAMES Travel and Tours Dubai, Off the Hook Seafood Restaurant, The Original Barrio Fiesta Restaurant – Dubai and Tapa King UAE.
Read more Illustrado 100 on www.illustradolife.com