Filipino UAE : It's What I Do
A look at the lives of professional Filipinos in the UAE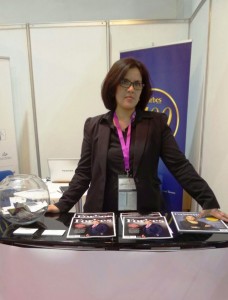 MONA ASPRAH
Event Director
Being a people – person who is patient and a good problem-solver—that's what it takes to be a goodevent organizer. In my line of work, I essentially act as the ambassador for client. I organize events to meet a certain objective such as organizing a conference or team building or to commemorate a life milestone. I like the opportunity that my work gives me to be part of something lasting.
Every day is different, every destination is different and every person you deal with is different, but my experience as an event organizer has taught me that while each new event is different, I can always tell myself, "You've done this before. You can make this happen."
Proposal, contracts and long daily long occupy my day. I am a sociable, enthusiastic, resourceful and organized person. I like to think of myself as someone who has a lot of energy and stamina. I guess that's why I enjoy being involved in arranging things and am always looking forward to attending special occasions and going out.
In this business, it is important to always have a smile on your face, to think of and make each event your own, and put a personal touch when meeting new people. Of course, it goes without saying that I must maintain my appearance and image.
It happened over 20 years ago but I always remember the very first time I met His Highness the late Sheikh Zayed Bin Sultan Al Nahyan and speaking with him alongside Sheikh Issa of Bahrain. Since I started working in the hotel industry, I have catered to the royal family of the UAE on many occasions. It is one of the reasons the UAE has become my second home.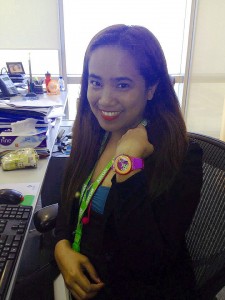 HAZEL VINDA DECENA
Architect
As an architect, I bring over 25 years of experience within the architectural industry both in the Philippines and in the UAE. My market sector experience includes commercial, retail, residential, industrial, leisure and hospitality.
I started my career in the UAE in the late 2003 as an Interior Designer. During my first 2 months in this  company, I was given a task of designing a turn-key project through a design competition. I presented the project single-handedly to the CEO and managers of a very huge realty company (Damac Properties) in the UAE.
My company won the competition,my efforts were recognized and I gained the trust of my superiors.
As a Specification Consultant now, part of my work is to train people on how to create building specifications.
If there's something I do not like about starting a workday, it is driving to work and coming to work late–and not being able to have a cup of coffee! I am fond of greeting my officemates and asking how their day.
During a light and not-so-stressful day, I would just take it easy going through my specification writing, communicating with clients, do some research, and from time to time, looking out the office window to admire the awe-inspiring beauty of the man-made jungle marked by skyscrapers that is Dubai. On a day when something is due, I always make sure that everything is under control and I make it sure that I will meet deadlines because I believe that time discipline is the key to productive work.
My message to my fellow Filipinos is to strike while the iron is hot! Let's all make our stay in the UAE a meaningful one. Though away from our loved ones in the Philippines, let's not forget that we are here because of our love for them. We must be strong for them.
Above all, let the Almighty God guide your life and His mercy will become one's light.