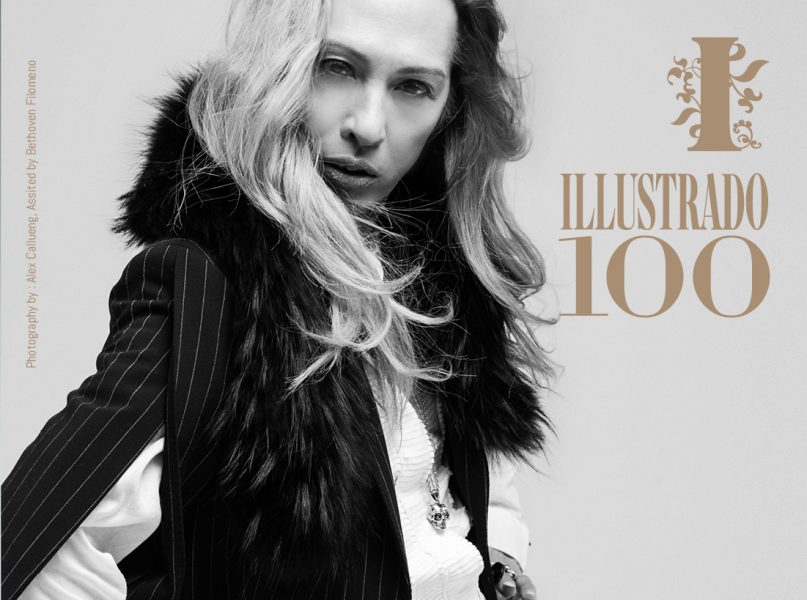 IZHCKA ZETA – Fashion Designer
Photo by Alex Callueng; Photography Assistant – Bethoven Filomeno
Francis Izhcka Zeta has crafted a name for himself as one of the UAE's most sought-after fashion designers. With a skilled eye for intricate and imposing details, his stunning designs enjoy an international clientele, making him a strong sartorial force in the Middle East.
Izhcka attests that the success he has today is the result of constant, unrelenting diligence. He elaborates: "I was a learner. I rarely slept at night without reading and practicing what I read. I asked how to do things. I researched on the trends and what the people in the Gulf desire for their weddings. I went into the tiring but rewarding field of detailed artistry, wherein every nook and corner of the dress has to be taken care of, with no precious stone left unturned, as they say. I realized that when one makes no excuses, then quality shines through in whatever I create."
His former career as Art Director and Creative Designer for select shows on major networks in the Philippines was illustrious enough on its own, but Izhcka reiterates that it pales in comparison to the moment when he was granted the position of Creative Director for the Emirati brand, Jacy Kay Couture: "It was a complete validation of my hard work as a designer. It is a triumph in itself to be able to make one's visions a reality." Of his legacy, he professes: "I would love to be known as somebody who started with only dedication and hard work – someone who was able to hurdle difficulties and attain success despite overwhelming odds. I have nothing against inherited success, but I place more value on achievement that is gained through one's own effort and discipline."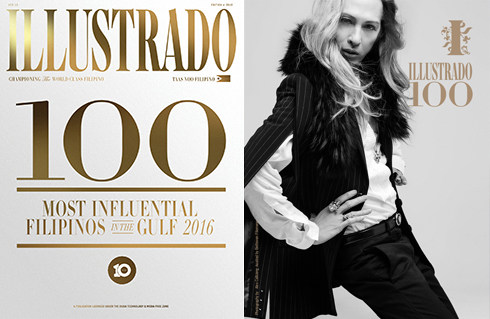 ACKNOWLEDGEMENTS:
Special thanks to Illustrado 100 Most Influential Filipinos in the Gulf 2016 sponsors – Giordano, Nikon, Liali Jewellery, Lulu, Mitsubishi and Western Union.
…………………
Related Post:
Nothing Else but Pure Pinoy Pride
Most Influential Filipinos in the Gulf: Dr. Becky Desiderio – Trailblazer
Illustrado 100 Most Influential Filipinos in The Gulf – Illustrado Magazine