Jayven Tabernilla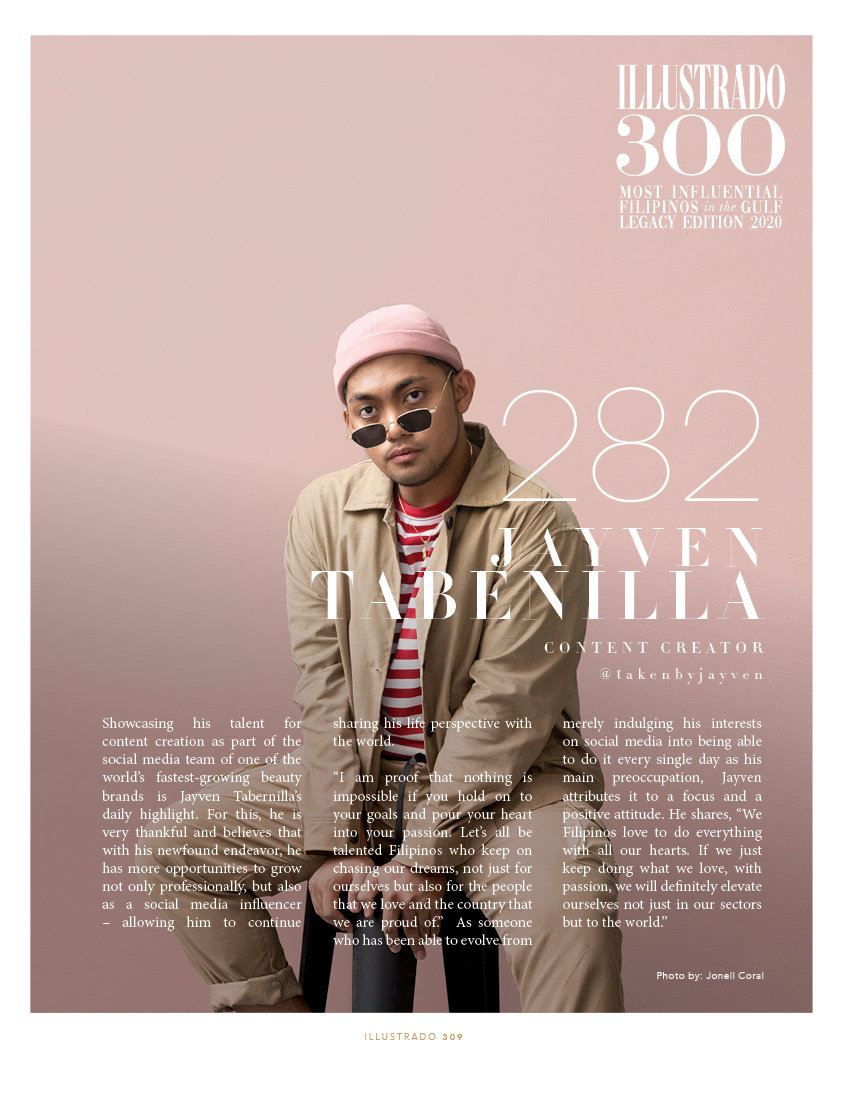 Showcasing his talent in one of the world's fastest-growing beauty brands has always been his daily highlight. Jayven Tabernilla believes that with the challenges coming from his newfound endeavor, he has more opportunity to grow as a social media influencer – allowing him to continue sharing his life perspective with the world.
I am a proof that nothing is impossible if you hold on to your goals and pour your heart into your passion. Let's all be talented Filipinos who keep on chasing their dreams, not just for ourselves but also for the people that we love, and the country that we are proud of."
With such words, he says that Filipinos should not lose hope in reaching for their dreams, and that they would see every "no" as a preparation for a bigger role once they achieve their most awaited "yes".
Illustrado 300 Most Influential Filipinos in the Gulf is Supported by: Kaya Skin Clinic,  Emirates Airline, and Unilever.
Special Thanks to Michael Cinco, Ezra Couture , Giordano, Darcey Flowers, IKON Solutions, Victors Freight, MPQ Tourism, Asia Gulf Companies –La Carne & Filfood, WOL Water
Get a copy of Illustrado 300 Most Influential Filipinos in the Gulf Legacy Edition