Tastemaker: Jeri Wilmott
@my_wild_tribe_
Lifestyle Influencer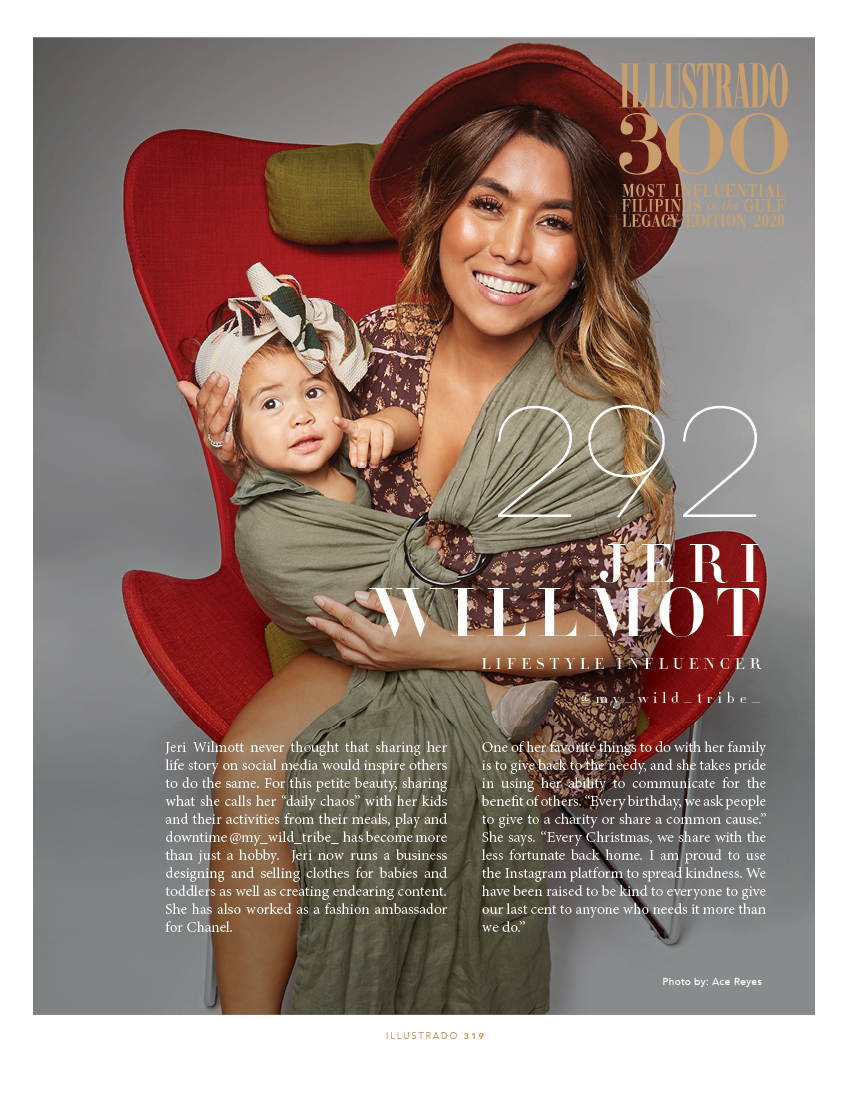 Jeri Wilmott never thought that sharing her life story on social media would inspire others to do the same. For this petite beauty, sharing what she calls her "daily chaos" with her kids and their activities from their meals, play and downtime @my_wild_tribe_  has become more than just a hobby.  Jeri now runs a business designing and selling clothes for babies and toddlers as well as creating endearing content.  She has also worked as a fashion ambassador for Chanel.
One of her favorite things to do with her family is to give back to the needy, and she takes pride in using her ability to communicate for the benefit of others. "Every birthday, we ask people to give to a charity or share a common cause." She says. "Every Christmas, we share with the less fortunate back home. I am proud to use the Instagram platform to spread kindness. We have been raised to be kind to everyone to give our last cent to anyone who needs it more than we do."
Illustrado 300 Most Influential Filipinos in the Gulf is Supported by: Kaya Skin Clinic,  Emirates Airline, and Unilever.
Special Thanks to Michael Cinco, Ezra Couture , Giordano, Darcey Flowers, IKON Solutions, Victors Freight, MPQ Tourism, Asia Gulf Companies –La Carne & Filfood, WOL Water
Get a copy of Illustrado 300 Most Influential Filipinos in the Gulf Legacy Edition