Thoughtleader – Leon Salinel 
Hospitality Professional Environmental Advocate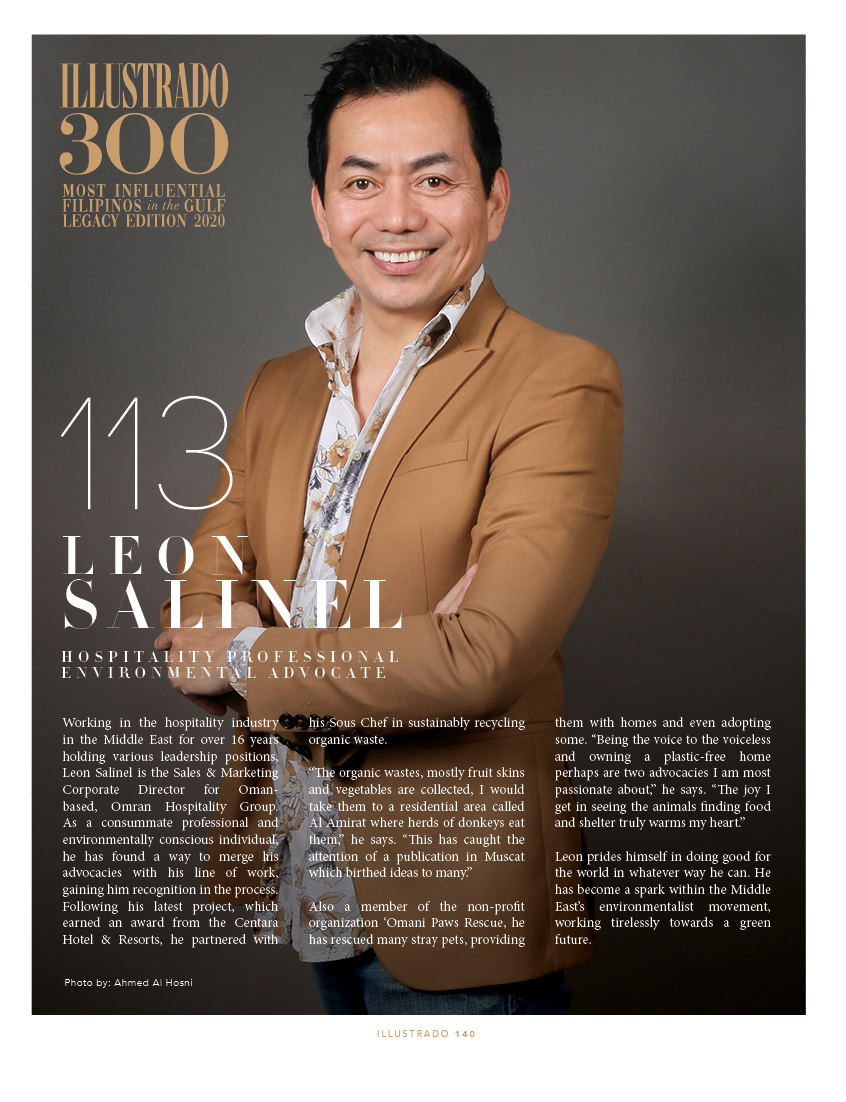 Working in the hospitality industry in the Middle East for over 16 holding various leadership positions, Leon Salinel is the Sales & Marketing Corporate Director for Oman-based, Omran Hospitality Group. As a consummate professional and environmentally conscious individual, he has found a way to merge his advocacies with his line of work, gaining him recognition in the process. Following his latest project, which earned an award from the Centara Hotel & Resorts, he partnered with his Sous Chef in sustainably recycling organic waste.
"The organic wastes, mostly fruit skins and vegetables are collected, I would take them to a residential area called Al Amirat where herds of donkeys eat them," he says. "This has caught the attention of a publication in Muscat which birthed ideas to many."
Also a member of the non-profit organization 'Omani Paws Rescue, he has rescued many stray pets, providing them with homes and even adopting some. "Being the voice to the voiceless and owning a plastic-free home perhaps are two advocacies I am most passionate about," he says. "The joy I get in seeing the animals finding food and shelter truly warms my heart."
Leon prides himself in doing good for the world in whatever way he can. He has become a spark within the Middle East's environmentalist movement, working tirelessly towards a green future.
Illustrado 300 Most Influential Filipinos in the Gulf is Supported by: Kaya Skin Clinic,  Emirates Airline, and Unilever.
Special Thanks to Michael Cinco, Ezra Couture , Giordano, Darcey Flowers, IKON Solutions, Victors Freight, MPQ Tourism, Asia Gulf Companies –La Carne & Filfood, WOL Water
Get a copy of Illustrado 300 Most Influential Filipinos in the Gulf Legacy Edition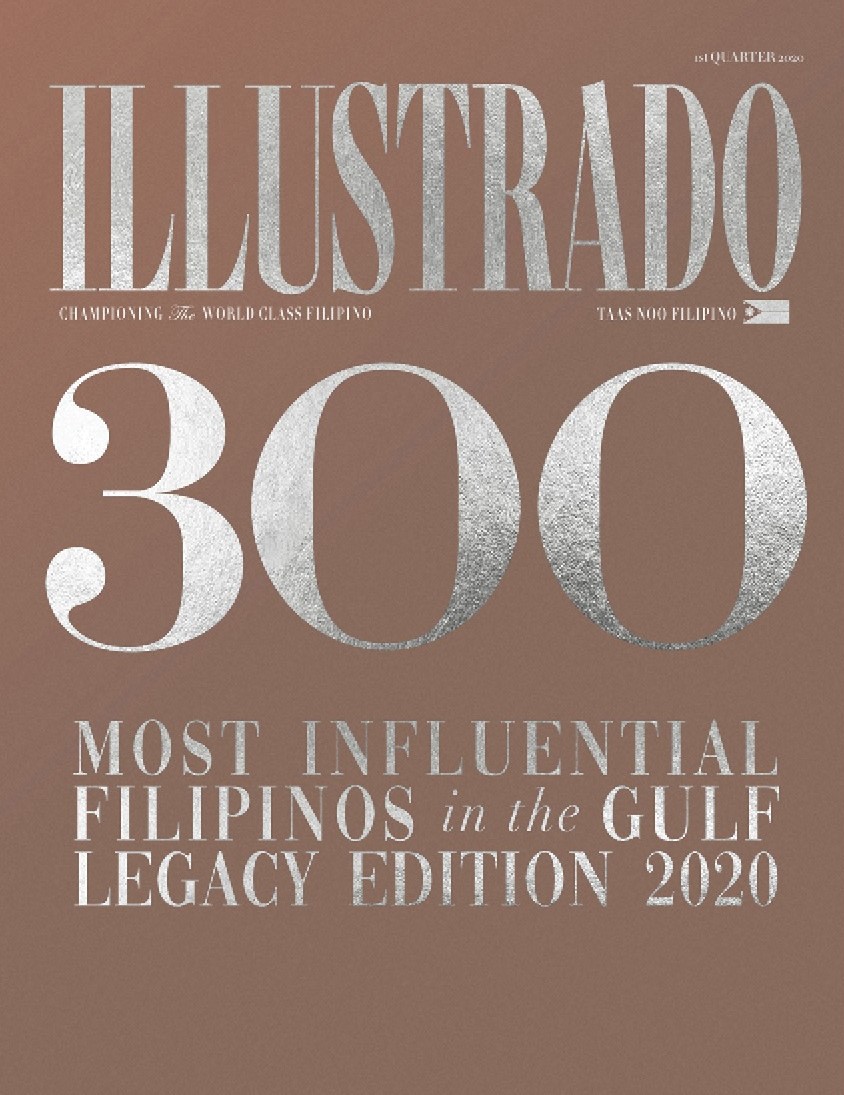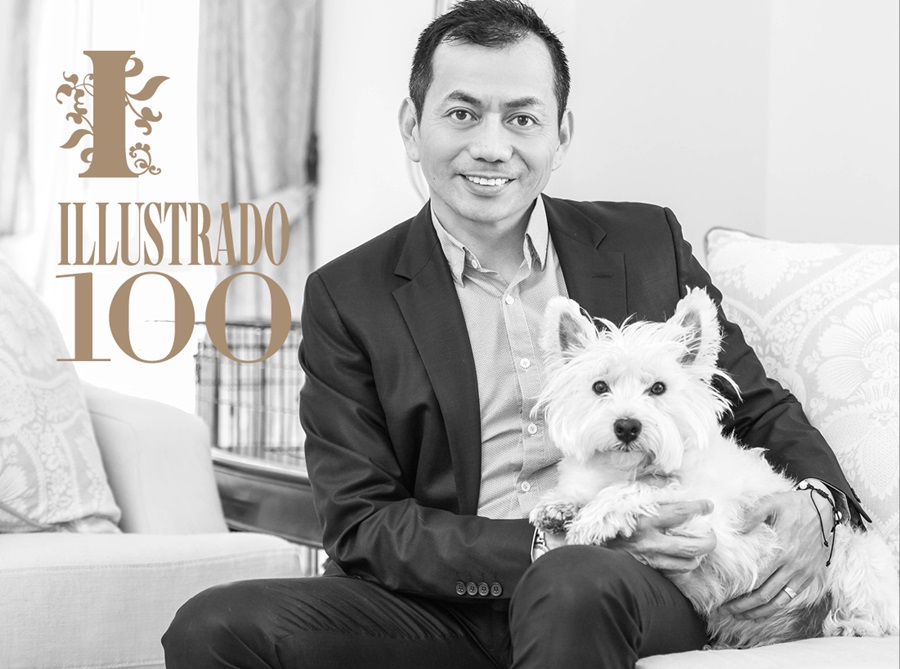 LEON SALINEL
Corporate Director for Sales & Marketing
The hospitality industry in the Middle East is one of the most dynamic in the world. In this highly competitive environment, Leon stands out as a frontrunner. In terms of expertise and workplace excellence, his career record is second to none. As Sales & Marketing Corporate Director for Oman-based, Omran Hospitality Group, Leon manages the company's owned assets which includes Atana Khasab, Atana Musandam, Ras Al Jinz Turtle Reserve, Masira Island Resort, City Hotel Duqm and Al Hoota Cave. Of his successes, Leon says: "As a Filipino in an industry that is predominantly rostered by Caucasians and Arabic speakers, it brings me great pride and joy to see just how far I have managed to advance my career, and in doing so, break the glass ceiling for my fellow Filipinos in the Gulf. To head a 25-strong team of various nationalities and experience is not an easy task – one that I surmount through determination and plain ol' hardwork. What's even better is that through the guidance and training that I provide to my team, I learn a great deal about myself too."
His advice to his fellow Filipinos trying to find greater success in the Middle East: "Believe in yourself and find your passion, your calling and the very reason why you wake up in the morning. Trust in your capacity, your capabilities. Take risks and focus in reaching your goals. Don't lose yourself and continue learning. Never tell yourself it's enough. Be your own worst critique and don't forget that the most important thing in your life is your family. Fight the good fight of the faith."
Special thanks to – Giordano, Nikon, Liali Jewellery, Lulu, Mitsubishi and Western Union.