Niche Modelling Agency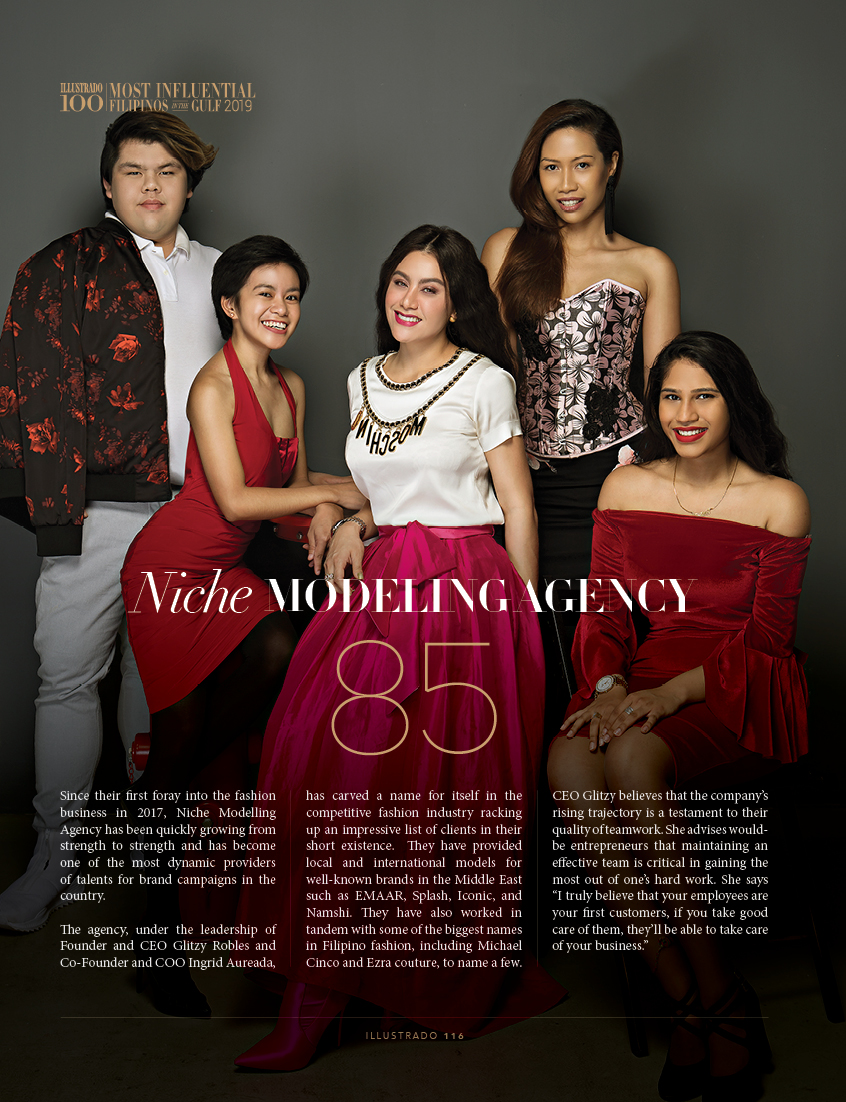 Since their first foray into the fashion business in 2017, Niche Modelling Agency has been quickly growing from strength to strength and has become one of the most dynamic providers of talents for brand campaigns in the country.
The agency, under the leadership of Founder and CEO Glitzy Robles and Co-Founder and COO Ingrid Aureada, has carved a name for itself in the competitive fashion industry racking up an impressive list of clients in their short existence.  They have provided local and international models for well-known brands in the Middle East such as EMAAR, Splash, Iconic, and Namshi. They have also worked in tandem with some of the biggest names in Filipino fashion, including Michael Cinco and Ezra couture, to name a few.
CEO Glitzy believes that the company's rising trajectory is a testament to their quality of teamwork.  She advises would-be entrepreneurs that maintaining an effective team is critical in gaining the most out of one's hard work. She says "I truly believe that your employees are your first customers, if you take good care of them, they'll be able to take care of your business."
……………………….
Special thanks to our sponsors: Emirates Airline, Stars n Bars La Mer, Liali, Instax – Grandstores UAE, Dusit Thani Dubai, Gver – Your Friendly Marketplace for Sharing, Meeting Dancewear , MPQ, CMG, Filbrit, and our partners Rozen Antonio Photography,  Alex Callueng Photography, Jef Anog Photography, and Ethereal Photography.