Tastemaker: Alyssa Nicole
Influencer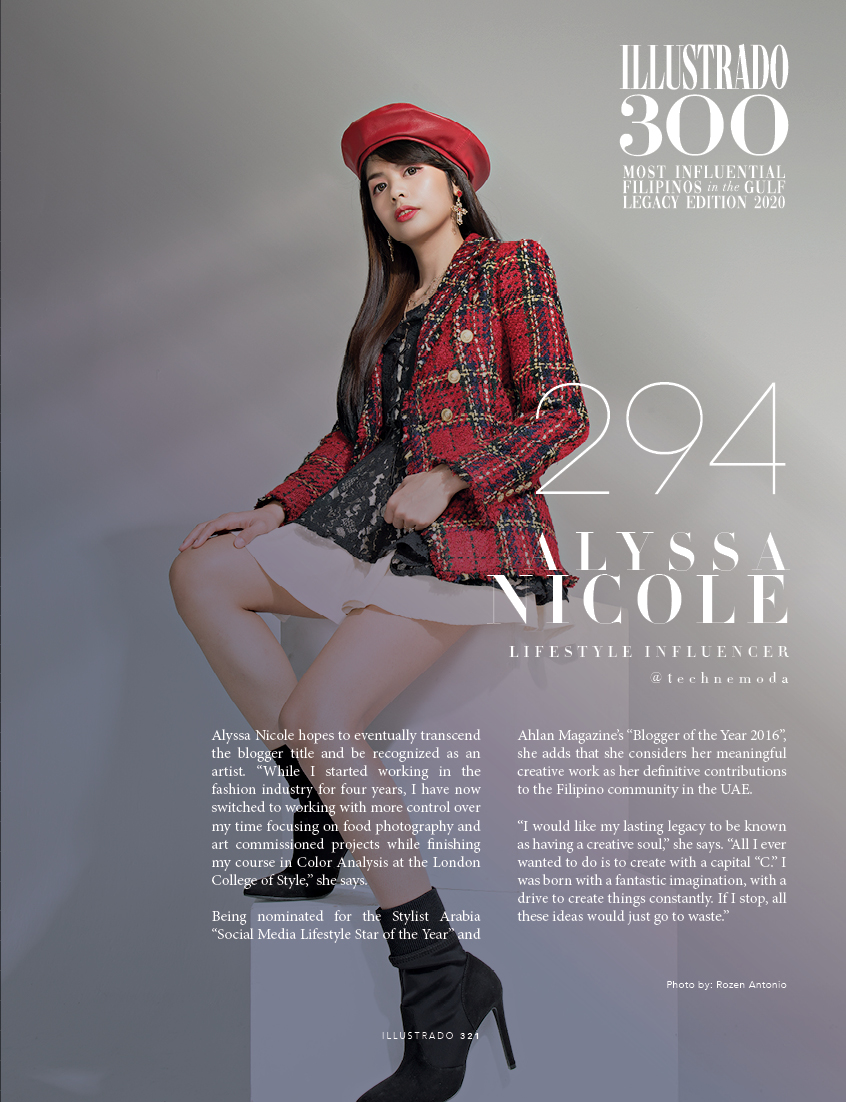 Alyssa Nicole hopes to transcend the blogger title and be recognized as an artist. "While I started working in the fashion industry for 4 years, I have now switched to working with more control over my time in the food photography and art commission project service while finishing my course in Colour Analysis at the London College of Style," she says.
Being nominated for the Stylist Arabia "Social Media Lifestyle Star of the Year" and Ahlan Magazine's "Blogger of the Year 2016", she adds that her definitive contributions to the Filipino community came in the form of meaningful creative work.
"I would like my lasting legacy to be known as having a creative soul," she says. "All I ever wanted to do is to Create with a capital "C". I was born with an amazing imagination, with a drive to constantly create things. If I stop, all these ideas would just go to waste."
Illustrado 300 Most Influential Filipinos in the Gulf is Supported by: Kaya Skin Clinic,  Emirates Airline, and Unilever.
Special Thanks to Michael Cinco, Ezra Couture , Giordano, Darcey Flowers, IKON Solutions, Victors Freight, MPQ Tourism, Asia Gulf Companies –La Carne & Filfood, WOL Water
Get a copy of Illustrado 300 Most Influential Filipinos in the Gulf Legacy Edition