Tastemaker: Angela Fernandez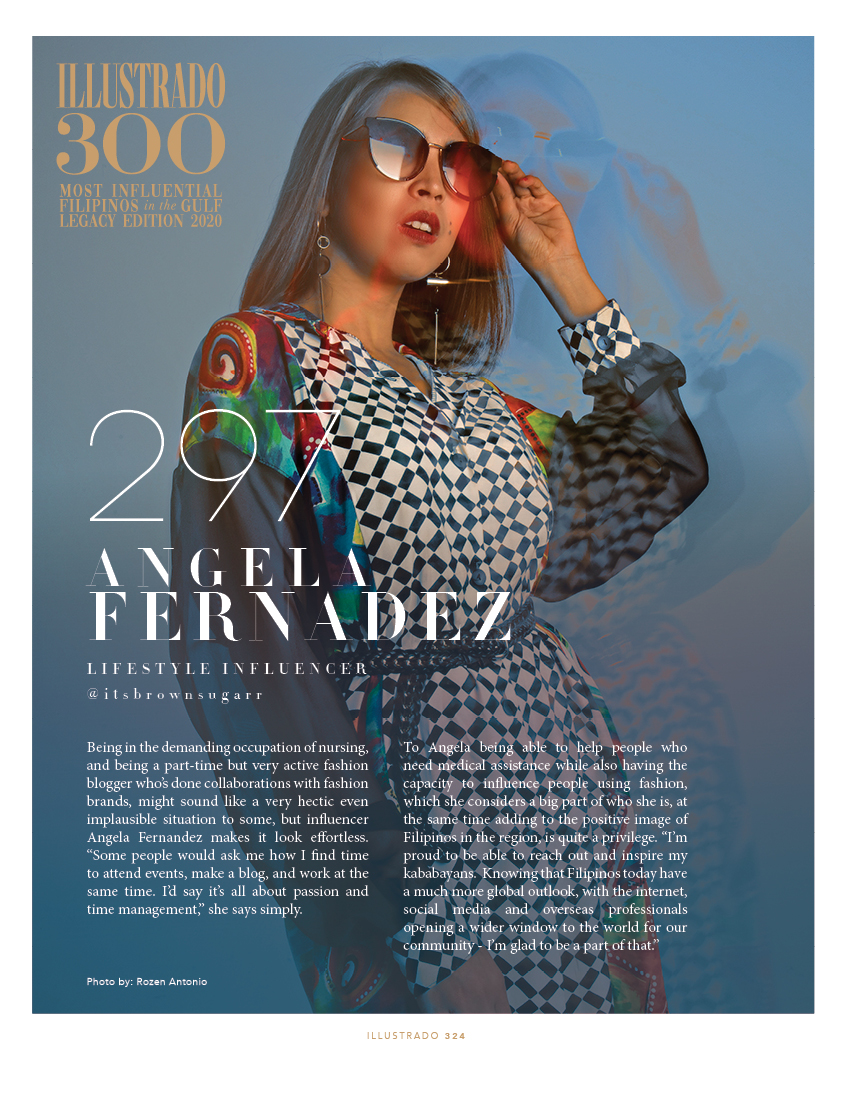 As a fulltime nurse and a part-time fashion blogger, her goal has always been to inspire to try new looks, discover new fashion and be able to find balance with their passion.
"Having collaborated and worked with Known fashion brands here in the UAE gives me the opportunity to influence more people," she says. "Fashion has always been a part of who I am, and I love sharing it with others.
She adds, "Being active on my social media platform will help me to reach out and inspire my Kababayans, knowing that Filipinos today have a much more global outlook, with the Internet, social media and overseas professionals opening a wider window to the world. Filipinos now have greater access to markets for talent, services, and products with the aid of technology."
Illustrado 300 Most Influential Filipinos in the Gulf is Supported by: Kaya Skin Clinic,  Emirates Airline, and Unilever.
Special Thanks to Michael Cinco, Ezra Couture , Giordano, Darcey Flowers, IKON Solutions, Victors Freight, MPQ Tourism, Asia Gulf Companies –La Carne & Filfood, WOL Water
Get a copy of Illustrado 300 Most Influential Filipinos in the Gulf Legacy Edition