Tastemaker – Anthony El-Estwani
Filmmaker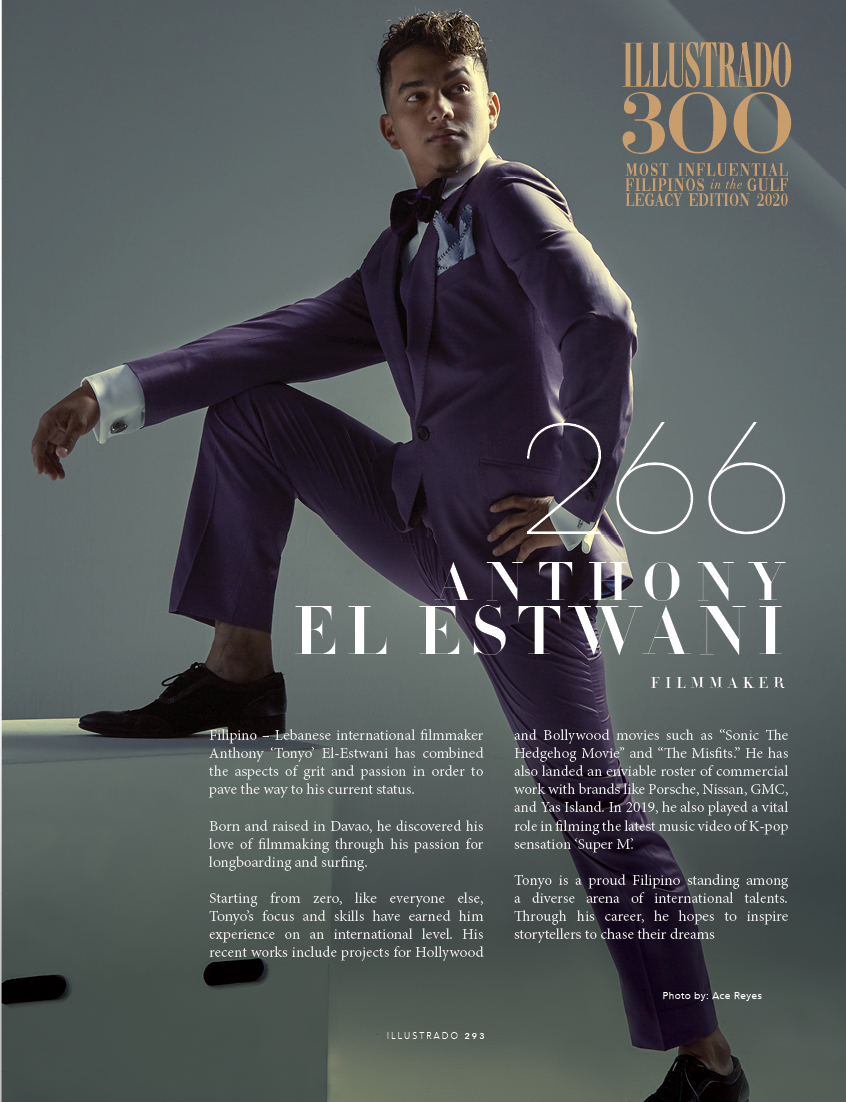 Filipino – Lebanese international filmmaker Anthony 'Tonyo' El-Estwani has combined the aspects of grit and passion in order to pave the way to his current status.
Born and raised in Cabadbaran City, he discovered his love of filmmaking through his passion for longboarding and surfing.
Starting from zero, like everyone else, Tonyo's focus and skills have earned him experience on an international level. His recent works include projects for Hollywood and Bollywood movies such as "Sonic The Hedgehog Movie" and "The Misfits." He has also landed an enviable roster of commercial work with brands like Porsche, Nissan, GMC, and Yas Island. In 2019, he also played a vital role in filming the latest music video of K-pop sensation 'Super M'.
Tonyo is a proud Filipino standing among a diverse arena of international talents. Through his career, he hopes to inspire storytellers to chase their dreams.
Illustrado 300 Most Influential Filipinos in the Gulf is Supported by: Kaya Skin Clinic,  Emirates Airline, and Unilever.
Special Thanks to Michael Cinco, Ezra Couture , Giordano, Darcey Flowers, IKON Solutions, Victors Freight, MPQ Tourism, Asia Gulf Companies –La Carne & Filfood, WOL Water
Get a copy of Illustrado 300 Most Influential Filipinos in the Gulf Legacy Edition