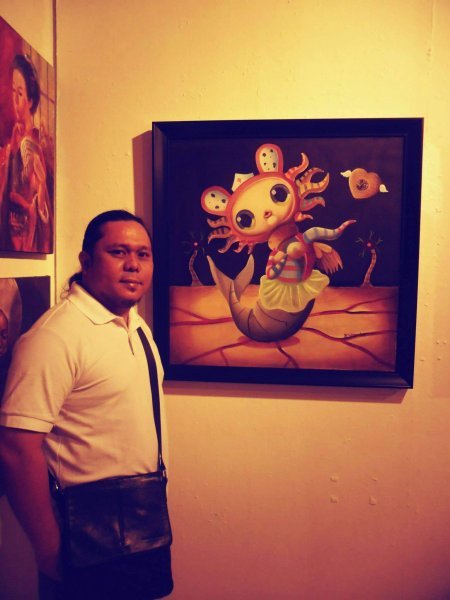 Visual artist Buhay Mendoza considers his art pop surrealist – a genre he loves for its playfulness and how it "signifies freedom and tickles creativity."  According to him, his chosen specialty also allows his to maximize his strength as an artist.  Over and above that, Buhay says she considers art as his religion which gives him the sanity to appreciate all his blessings and makes him feel closer to God. For him, art is life, the purpose of his existence.  And hence, he advises aspiring artists, "Being an artist is a calling. Do it for the love of it."
How did you get into art?
Actually, I am a late bloomer for a practicing visual artist. I started around 2008 at the age of 35. Everything happened like a walk in the park when I met a group of artists from Antipolo, Rizal during that year. They were the ones who opened the door for me to showcase my first artworks in public, and the rest is history.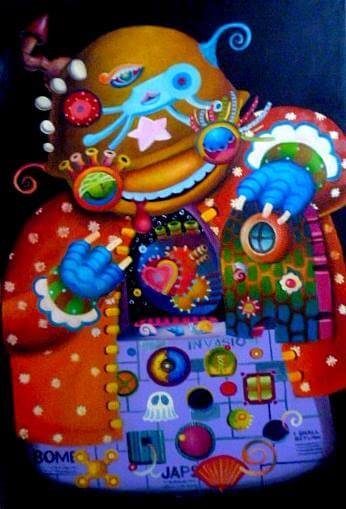 What's your process of creation?
I always base concepts on my personal experiences, as well as my childhood days. Currently my style is shyly shifting to a more mature subject that tackles social issues that our country is facing today. I usually have a morning ritual before I do my paintings, but it always starts with a research or eye candy. 
After the research I would create a lot of initial sketches. Usually they are doodles. I always keep a sketchpad in my bag wherever I go. If any ideas come about, I jot them down right away and sketch them very quickly.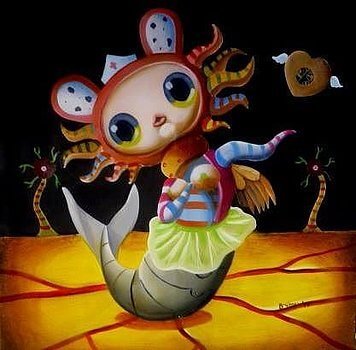 When done with final studies for my painting, I lay them out on my stretched canvas. I usually worked with oil before but lately, I have just been using whatever medium could be handy for my artwork. I try to experiment and expand my creativity by using raw materials from junk.
Life has always been my inspiration. To spread the greatness of our Creator is one of my inspirations. With this, I become one of His channels to show how blessed mankind is.
How does your work represent you?
I just put my heart into each of the pieces I work on. I draw inspiration from other artists as well, but somehow I do still try to work with my own stuff. One is artist Yoko d'Holbachie – I am always amazed by her works.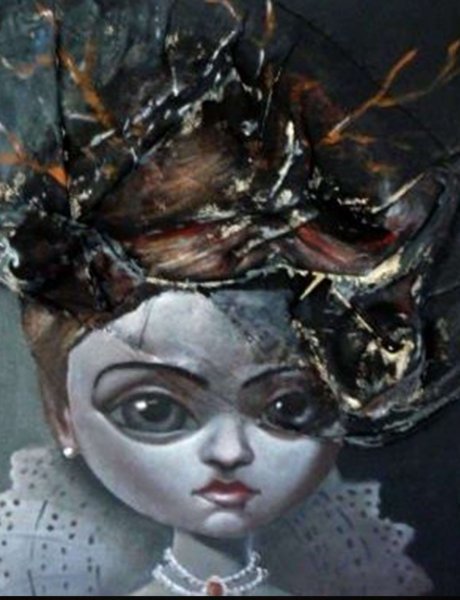 The true magic of art is seen and felt when you do it passionately. People can feel it from your pieces. What matters most is to deliver the message of your painting effectively to your audience, with them just looking at it.
What have been the highlights in your journey as an artist so far? 
I had my first solo show in the HSBC Tower in Ayala Makati, and my third solo show in Ho Chi Minh Vietnam sponsored by An Binh Gallery. I had a successful showcase in these two events and I was even featured in one of the magazines in Vietnam.  One of my paintings was also featured in Art plus Magazine – the November 2014 issue.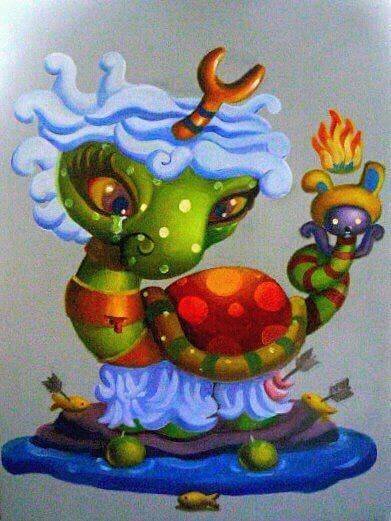 What were your most notable recent projects?
This year in February, I worked on my fifth solo show for Kanto Gallery. I held a group show for Gallery Big and the Ayala Museum last December. I also have a work in progress in one of the galleries in Glendale California.
What's your hope and plan for the future?
Philippine Art is truly a diamond in the rough. We have so many talented artists who need our government's support in terms of enhancing their skills and promoting the art that they produce. That's one of my advocacies as well – that is why I place such importance on what I do as a visual artist.
________________________________________________________________________________
Find more Filipino artists and writers on Illustrado Life.