EISEN BERNARDO
Illustrator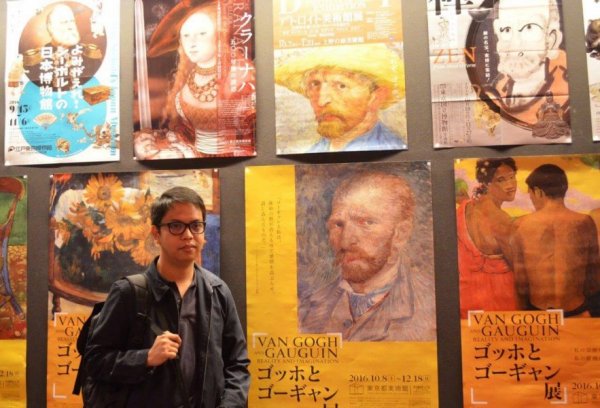 My Art
I'm a graphic designer and a children's book illustrator. But I can say that my most recognizable work is my cover art and classical painting mash-up series.
I'm fond of homage, similarities, and references in movies, music, and other art forms. I compare Ed Sheeran's Thinking Out Loud with Marvin Gaye's Lets Get it on. I love spotting movie scenes that were inspired by classical artworks (e.g. House By The Railroad by Edward Hopper and Hitchcock's Psycho, Andrew Wyeth's Christina's World and Terrence Malick's Days of Heaven, Escher and Inception, etc).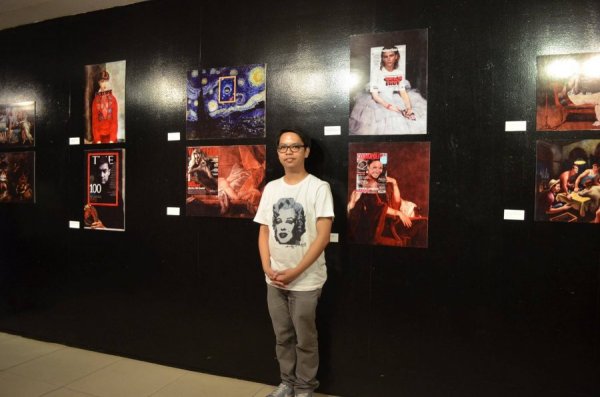 Like my collage series, I just felt that magazine and album covers (like other contemporary artforms) were inspired directly (and/or indirectly) by classical paintings. The similarities and references can be observed. I just really wanted to compare and contrast modern and classical aesthetics.
In 2009, I created my first "Mag+Art" for FHM Philippines as fan art. Surprisingly, they featured my works in the "Incoming Art" section of their anniversary issue. In 2014, I was revisiting my works to get inspiration for a new online project, and I saw what I did for FHM. I tried to do the Mag+Art concept again, this time, using international magazine covers. After posting them online, the work became viral. I did follow up projects such as: Logo+Art (corporate logos), Criterion+Art (Criterion DVD covers), and Album+Art (album covers).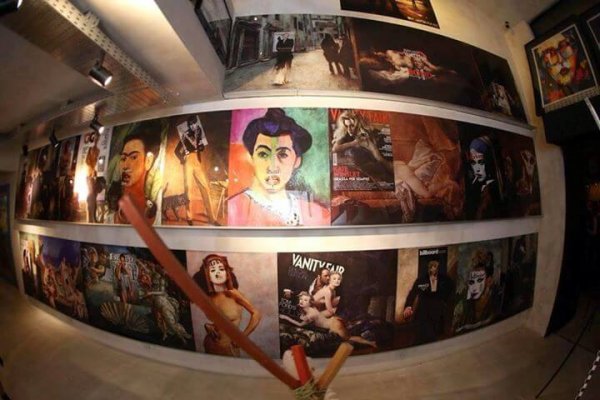 My Process
I'm a pop culture (celebrity, movie, music) fan, so more or less I'm exposed to a lot of magazine and album covers. So most of the time, I identify the covers first. Also, I love classical paintings, so I'm familiar with lots of artworks. So, I do a mental matching of the album covers and the paintings. However, when I do actual implementation in Photoshop, it is like I'm assembling a jigsaw puzzle. It's trial and error. Sometimes, my instinct/mental matching is correct. But when they don't fit, I need to do a lot of research online to look for a matching artwork. Most of the time, the pieces posted in my Instagram are just product of beautiful accidents. All of them are unplanned and I'm always surprised with the output. It is really a fun activity. It tests my knowledge of the classical arts (visual, literature) and popular culture (music, showbiz/celebrities).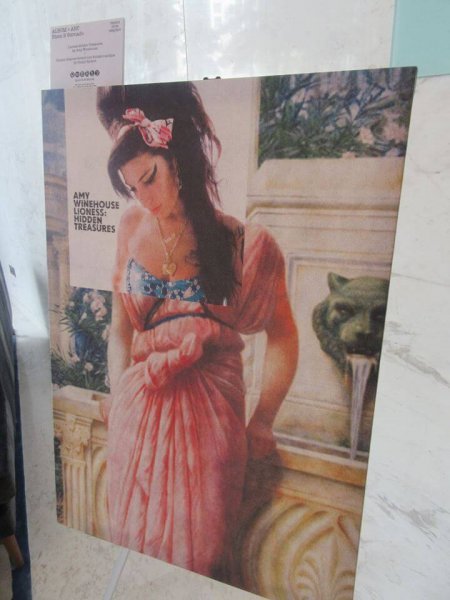 I can say that I'm the first digital artist to combine cover arts (magazine, dvd, album) and classical paintings. It became viral because the idea of the collage is very simple. It is very easy (but finding the perfect match, visually and conceptually, is challenging. Anyone can do it, but no one thought of it.
My Journey Thus Far
My collage series was featured in more than 1,000 online articles in more than 30 countries. Featured in fashion and lifestyle magazine websites such as Andy Warhol's Interview Germany, GQ Italia, Madame Germany, Cosmopolitan US and France, Paper, Grazia, Rollingstone Italia and Brazil, and Complex. Also reported in news, arts and entertainment websites like Yahoo!, DailyMail UK, The Telegraph, HuffingtonPost, Buzzfeed, MTV, Art Nouveau, Mic, ChinaDaily, Elite Daily, Distractify, DesignTaxi, BoredPanda, My Modern Met, and Visual News. The project became viral in various social media sites such as Facebook, Tumblr, Twitter, Instagram, and Pinterest.
Featured in international magazines such as Beaux Arts Magazine October 2014 and June 2015, Inked Magazine Art Issue 2014, Gym Class Magazine Issue 12, Playboy US January/February 2015, Playboy South Africa March 2015, Le Magazine Cineplex March/April 2015, Soura Magazine Dubai Issue 38, Blush Magazine anniversary issue 2015, and in WIJET's in-flight magazine Singularity Issue No. 3 and Ukraine International Airlines' Panorama Magazine Art Voyage issue February 2017.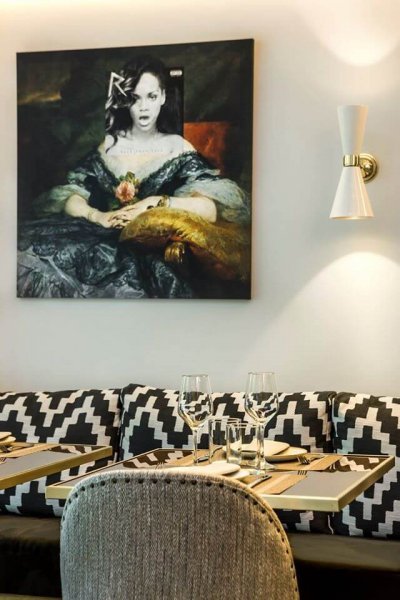 One of myMag+Art collages (Taylor Swift's Time Magazine November 2014 cover and Guido Reni's The Rape of Europa painting) is included in Phaidon's latest edition of A Smile in the Mind – Witty Thinking in Graphic Design. The book features the work of the most prominent designers from across the globe.
Exhibited at the Sining Makiling Gallery, University of the Philippines Los Baños and at the KultKolector, an art gallery and bar in Rio de Janeiro, Brazil.In 2016, some of my Mag+Art and Album+Art collages became part of the permanent display in RistoranteAranda in Madrid, Spain.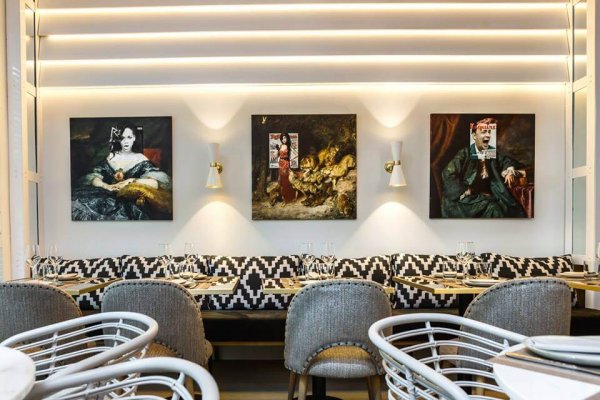 My Album+Artinstagram account is nominated in The Webby Awards (Social – Music Category). The recognition is given by the International Academy of Digital Arts and Sciences.
My Advice To Fellow Artists
I don't have formal training as an artist, I don't have a degree in fine arts. But I think I'm part of the digital era where people can freely express themselves using different art forms. The social media make it easier for someone like me to be noticed. We all know that the art world is an elite arena. But the social media/internet democratized it and made it more accessible for everyone.So, don't be afraid to share your work online!
________________________________________________________________________________
Behance: eisenbernard
Instagram: @albumplusart
More Artists and Writers on Illustrado Life here.