1 – 2 – 3, It's a Boodle Fight at Rove Trade Centre's The Daily
Filipino food finds home in the UAE!
What's a chef to do when hundreds of armed soldiers show up hungry and ready to feast? Well, they boodle, of course! This culinary experience is gaining popularity not just in the Philippines but also in other countries. But what is boodle fight to be exact?
It's a tradition of eating that originated from the Philippine military where a big pile of food is served in the middle of a long table with people grabbing a piece of everything eating with their bare hands. This concept has been adopted by many restaurants and we've seen different takes on this very interesting way to share food.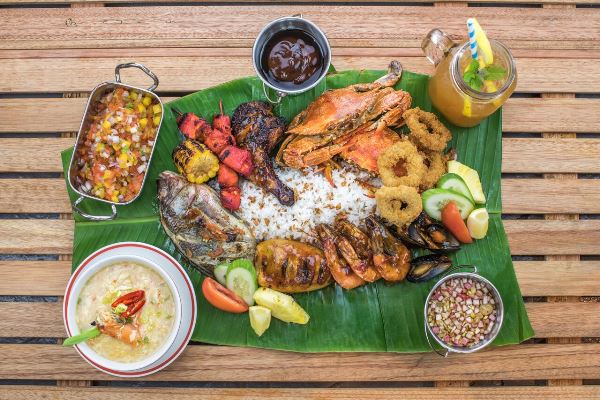 But there's more to that experience than the grilled chicken, fresh seafood such as crab and tiger prawns, and ensalada served family style. There's also camaraderie — the kamayan boodles is the perfect time to catch up and tell stories.
Yes, The Daily at the Rove Trade Centre did some tweaks but it's the kind of fine tuning that will remind you of the ones our moms try to get away with, in their own kitchen. Everything is still familiar but with a unique twist that enhances the whole boodle experience.
Take for instance their boodle fight for two. The Daily does away with the usual presentation and serves the meal with seafood, chicken, ensalada and house-made sauces. Each bite introduces different flavors. It's a much more appealing way to try boodle fight, for the unoriented.
The flavors of the Philippines have found a home inside Dubai's cozy Rove Trade Centre, located at Al Jafiliya near the Dubai World Trade Centre. The Daily's food is yummy, filling and plentiful (just the way we like it), and it goes on to capture the Filipino spirit we all know so well. The quirky and funky ambiance, laid out in a generous space with high ceilings, is inviting everyone, encouraging all to unwind, sit back and enjoy good food as it's meant to be enjoyed.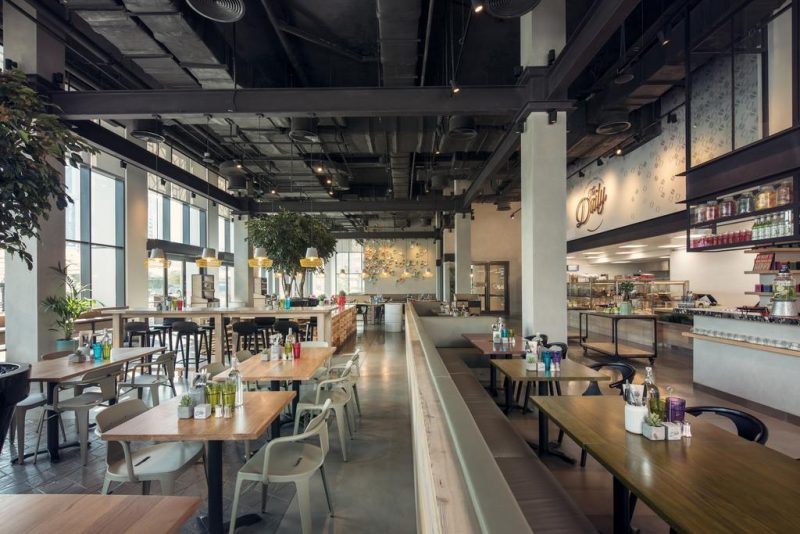 Because most dishes are on the rich side, you need the right drink to balance it all out. The unlimited iced tea or lemonade are the perfect boodle fight accompaniments. It's the kind of palate cleanser you need while enjoying hearty meals.
All in all, Rove Trade Centre's boodle fight is the perfect way to enjoy contemporary Filipino dining in Dubai. It's one of the few Dubai experiences that bridges authentic Filipino roots with modern tastes, tailor-made for all expats and Pinoys alike. The verdict: worth it! So come on down, bring your friends to The Daily, and prepare yourself for a feast!
Craving for more? Watch these foreigners try the Filipino boodle fight:
Foreigners try Pinoy #BoodleFight!

Foreigners try Pinoy #BoodleFight at The Daily at Rove Trade Centre! In the Philippines, eating is not just about filling our stomachs with good food. It's also the time to catch up and tell stories. So, in partnership with Rove Hotels and The Daily — we've asked our friends to try out "Boodle Fight". See how this turned out!Make the most out of this offer every Saturday from 5PM until 10PM for only AED 99 for 2, inclusive of lemonade or iced tea as well as unlimited rice until the 30th of November at The Daily at Rove Trade Center.

Posted by Illustrado Magazine on Thursday, November 1, 2018
** Make the most out of this offer every Saturday from 5PM until 10PM for only AED 99, inclusive of lemonade or iced tea as well as unlimited rice at The Daily — Rove Trade Centre Dubai.