Camille Maha Marie R. Fabro
UAE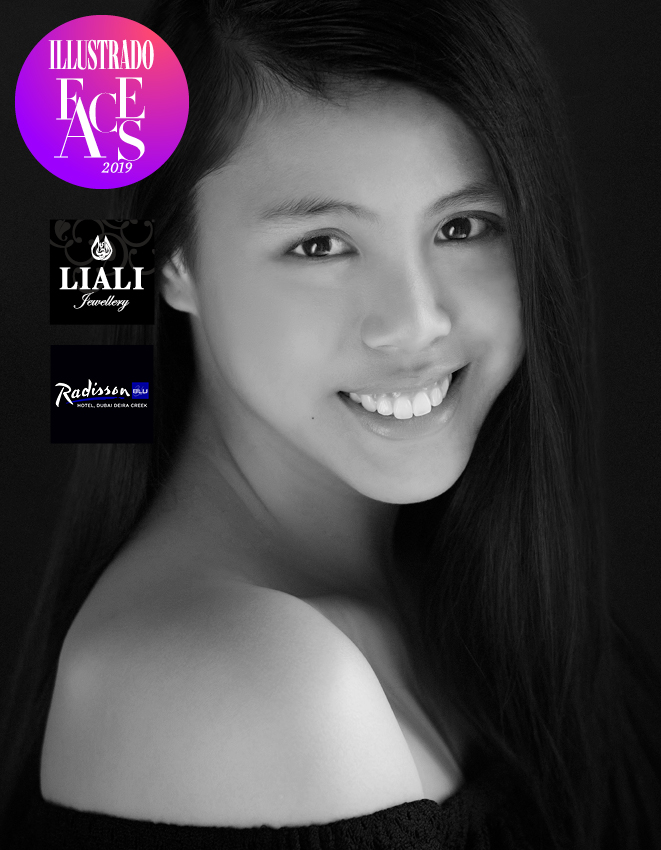 About the model: 
I am the oldest amongst my siblings and a student at the Winchester school, who is now finishing high school. I am also an artist individual who strives to someday be a part of the modeling industry. I am also a volleyball varsity member in our school and most of my free time. feel like, most of what I do shapes me to who I am today and who I will be and this is essential because I stand as one to feel that there are things people are capable of doing, yet they fear to try because they fear to make mistakes. At the top of my list that is important to me, it's Family that's written in bold because I feel like family is our foundation. It starts with family, how we discover our charisma and roles we portray as part of a family. My family is my anchor. Because when everything fails, my family is always there to mould me back stronger. They are God's greatest gift and everything I do will always be for them and for the future I someday want to provide for them. Keeping this in mind is what keeps me going every day.
Photographer:
Mary Nhoileen Maypa
About the Photographer:
I am Mary Nhoileen Buenaflor Maypa. Lady photographer, traveler, hobbyist and an enthusiast. I fell in love with photography when i was a student, back then I only used film camera just the ordinary point and shoot camera.
 I started as a travel and landscape photographer when I got my first DSLR camera. I'm a nature lover, a beach bum and a photo addict! I have been in Dubai for almost 4 yrs now, I have a normal day job and in my free time I do my photography.  Sometimes I model for my photographer friends when needed. I never stop learning my craft, I still study by reading books and attending workshops I also took a basic videography class to broaden my skills.
Illustrado Faces 2019 is supported by Liali Jewellery and the Radission Blu Dubai Deira Creek.