CURATED FASHION
Tips and tricks from the Internet's best Pinoy style savants!
DANAH GUTIERREZ
Editor-In-Chief, Plump.ph
"When I asked my mentor how she'd describe my style, she said, "fancy madam!" I'd like to think I lean towards glamour and young elegance, my influence has always been the 60s and the classy, vintage fashion the era showcased. I can be laid back when I want, but on most days, I really like looking womanly with tasteful accessories. I cannot leave the house without my earrings and Mom's hand-me-down Rolex watch."
I'm wearing a black bell-sleeved dress I designed for our collab with Nariz Ong! I love the chic silhouette it creates. I made it a deep V, empire-cut dress because it flatters my body that way. It opens up the neck and it drapes my tummy beautifully.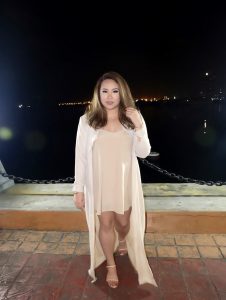 My nude on nude combo when I watched Cinderella the ballet show at Aliw Theater! I designed my light coat and had it made by Nariz Ong. I love that I can wear it in the tropics because the fabric is very breathable. Its length elongates me and I think it looks effortlessly elegant.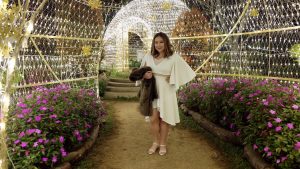 I love this custom dress by Tina Lirag. Its structure and simplicity really brings out my shape, and the way caped sleeves add drama to the whole look. I wore it for our Christmas dinner with my fur vest from Marks and Spencer.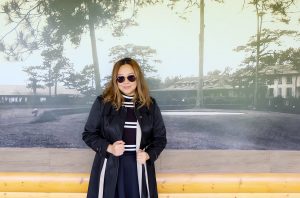 I love my aviator shades from Lily + Olivia. It was sunny day but the winds were cold so I wore my Debenhams trench coat with a striped turtle neck for a classy, polished look.
---
Related Article:
A Non-Fashionista 's Take on Fashion
Pinoy Fashion: Fashion nga ba yan, o fashion-fashionan?
Wearing It Well: Ushi Sato – Fashion Designer / Style Blogger
Save
Save
Save