A taste of home no matter what country you are in because Filipino food is love.
By Alwee Villarosa

While everyone is gushing about the latest food trends in Manila, let's take a step back and look at the big picture: Filipino food is taking over the rest of the world.
With over 10 million Filipinos overseas, no one has to look too far for a taste of home. But it's not only us Pinoys who are enjoying our native cuisine.  As the popularity of Filipino food grows, the world's palate is also acquiring the taste for our beloved dishes like adobo and sisig, as well as the fusion creations designed by some of our maverick Filipino chefs.  Here are some of the best restaurants at the forefront of all this!
Cuisinero Uno by Chef John Buenaventura
2nd Floor Steigenberger Hotel Business Bay Al Abraj St. – Dubai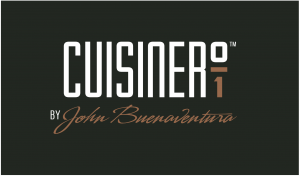 This cool, urban eatery has industrial-style décor, and even has its own greenhouse for growing veg. The compact menu is based on Emirati, Mediterranean and Asian-inspired tapas dishes, designed to share.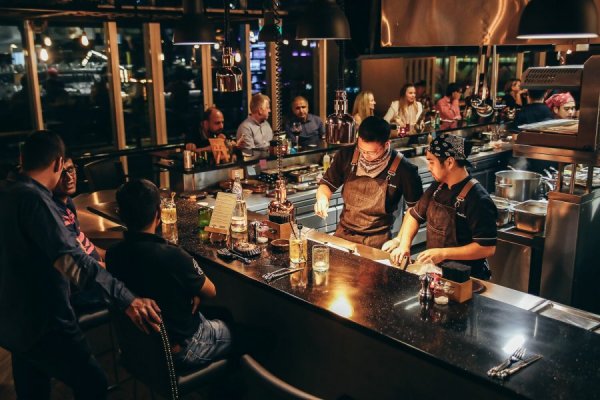 Highlights on the menu include "fake" carpaccio – watermelon strips with crème fraiche, pine nuts and tarragon; burrattini, burnt leeks, zucchini fries, patatas bravas, beef tartare, chicken parfait, seared duck and hot smoked salmon. Their staff is actually pretty cool and friendly, you could totally picture them in a dance number singing "We're all in this together".   Our favorite item on the menu? The sisig tacos. Need we say more?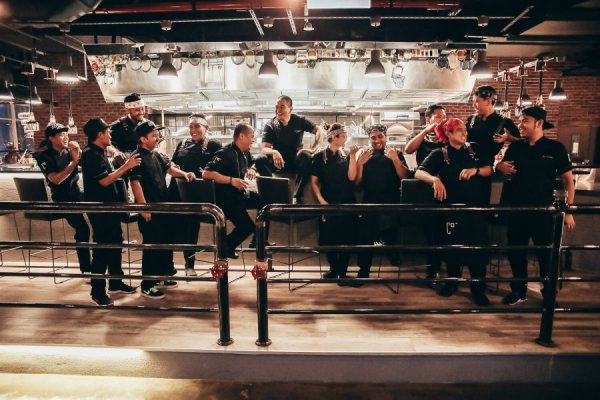 Bonifacio
35 Kreta Ayer Road Chinatown, Singapore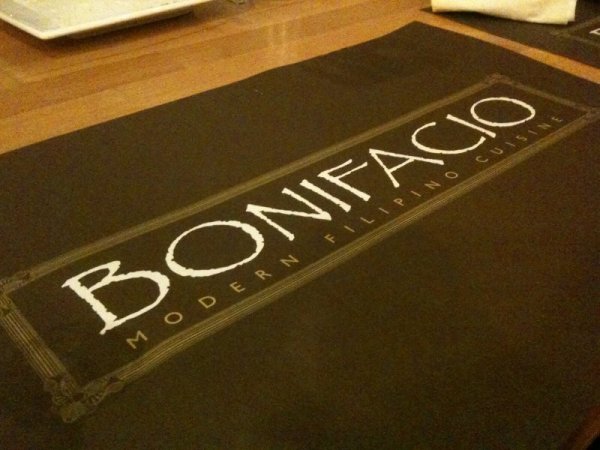 Named after the revolutionary founder of the Katipunan, Bonifacio offers Filipino home-cooked classics. The restaurant started with a Filipino and 3 Singaporeans who share the same passion for our culture. The restaurant is nothing fancy but it has a certain charm. Its interior is simple enough for a usual family lunch and get together, yet refined enough for a celebration. A lot of celebrities have been to Bonifacio. In fact, they have a "Wall of Fame" at the restaurant. A must try here is their "Bayan Ko" which is their own version of tortang talong.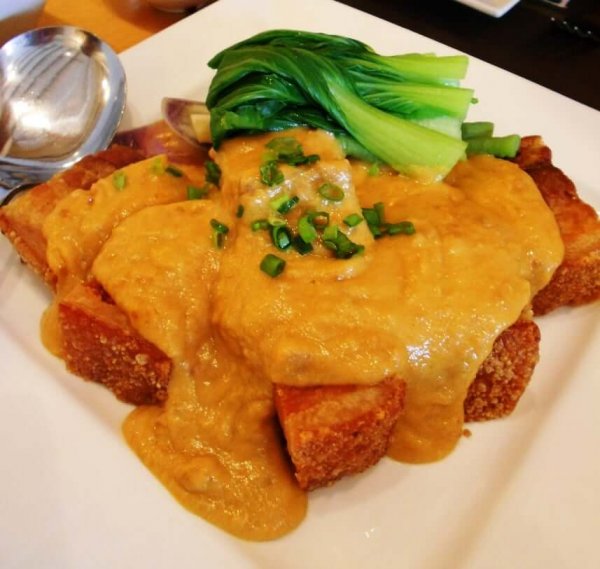 Maharlika
111 1st Ave, New York, United States of America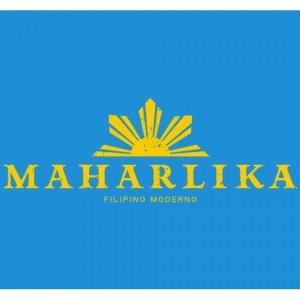 Blending Spanish, Malaysian, and Chinese flavors, Filipino food is already Asian soul food at its finest — but sisig takes it to the next level! New York may be a mecca for culturally diverse cuisine, but for those craving truly authentic Filipino fare — the homemade kind that their lola used to cook — the offerings are particularly scarce. Fortunately, there's Maharlika: a haven of Filipino comfort food in the East Village. Maharlika is the sister restaurant of Jeepney — a Filipino-inspired gastropub just a few blocks north — but offers a much more immersive experience. This isn't an interpretation of homestyle Filipino fare; it's the closest you can get to real Pampanga flavors without leaving the country.
Bad Saint
3226 11th St NW, Washington, United States of America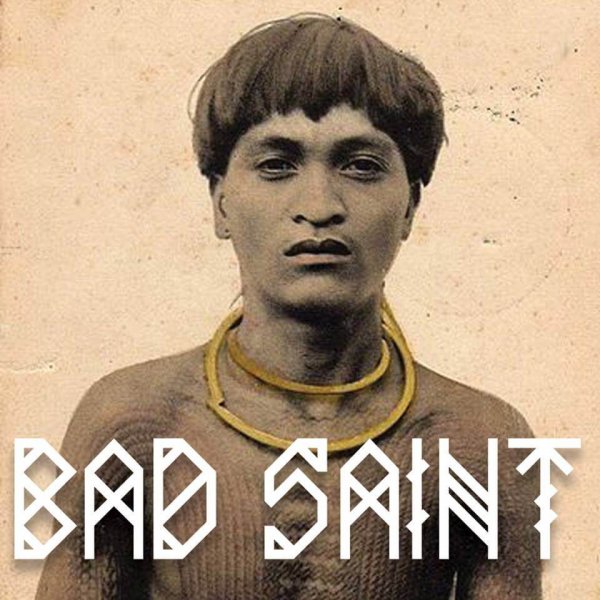 Bad Saint is essentially an open kitchen with 24 seats arranged in the little space that is left over, alongside work by Filipino artists and weavers. The servers are gracious; the tight quarters foster a "we're-all-in-this-together camaraderie."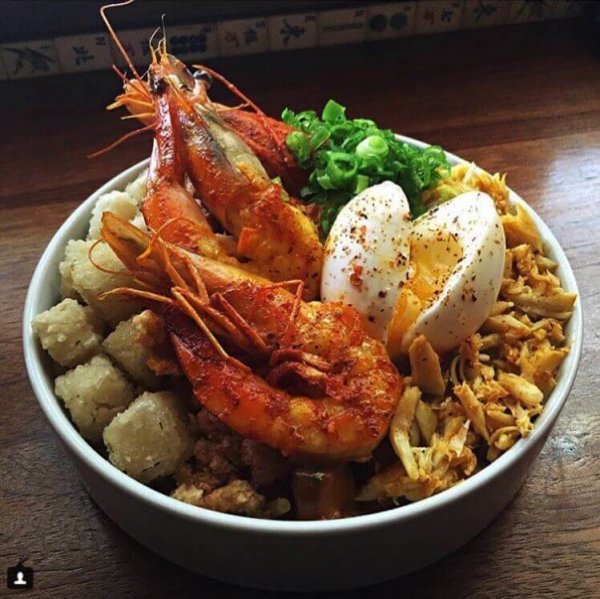 Bad Saint's refuses to translate Filipino food into the European-derived idioms of fine dining. When the servers say the dishes are served family style, they mean it. There's no artfully blank space on the plates, no abstract expressionist smears of sauce. The food goes from the wok to the plate, and it is relentlessly delicious. Bad Saint's adobo of tender squid is astonishing, its sauce deepened and darkened by squid ink and given a slow, lingering burn by long peppers. The oxtails and bok choi stewed in peanut sauce with an intense undercurrent of shrimp and anchovies is amazing whether this is your first encounter with kare-kare or your hundredth. Some of the cooking has a homey simplicity, like the arroz caldo, chicken in a ginger-laced rice porridge that can be cranked up with a dab of red chile paste or left to its own, soothing charms.
Romulo Cafe
343 Kensington High Street W8 6NW, United Kingdom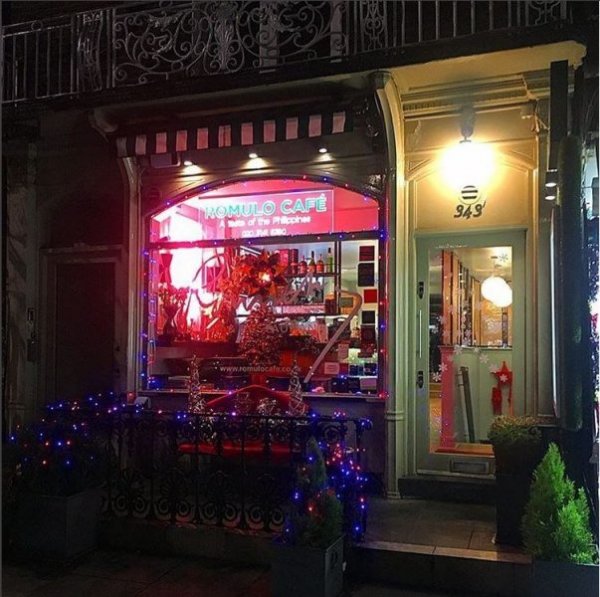 Named as "Most Loved Restaurant in Kensington" by Time Out in Love London Awards; Romulo Café provides a showcase for fine Filipino cuisine in London, serving "archly presented heirloom Filipino recipes lovingly preserved by scions of the late General Carlos P. Romulo, the Philippines' longest serving foreign secretary and his wife Virginia Llamas."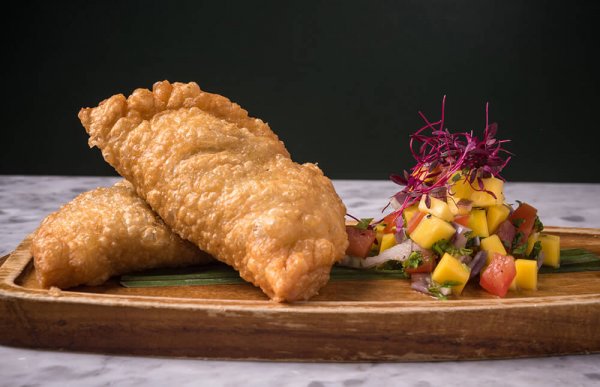 The 70-seater restaurant is a haven for those in search of a culinary adventure. Foodies will do well to come along and discover why Filipino food is the last word in global cuisine, combining the delicate, fresh flavors of Asia with an American zest and European sophistication. And if you don't know it already, Filipino cuisine is not just about flavors, it's the way the food is served — our hospitality, our smiles and the way we take pride in our dishes and how we are very excited to share this whole experience to the rest of the world.
Lamesa Filipino Kitchen
669 Queen St W, Toronto, ON M6J 1E6, Canada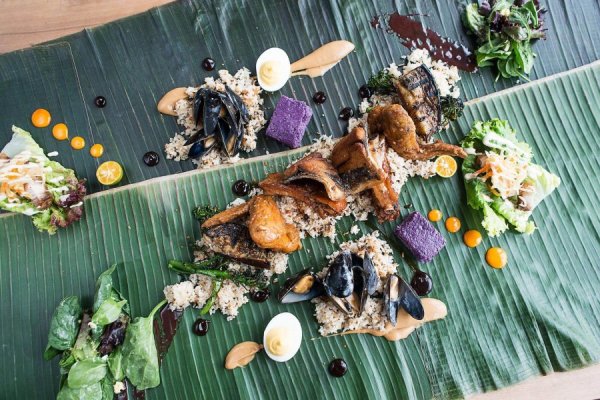 Lamesa has been serving Filipino food since before it became a trend. While the Toronto palate has long been familiar with the cuisines of other Asian countries, somehow the Philippines got overlooked. That all changed when Lamesa began dishing up the flavors of the islands with a modern presentation. Found in the trendy Queen West district, the restaurant offers plates like spring-roll-like lumpia or chicken adobo amped up with chimichurri sauce. The most spectacular meal of the week is the Kamayan Sunday dinner when the food is served directly on tables spread with banana leaves.
Baryo Pilipinas
Fluwelen Burgwal 51, 2511 CH Den Haag, Netherlands
Who knew that you can spot a cool jeepney while you're vacationing at The Hague? This highly recommended Filipino restaurant specializes in boodle spreads so make sure you're ready to get your hands dirty. Here are some comments from Dutch diners:
Chris: "Great food, great prices, just overall a good restaurant. Not a place to go for a romantic date, but great if you're hungry and want good hardy food. Overall good restaurant."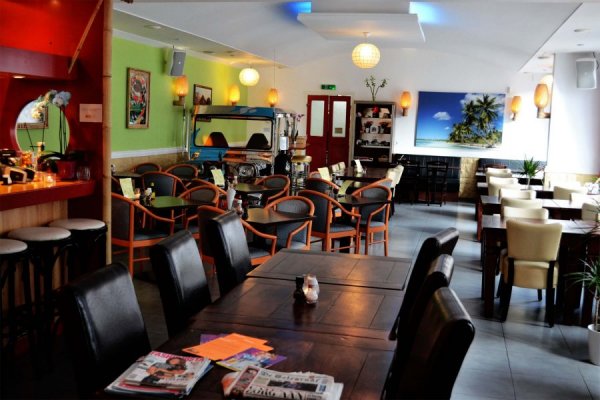 Andy: Wow! Never had Filipino food before.  Why oh why did I leave it so long?  The food was amazing!  Loved it. We will definitely go back again and again.  Delicious.  Staff super friendly also. Service excellent.
Cafe '86
36 W Colorado Blvd, Pasadena, CA 91105, USA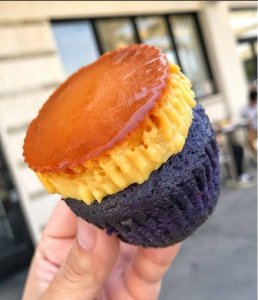 Ube alert! Halo-Halo bread pudding and leche flan cupcakes ahead. The California-based coffee shop already operates in three locations in Chino, Pasadena and Artesia, paying tribute to the owners' Filipino heritage and also giving familiar favorite desserts a modern upgrade. Locally, the cafe takes over a 2,262-square-foot space at the intersection of Jones Boulevard and Russell Road in the Spanish Palms plaza. Their bestselling ube leche flan cupcake is a common sight on most Instagram pages of tourists and locals alike. Other Filipino-inspired dishes are served like longganisa flatbread and an array of other ube desserts and beverages.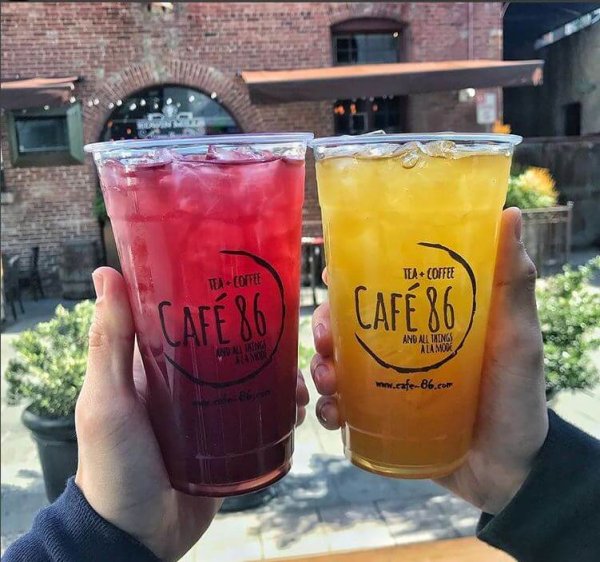 Flip Sigi (powered by 2nd city)
525 Hudson St, New York, United States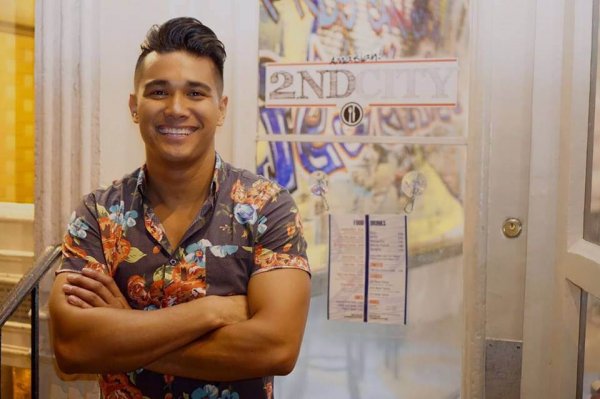 When Chef Jordan Andino was 11 years old, his dream was to open a restaurant in New York City by the time he was 25. At 27, this Fil-Am celebrity chef is seeing his dreams come true. Chef Jordan says "It's Amasian, meaning American-Asian cuisine. We're a Filipino taqeria, fast casual concept." The restaurant aims to introduce unique Filipino flavors using familiar vessels such as tacos, burritos and bowls. While the Filipino food movement is having its moment, so is Chef Jordan. He was featured as one of the "Rock Stars Redefining the Industry" in Zagat's 30 under 30. This Pinoy celebrity chef was born in Canada, raised in California, and classically trained in Napa and New York.
Related articles:
Filipino Entrepreneurs in the Middle East: Food & Beverage
100 Brands Filipinos Love: Food & Restaurants in the Middle East 
Read more on www.illustradolife.com