Illustrado Magazine: Looking Back at 9
EDITORs NOTE

Looking Back at 9
By Lalaine Chu-Benitez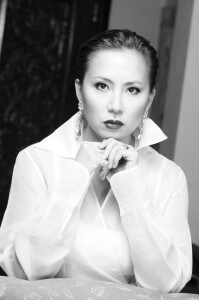 Back in September 2006, we have taken on a very important undertaking – something that we deemed of intrinsic value to our kababayans in this part of the world.  And that is to offer a beacon of positivity and progressive thinking as an alternative to the typical "masamang balita" and "tsismis" that seemed to follow our community – whether through our own media outlets, or on international news platforms.
Back then, as professionals who have made Dubai home for almost two decades, we've witnessed how the mostly negative press shaped and influenced how we were perceived out here – as third class citizens, from a third world country that was too corrupt and plagued with misfortune, that it couldn't take care of its own affairs.  And although, there is so much more to the Filipinos and to the Philippines that is good and worth celebrating, this association with the bad, the scandalous and the uncouth, has mostly defined what we were to others. Like it or not, unfortunately, perception is reality.
I remember being asked then by an influential Filipino (who would turn out to be one of our strongest supporters and mentors), "Don't you think this magazine is too high quality for the community?" To which, I replied, "Just because we are masa, it doesn't mean we deserve any less."  Some of our own kababayans even called it propaganda then.  The strange thing is, most of us were just not used to reading good things about ourselves then.
In reality, none of whatever we have published in the last 9 years was biased or misleading. Without need for exaggeration, the stories on Filipino talent, achievements, successes and triumphs were all real.  The awe-inspiring visuals depicting Filipino design and ingenuity, as well as the beauty of our people and country were all genuine; ready to be captured. All we had to do was to hold a mirror to reflect that greatness.
A social cause is not exclusive to solving problems on poverty, migration, crime, politics and corruption, etc.  Sometimes, a social cause can be as simple as giving dignity to a people by showing the world how great, how worthy and deserving of respect they are.

This is our cause.
It has been a very challenging 9 years, a roller-coaster ride of sorts.  But we are thankful that we remain and that we are allowed to contribute our small bit to our community and to this world.
It's been 9 years, but excuse us if we don't evolve and talk about the latest "tsismis;" that we don't sensationalize news; or don't promote dreadful stories that continue to paint our kababayans in a poor light, whether for financial or popularity gains.
We intend to remain the reflective beacon for the Filipinos that is all about the good, the beautiful, and triumphant.
Maraming salamat po sa inyong pagtangkilik at walang sawang pag-suporta.
We remain…
Taas Noo, Filipino!
Lalaine Chu-Benitez
Editor-in-Chief