Tastemaker – JhaJha Rivera
Hair and Make-Up Artist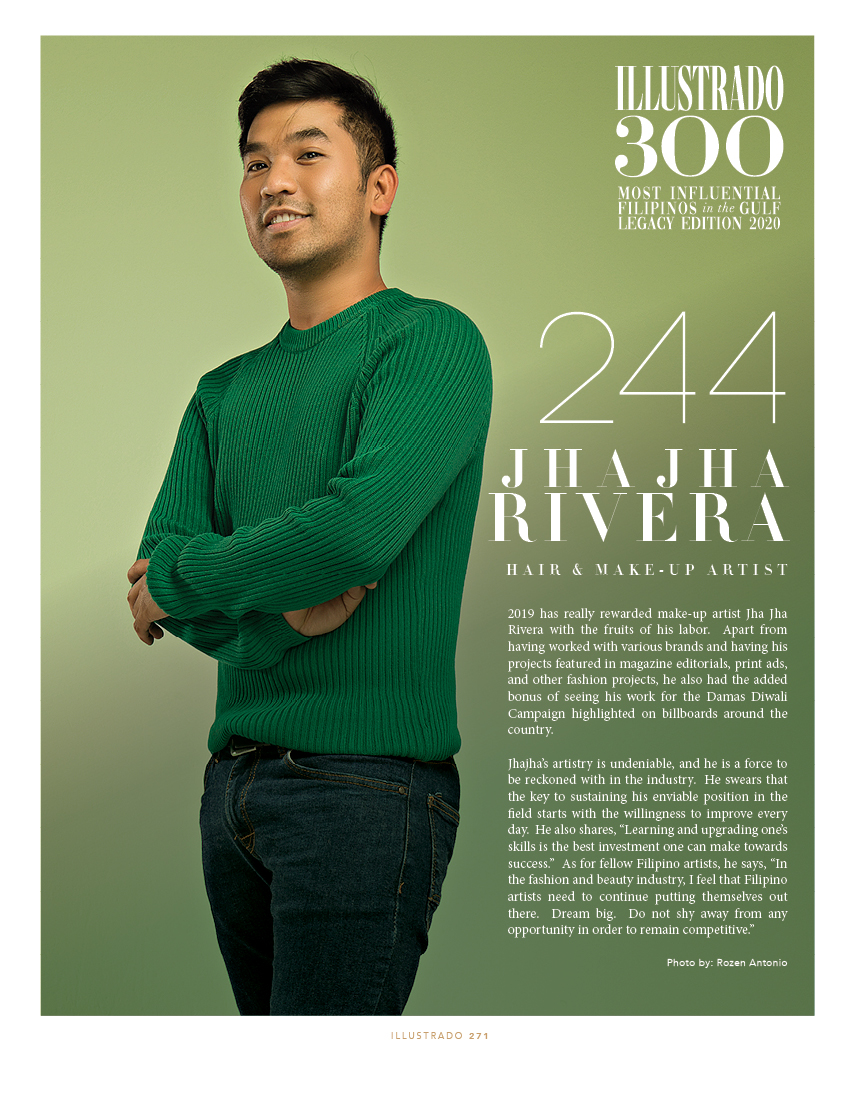 2019 has really rewarded make-up artist Jha Jha Rivera with the fruits of his labor.  Apart from having worked with various brands and having his projects featured in magazine editorials, print ads, and other fashion projects, he also had the added bonus of seeing his work for the Damas Diwali Campaign highlighted on billboards around the country.
Jhajha's artistry is undeniable, and he is a force to be reckoned with in the industry.  He swears that the key to sustaining his enviable position in the field starts with the willingness to improve every day.  He also shares, "Learning and upgrading one's skills is the best investment one can make towards success."  As for fellow Filipino artists, he says, "In the fashion and beauty industry, I feel that Filipino artists need to continue putting themselves out there.  Dream big.  Do not shy away from any opportunity in order to remain competitive."
Illustrado 300 Most Influential Filipinos in the Gulf is Supported by: Kaya Skin Clinic,  Emirates Airline, and Unilever.
Special Thanks to Michael Cinco, Ezra Couture , Giordano, Darcey Flowers, IKON Solutions, Victors Freight, MPQ Tourism, Asia Gulf Companies –La Carne & Filfood, WOL Water
Get a copy of Illustrado 300 Most Influential Filipinos in the Gulf Legacy Edition