By Consul General Paul Raymund Cortes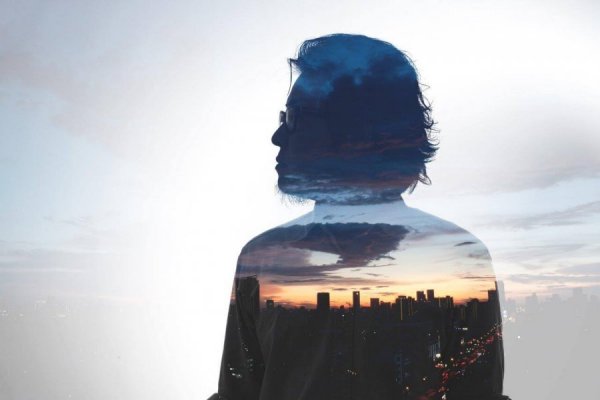 My past weekend was typical of my Dubai weekends – packed, extremely hectic. Fridays, for most, even for most of my staff, are reserved for families, outings and gallivanting around the malls, or just plain lounging at home. I harbor no complaints though. I get it.  Weekends are when the Filipino community schedules their organizations' events and activities, and what better way for them to celebrate it than by inviting their Congen to either deliver an inspirational speech or do a ceremonial toss, or grace the opening of a branch, or even present awards that serve as their 'pat on the back.'
This particular weekend was a tad more sundry. My audience ranged from Philippine government authorities, to Filipino sports enthusiasts, to graduating students and their proud parents, to an ecumenical forum and celebration, and to a quasi-socio-economic aggrupation along with Filipinos needing government assistance the most.
It started off with airport duty a little after midnight. Part of my responsibility as Consul General is to provide diplomatic port courtesies to officials visiting or transiting through the city. Dubai International Airport, with its famed service orientation and extensive aviation network, has become a preferred route for most and thus, I get to meet many of our officials when they transit DXB (Dubai's airport code). Most often, it is a 4-5 hour layover during which, I get to be up close and personal with them, sharing views on current events, providing briefs on our Consulate's activities and requirements (aka wish lists), and even reviewing films they watched on board the plane. These captive moments allow me, well us, to get to know each other, almost at a personal level (snippets of opportunities which are not available to us both while in Manila). Flights are often in the wee hours of the morning, so my body clock gets a jolt ever so often, with mealtimes shared with my principals at 3 or 4 am – a routine which my digestive system has grown quite accustomed to!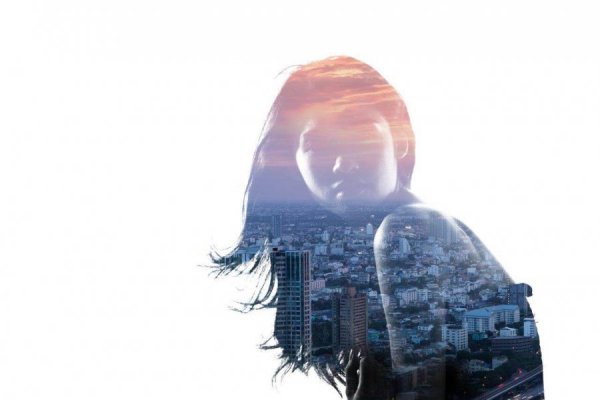 Just a little after lunch was my community affair with Filipino golfers – a golf tournament in celebration of Philippine Independence Day. Before making a fool of myself at the ceremonial opening that I was to lead, I made it clear to the organizers that golf was not my cup of 'tee.' Yes, you read that right! I was en route to becoming a golf aficionado as a junior officer in one of our Central European posts some 20 years back, but the long hours took me away from my first-born, so I opted to forego the sport. I told that golfers that, on top of their dedication, holding their tournament under Dubai's 45-degree sun definitely earns my respect! But what could be a better way, I added, than to commemorate Philippine Independence Day under as much heat as that of the Filipinos' felicitous display of affection to the communities they find themselves immersed in – be it in America, Hong Kong, the Middle East, or Europe. (If you insist on me telling you, I hit the ball on my second swing. Not bad I'd like to think!)
And then there was a graduation ceremony. One of the most difficult tasks asked of me is to address our youth. Phrasing one's remarks within the confines of youthful experience is most certainly a toughie. For many grownups, youth is a fuzzy memory, a blur and hazy pigment of the past so that recalibrating our present verbal templates into the patterns geared for the young is a challenge. This becomes more pronounced for me because I had been primed to speak to young folks, those of the same age-bracket as that of my teenage boys, in a father like tone, authoritative and yes, to an extent stern but solicitous. Graduation ceremonies dictate that I shift my tenor to a bit more nurturing, tenderly, more like a gentle reminder given by a doting uncle to our children to prepare themselves for their hard lessons of life. I spoke to the students about their role as the future of the Philippines, juxtaposed with the reality of having been raised within the context of migration, my words most carefully crafted to catch their youthful vibe and swag.
I approached early evening rushing off to an ecumenical forum and celebration. This time, the audience was inter-faith and inter-cultural, with the purpose of highlighting the diversity of faith and ethnicity in Dubai and how Ramadan contributes towards a deeper understanding between cultures. Addressing the 200-strong audience, I shared how Philippine history has seen the stark and painful divide between the Filipinos of the north and south. Having spent all of my career in Christian Europe and North America, my Dubai posting is my first foray into an Islamic community and thus far, has shaped a new perspective on the similarities of Christian and Islamic faiths.  Stripped off details and minutiae, I felt that all faiths preach the same virtues of kindness and compassion, the essence of what humanity should be all about and Ramadan provides that experience for both our Muslim brothers and Christian expats in this gem of a city. The tranquil and sedating mood of the event laid a more meditative Ramadan experience for me, something that seemed to soothe and calm a week that has seen incoherent ramblings and deeds borne out of religious intolerance and ignorance around the world.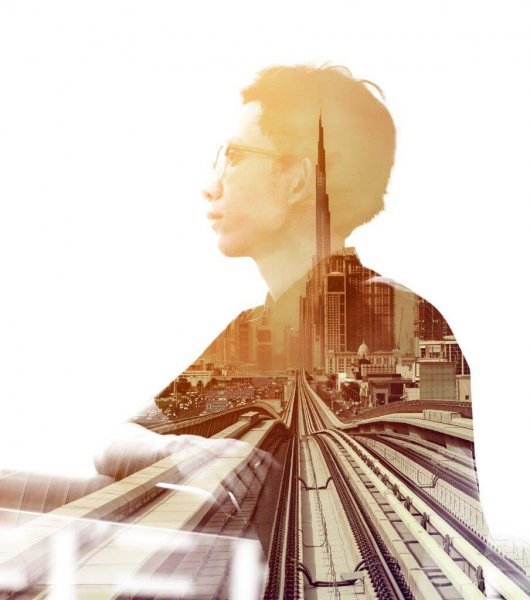 My last two events were back in the fold of the Filipino community — one, leading the oath taking ceremony of an organization whose mission is to play a more constructive and active role in the economic development of Southern Philippines; and another, addressing a group meant to bring cheer to Filipinos awaiting their longed-for repatriation. The bayanihan spirit is very evident among any Filipino community elsewhere in the world. Somehow, Filipinos have no qualms about lending their hands to anyone in need of a lifeline. Be it fund-raising events for typhoon victims back home or spreading goodwill and smiles to those desperate for one, all Filipino communities seem to be masters of altruism. Our inherent social structure is like that of fire ants, locking in their arms together when threatened by an external force, ensuring their survival by rafting in the flood of despair.
The Consul General's weekend experience was not in any way unique nor could it be the proverbial falling tree in the forest. That it was one shared by 550,000 other Filipinos in Dubai and the Northern Emirates makes it just as real as the rest of the Overseas Filipino community sharing their experiences with me.  We, the Pinoys of the Middle East, are in an enviable position of having the best of worlds at our fingertips – a vibrant Islamic economy that generously shares opportunities, a multi-cultural community that has respect for others' faiths, a crossroads for migrants and policy-makers that make it an avenue for the pollination of ideas and opinions, a breeding ground for the migrant youth ready and raring to join the global community as active players, and an oasis that germinates what is essential to humanity. I could not have asked for more that weekend.
And that's only on one Friday. Saturday is longer tale altogether.
________________________________________________________________________________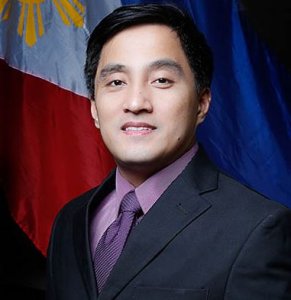 CONSUL GENERAL PAUL RAYMUND CORTES
When not performing his duties as the head of the Filipino community in Dubai and the Northern Emirates, or the obligations of a dutiful dad, passionate patriot Paul Raymund Cortes mulls over how to further enrich the local Filipino community by promoting a more progressive mindset.
Related articles: 
Keeping up with Congen, Talking Tourism
Keeping up with Congen, the Pinoy TV