By Chino & Kylene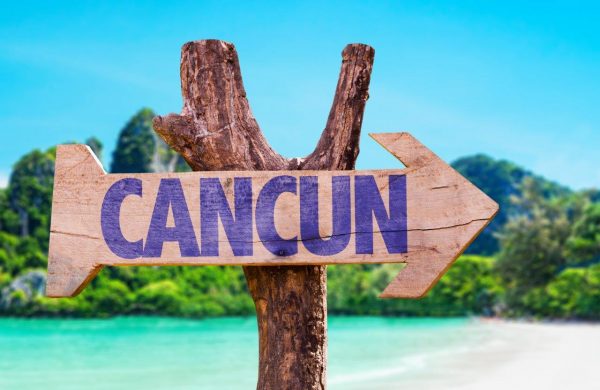 Cancun very well known for its preeminent beaches with impeccable weather and bright sapphire waters of the Caribbean Sea. Apart from this, your night life will never be boring as it offers a wide variety of nightclubs like Coco Bongo, Palazzo and Daddy 'O with drink-till-you drop treats. The parties will only end when the sun comes up!
Cancún is located just north of Mexico's Caribbean coast resort band known as the Riviera Maya.
HOW TO GET THERE
There are two ways to reach this place: either via North America thru NYC, USA where connecting flights are available through Emirates or Etihad. The other way is of course thru South America which is thru Sao, Paolo Brazil. Again Emirates and Etihad has direct flight.  Brazil could be a good option for our kababayans who want to visit Cancun since we are visa upon arrival, but of course you will need to apply for Mexican visa. But if you have a US visa then you don't need to apply for it.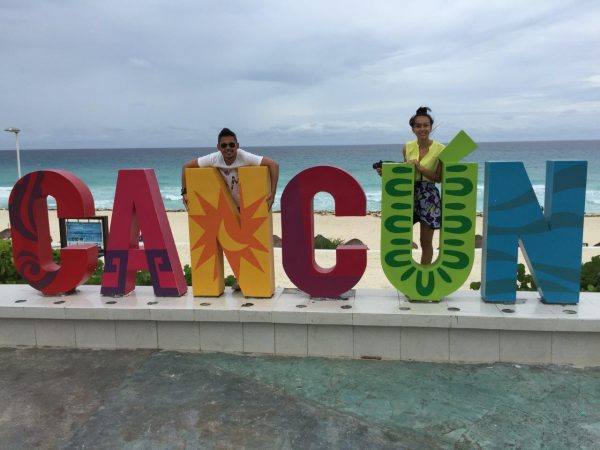 WHERE TO STAY
Cancun is a tourist friendly city. All hotels are located in their "hotel zone" where they share one coast line which is the Yucatan peninsula. Our advice is to just stay in a 4-star hotel. We stayed at The Royal Islander hotel. Price per night depends on the season and view (sea view or beach front). We booked the beach front view which is just AED500 night but if you want the standard room it will only cost AED350 a night. This hotel provides everything that a 5-star hotel has. They have 2 big pools with beach view, good restaurants, a nice white sand beach and a friendly staff.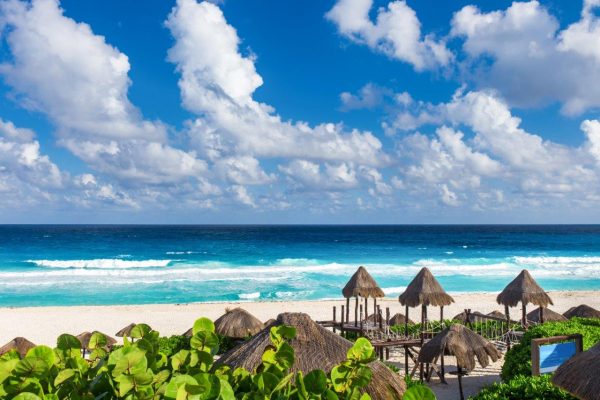 MUST SEE AND DO
Naturally, the beach is the main highlight of Cancun. Both sunrise and sunset are amazing! Eating tacos is certainly a must do. We had it for breakfast, lunch and dinner, as it is totally different from the commercialized Tacos we are familiar with – they never put CHEESE on top but more of guacamole. You can find a lot them of along the streets that offer authentic TACOS with a good price from 5 Pesos to 15 Pesos which is approximately AED3.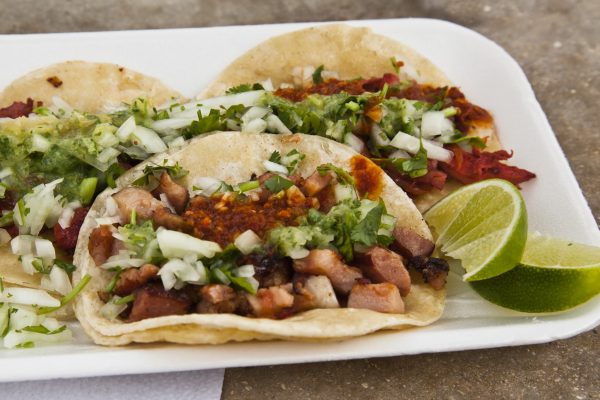 Isla Mujeres is another island in Cancun which is only 15minutes by ferry. Here you can enjoy scuba diving, snorkeling and other water activities.  You can also see the underground museum with over 500 sculptures with three different galleries submerged between three and six meters.
Chichen Itza is a must-visit since it is now one a UNESCO world heritage site, and one of the 7 wonders of the world. It is approximately a 2-hour drive from the city. We suggest you buy a ticket that includes buffet lunch so you can enjoy all traditional Mexican food while being entertained by the local dancers and singers.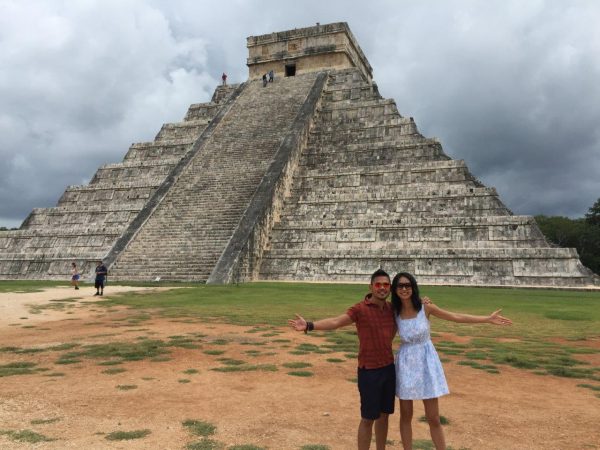 For party goers like us, your night life in down town Cancun will be a blast! The streets are full of open disco bars. And when we say "open," we do mean "open" as you are able to see what's inside of the bars from the street. Some even just enjoy partying outside. The entrance fee for most of the bars is $100/person that includes unlimited drinks.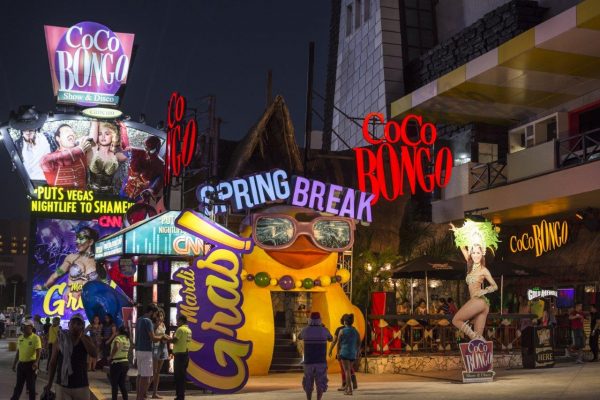 Playa de Carmen is the perfect place for shopping which stretches from Calle 1 to Calle 40, from high end brands to the local brands. A pedestrian walkway located just one or two blocks in land from the beach and while strolling around you will be entertained by some locals dressed in different costumes for tourist who wants to have some photos with the. It is an hour drive from the city.
Cancun's best kept secrets are the cenotes – natural pits or sinkholes that are formed by the collapse of limestone bedrock that exposes groundwater underneath. Never leave this place without going to one of these cenotes, especially the one in Puerto Morelos. We enjoyed zip lining then dropping into this breathtakingly clear waters. We also tried jumping into it from a 45-meter height. An adrenaline rush, indeed!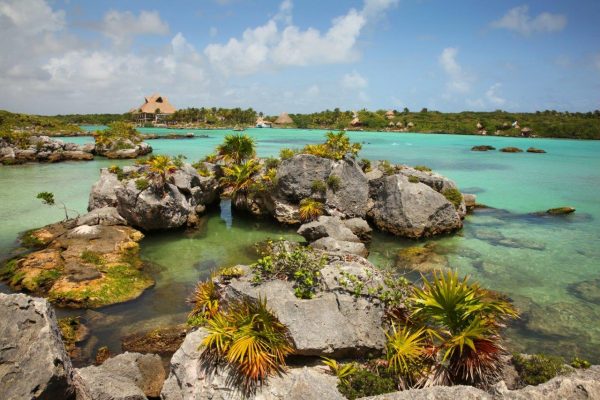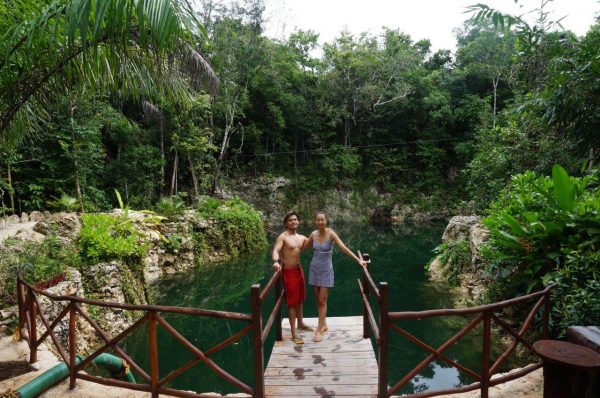 You may also try going to one of their popular ecological and archeological theme parks where you can swim with dolphins, ride horses, explore the Mayan ruins and the underground river.
How to Dress
Beach Wear! You can stroll around in your swim wear and flip-flops.  It is an island so you don't have to wear fancy clothes, unless of course if you want to dine in a fancy restaurant. All tourist attractions don't require dress code. They will allow you to enter with your walking shorts.
What to bring
Mosquito repellent! Well aside from your usual "travel kit" make sure you apply this before going anywhere. Especially if you're going to the cenotes.
What to avoid
Last minute booking, always make sure that you have pre-booked your flight, hotel and car – yes it is advisable to rent a car so you can travel anywhere with convenience. If you choose not to, then taxi will be a bit difficult due to the language barrier, plus not every taxis is metered, unlike here in the UAE. You will need to bring out your Spanish skills.
Approximate Budget
Flight per head
UAE – NY (round trip): AED4,785
NY – Cancun: AED1,112
Hotel
AED310-AED500 a night the royal islander
Car Rental
AED130 a day (it's advisable to rent a manual transmission, as automatic is more expensive).
Full tank of fuel
AED201
Toll gates
144dhs return.
Chichen Itza entrance with lunch buffet
AED185 per head
Food and shopping
For food you may allocate AED250 per day. For your souvenirs AED300-500 should be fine, depending on what you want to bring home with you.
Other notes
Stay out of your hotel as much as possible, you have to enjoy what the city can offer! Be aware of the speed limit when driving as most of the streets have 60km/hr. speed limit, you don't want to pay unnecessary expenses when.
More travel articles on Illustrado Life here.