By Wafa Qasimieh and Dr. Abdul Hannan Tago
For most non-Muslims, Ramadan stands out as the month of fasting by day, and generous iftars by night.  But there is so much more to this rich Muslim tradition that's worth exploring and learning from – especially for those of us who live in the Middle East.  Muslim Filipino community leaders Wafa Qasimieh and Dr. Abdul Hannan Tago, share some essentials points about the Muslim world's Holy Month.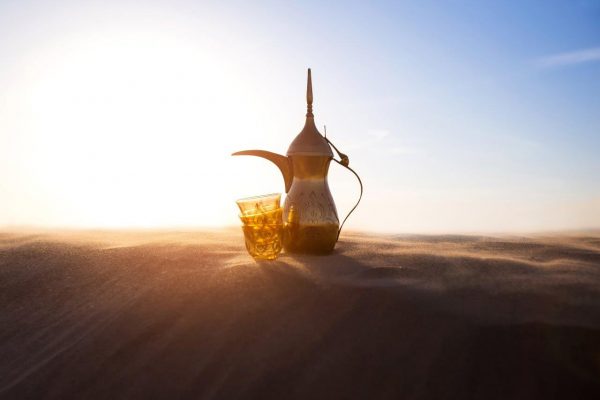 Ramadan and its' lessons
The month-long observation of Ramadan is marked by abstinence from food and drink during the day time, especially in public places in respect to the host country following the religion of Islam.  Muslims break their fast at iftar and partake of food with friends and family.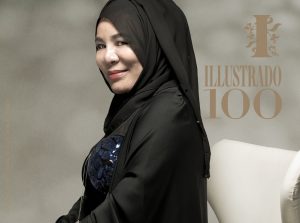 Providing a background to the special significance of the holy season, Wafa Qasimieh who is the Major Cultural Consultant in Cultural Administration at the Department of Islamic Affairs and Charitable Activities – Government of Dubai, explains, "The month of Ramadan is not only the month of fasting. It is also the month of the Qur'an – the Muslim Scripture. "Ramadan is the (month) in which the Qur'an was sent down, as a guide to mankind, also Clear (Signs) for guidance and the differentiation (between right and wrong)" (Al-Qur'an, 2: 185).  She continues, "Fasting is one of the pillars of Islam. Its main objective of fasting is to achieve piety and righteousness. This implies becoming conscious of our Creator, increasing our awareness of His Majesty, exalting and glorifying His names and attributes, appreciating His greatness, recalling His blessings upon us, and being grateful and thankful for His guidance.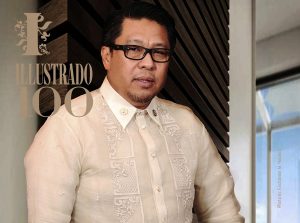 According to media veteran Dr. Abdul Hannan Tago, former resident of Saudi Arabia, who is now currently in the Philippines, "Ramadan is not about merely following religious obligation and tradition, so you feel like a devoted believer. Ramadan and the practice of fasting is about being merciful, generous and caring towards the poor who might not have anything to eat."
In the Philippines, where the spirit of Ramadan is not as palpable as it is in the Kingdom, Dr. Abdul Hanan Tago takes particular care in observing Islamic practices.  He says, "We limit worldly activities that would distract us from the true meaning of Ramadan. We spend most of our time at the mosque for long prayers. We should be home before 6 pm to break our fast with family members, who gather together to enjoy a variety of foods and recipes. Although, personally, I do not encourage spending too much time and money to prepare food. We also take our midnight breakfast (sohour) between 2AM to 4AM.
For Wafa Qasimieh, Ramadan is a time for prayers, she remarks, "We devote even more time to praying, more time spent at the mosque to listen to the reading of the Qur'an. It is also time to be with families and friends and share iftar."
The do's and don'ts
It is prudent for Non-Muslims to be mindful during Ramadan.  According to Dr. Abdul Hannan Tago, "eating in front of fasting Muslims is very disrespectful. So avoid eating, drinking even smoking in public during the daytime."  Wafa Qasimieh adds, "You're not obligated to fast, but be courteous of those who cannot eat or drink. Most Muslims in the UAE fast during Ramadan (except for include pregnant women, elderly people, someone who is unwell) and yet go about their jobs with the same dedication. It is important to respect those who are fasting, as well as to refrain from drinking alcohol and from wearing inappropriate clothing."
Wafa also reminds us to be considerate of friends and colleagues who are fasting as they might be low on energy during the day – "If you have a friend or a colleague who is fasting, please understand if you see they are low on energy.  She also reminds non-Muslims to be tactful on how they regard fasting. "Do not tell your Muslim friends that you want to fast to lose weight." She explains, "Ramadan is not about fasting to lose weight. It's about teaching yourself discipline. It's about abstinence, about keeping yourself pure."
Of course, in understanding Muslim tradition during the Holy Season, there's nothing better than learning through practice.  Wafa Qasimieh recommends, "Greet your Muslin friends with the phrase – 'Ramadan Mubarak' (blessed Ramadan).   In case your Muslim friend asks you to join in a Ramadan fast, say yes and try it – if only for a few days. To partake in a Ramadan fast, you must avoid eating and drinking (during the designated times), smoking, chewing gum, dancing, playing loud music, wearing tight or revealing clothes and swearing. If your Muslim friend invites you to an iftar meal, accept. Lastly, offer to help a Muslim friend with strenuous chores or errands like lawn mowing."
In keeping with the season's spirit of generosity, Dr. Abdul Hannan Tago suggests, "Before 6PM, offer food to those who are fasting, for instance to passersby on the road, especially the less fortunate laborers, who do not have time to prepare their meals or, who might simply be poor.  This is an example of a good humane practice, which we can all do during Ramadan."
Beyond the practice gathering with families, Dr. Abdul Hannan says both Muslims and Non-Muslims can learn many lessons from fasting including self-discipline, humanitarian care and service to the community.  He adds, "Living in a Muslim country or abroad, you have the advantage of learning good things from other cultures. Ramadan offers a chance for us to learn and understand our Muslim brothers.  Wafa Qasimieh agrees – "If only non-Muslims will be interested in learning the Qur'an and embracing Islam, there is so much to be learned from it."
Find more featured articles here.