Thoughtleader – Rudstin Estrellado
Marketing Professional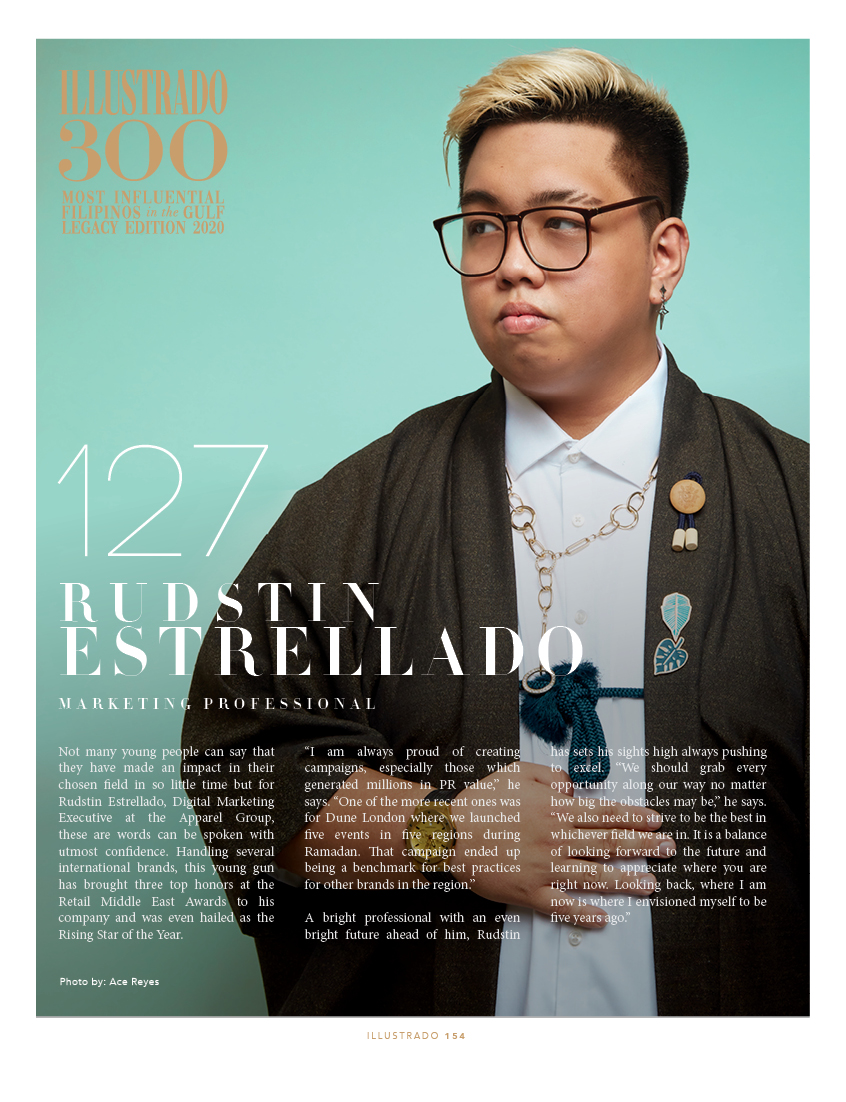 Not many young people can say that they have made an impact in their chosen field in so little time but for Rudstin Estrellado, Digital Marketing Executive at the Apparel Group, these are words can be spoken with utmost confidence. Handling several international brands, this young gun has brought three top honors at the Retail Middle East Awards to his company and was even hailed as the Rising Star of the Year.
"I am always proud of creating campaigns, especially those which generated millions in PR value," he says. "One of the more recent ones was for Dune London where we launched five events in five regions during Ramadan. That campaign ended up being a benchmark for best practices for other brands in the region."
A bright professional with an even bright future ahead of him, Rudstin has sets his sights high always pushing to excel. "We should grab every opportunity along our way no matter how big the obstacles may be," he says. "We also need to strive to be the best in whichever field we are in. It is a balance of looking forward to the future and learning to appreciate where you are right now. Looking back, where I am now is where I envisioned myself to be five years ago."
Illustrado 300 Most Influential Filipinos in the Gulf is Supported by: Kaya Skin Clinic,  Emirates Airline, and Unilever.
Special Thanks to Michael Cinco, Ezra Couture , Giordano, Darcey Flowers, IKON Solutions, Victors Freight, MPQ Tourism, Asia Gulf Companies –La Carne & Filfood, WOL Water
Get a copy of Illustrado 300 Most Influential Filipinos in the Gulf Legacy Edition