India – Milette Suan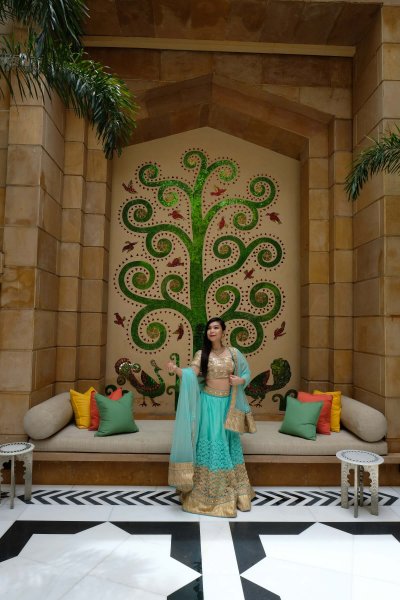 "India happens to be one of those special places that embody different things, to different people. After having visited Udaipur (City of Lakes) and Goa (Ibiza of the East), I've come to realize that India is a place where contemporary modernity is fused with ancient wisdom. It is a place where magic exists, as well as a healthy dose of realism. Some get lost in the bowels of its chaos, only to find their inner voice. Others stray on the path of mysticism, but end up finding spirituality. To a certain extent, and without romanticizing the thought – travel to India, is a calling; and the only way to truly experience the land, is to immerse yourself body, mind and soul."
India is a pretty big country and it is a real challenge to choose which city should be your top destination. But do not fret, we've listed down 4 cities that are truly worth your time and money!
Jaipur
Jaipur is commonly known as the 'Pink City' due to its stunning buildings which were painted pink in 1876 to welcome the Prince of Wales and Queen Victoria. Jaipur is also the biggest city in the state of Rajasthan, and its capital. Together with Agra and Delhi, it is part of the famous Golden "Triangle" which attracts thousands of Indian and international tourists every year. The most-visited sites include the mesmerizing City Palace, a couple of impressive Rajput forts and the many temples.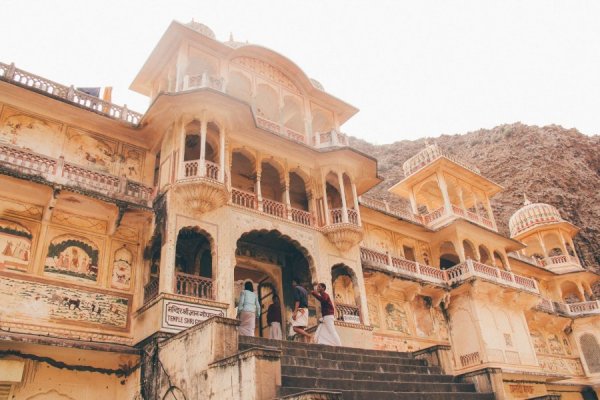 Varanasi
Varanasi is one of the most beautiful, historical and spiritual cities in northern India. The first settlements date back to the 11th century BC, making it one of the oldest inhabited places in the world. A sacred place for both Hindus and Jains, it is also home to a varied range of vendors, sadhus, entrepreneurs, priests, pilgrims and families. The scenes of devotion in the river, set against the backdrop of stunning temples, are certainly some of the most impressive in the world.
Udaipur
Most famous for its stunning lakes, forts, temples and palaces, Udaipur is another city located in the state of Rajasthan, and is certainly not to be missed. Lovers will be delighted to hear that this is a city filled with romantic spots, as well as beautiful gardens. Over the years, it has been a favorite setting for many movies, including James Bond-title Octopussy (1983). The city is filled with color, as locals opt to wear vibrant clothes, and fairs and festivals happen year-round.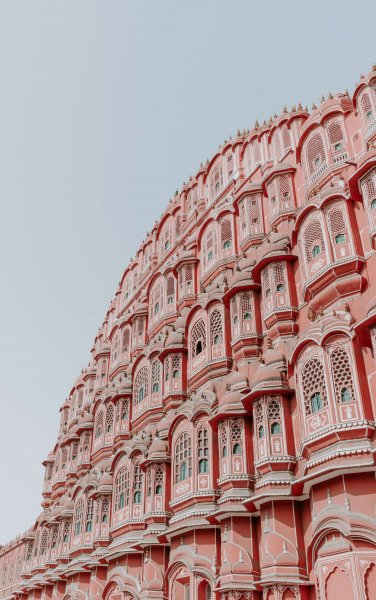 Bangalore
In one of the latest surveys, Bangalore was established as India's most livable city. In the past, it used to be referred to as the "Pensioner's Paradise" and the "Garden City of India" because of its large, green spaces. While in recent years, development has meant that the city's green areas have been affected and reduced, it still has enough to make it one of the most beautiful cities in India, and lush green forests can still be found in the outskirts. Bangalore is also the main center of the IT industry, commonly known as the "Silicon Valley of India".
Colombo – Daryll Borja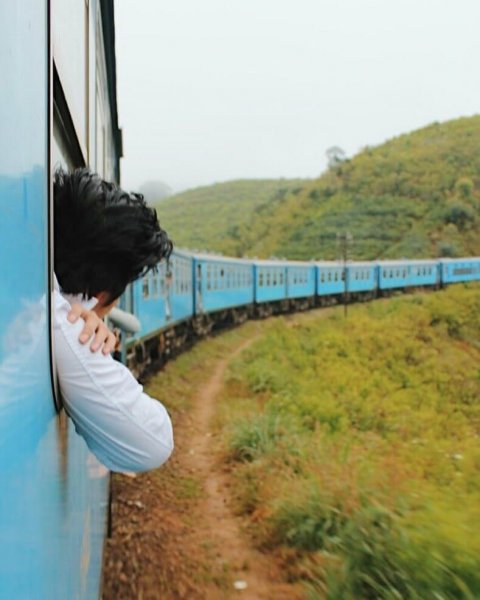 "If you're a tropical person at heart, well Sri Lanka is just the perfect place for you! From sandy beaches with palms leaning over the sea to high mountains perfect for adventure hikes, this country never ceases to amaze. One of its unique advantages over other tropical paradise is that it's a compact island where every place is just accessible by land. With my six day trip, I was able to travel from North to South via tuktuk, bus, and train, and along the way, I've met the most hospitable locals and the friendliest travelers that made my trip very memorable, enough to have a special place in my heart."
Colombo, the coastal capital of Sri Lanka is an often avoided stop when visiting the spice island. But as more entrepreneurs of the newer generation open more businesses and create interesting things to do, Colombo is fast becoming an unmissable stop. Here's a day by day guide on what to see and what to do to spice up your visit:
Day 1
Check in at a nice city hotel like the Jetwing Colombo Seven with a rooftop pool so you can see the city from above. The first area to check out is the Colombo Fort, and there are two really cool ways to do that, either with Mark Forbes and his Colombo City Walk or with a Tuk-Tuk Safari. If you can't pick then do one on one day and the other on another day! There are different times of day for each option so it's easy to find the right one for you.
After a day of exploring, have dinner at Kaema Sutra in the new Shangri La Hotel for some authentic Sri Lankan food.
Day 2
For your second day, why not have a yummy breakfast at the Black Cat Cafe before taking a stroll around the Cinnamon Gardens neighborhood and visiting some of the temples in the city like the Gangaramaya Buddhist Temple at Beira Lake and the Temple of Sri Kailawasanathan Swami Devasthanam Kovil.
You should also visit the National Colombo Museum to see lots of ancient artifacts and learn more about Sri Lankan culture and history. For a night cap or maybe a night out, go check Park Street Mews for some drinks and Colombo nightlife.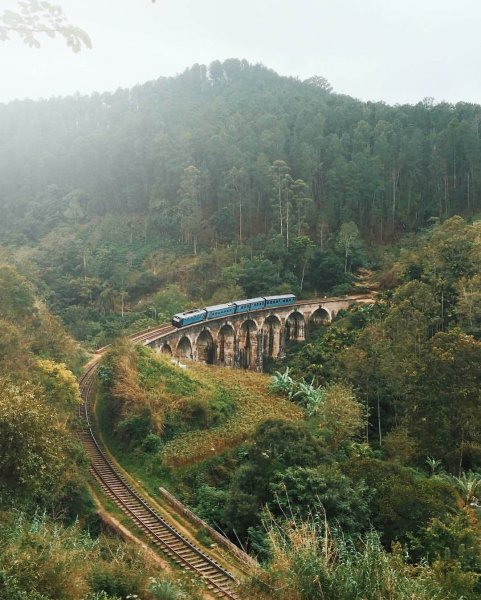 Day 3
Have breakfast at Barefoot Garden Cafe and do some unbeatable shopping for handmade crafts and woven sarongs for yourself or friends and family back home. After some gorgeous gift collecting, move hotels to the Galle Face Hotel for a historic Colombo experience.
After checking in, take a tour of the hotel and then spend the afternoon poolside until the sunset bagpipe show and have cocktails seaside. If you are into some sightseeing, take a stroll along the Galle Face Green.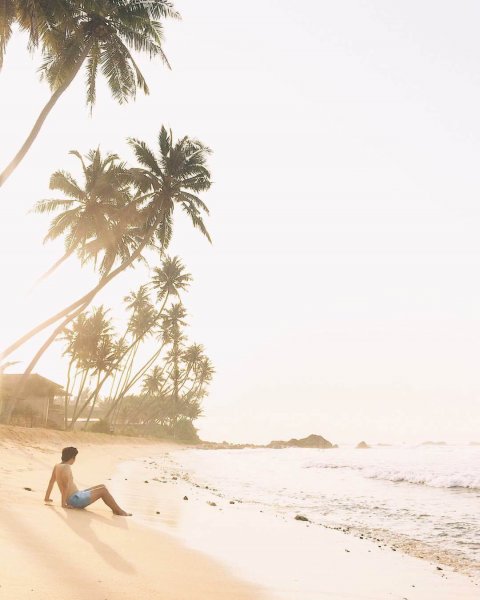 Day 4
For the last day why not go for a spa treatment in your hotel or at the White Spa by Spa Ceylon. Treat yourself to Ayurvedic massages and a facial. Load up on marvelous Ayurvedic products manufactured here on the island and take it easy exploring the parts of the city you still haven't seen. Have lunch at the yummy Cafe Kumbuk or go for some incredible crab curry at the Ministry of Crab.
Pack your bags to go back home or keep on exploring Sri Lanka!
Bali – Casey Esguerra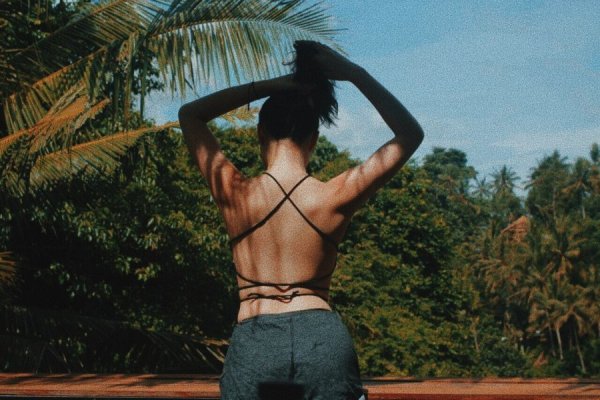 "Beyond the beautiful beaches of Bali, their culture astonished me. Bali's people are very hospitable and undoubtedly respectful to tourists. But the real purpose of my trip is to taste their food and nasi goreng sure did capture my heart more than anything else.  And it was cheap too! What's not like about Bali?"
It doesn't matter if you've never been to Bali, or you're a regular visitor looking for something else to do. There's just tons of things to do and one trip is never enough, so read on my friend, below are other things that will keep you relaxingly occupied in Bali aside from hitting the beach: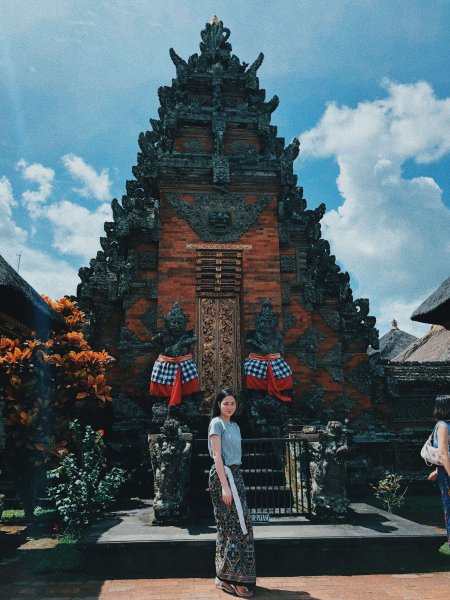 Drink from the fountain of youth at Goa Gajah
Once you enter Goa Gajah, you'll see 6 statues of women with water streaming out of a pot held at their bellies. There were originally 7 of them, but an earthquake caused the middle one to collapse. Even so, its meaning remains unchanged, and the water is safe to drink, so why not take a shot at eternal youth?
If drinking from a fountain of youth doesn't appeal to you, then you could always just visit because it's a gorgeous place. It's got a little waterfall, beautiful green terrain, fascinating temple ruins and is an overall peaceful, spiritual place.
Watch the sunrise from the top of Mount Batur
You'll have to wake up extra early for this, possibly as early as 3AM if you want to be at the top of the mountain before sunrise. But the view is definitely worth it.  
Imagine watching a velvet sky dotted with sparkling lights slowly fade into a sleepy lavender color before a warm orange glow pushes through. And as the sunlight lazily peeks out of the horizon, you're suddenly aware of the ocean of clouds surrounding you. That's when it hits you – you're standing in the sky, waiting to greet the sun as it climbs out of its apparent slumber. That feeling is simply indescribable.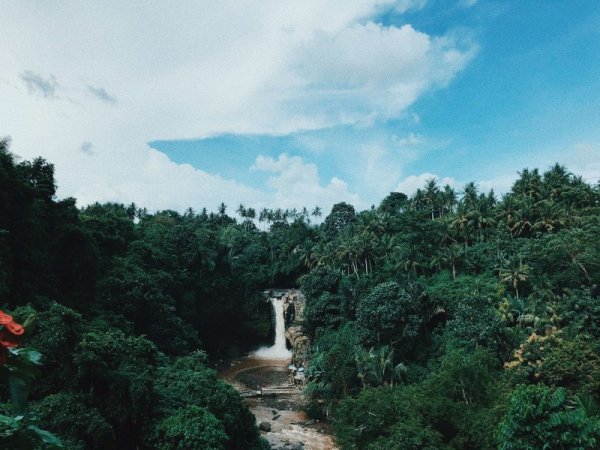 Tegallalang Rice Terraces
This place, like many others on this list, is #instaperfect. The pictures speak for themselves. They're like giant paddy field stairs, making this place look like some sort of paradise. This gorgeous terraced landscape definitely needs to be on everyone's "pretty places to visit" list! If you make your way up to the top, you'll get a magnificent view of the rice terraces sloping across the valley, peppered with coconut trees, with the water in the irrigation fields glistening in the sunlight. It's also a generally cool and breezy area – all the more reason to love it!
Manila – Alwee Villarosa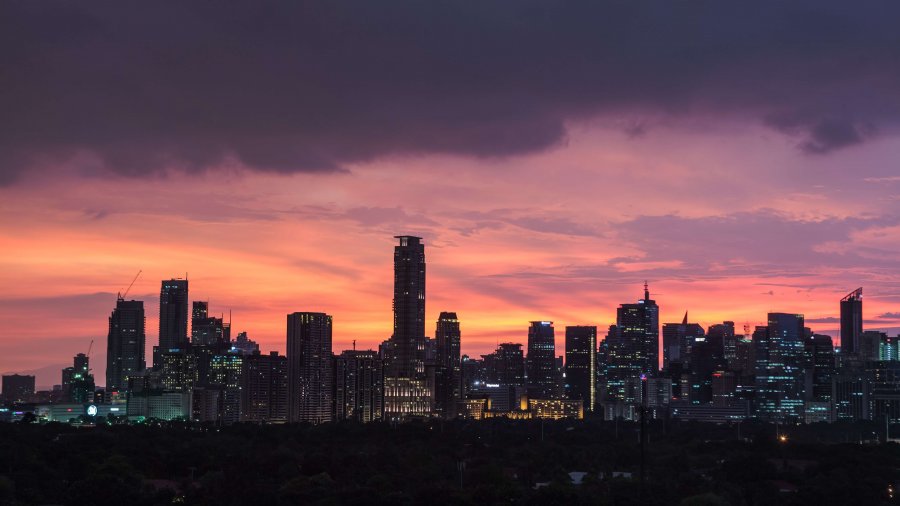 For residents of Metro Manila, it's easy to grow jaded about the place we call home. After all, there's the ever-growing traffic, unreliable transport system, and pollution to contend with. But for me, there is still a lot to love about the "Pearl of the Orient."
Of course, the soul of a city is in its people but the metropolis has a very colorful character. Manila can be chaotic and spiritual, dirty and divine, gritty and gorgeous all at once. If you don't find beauty and poetry here, you will never find it anywhere.
On the surface, our plot of the world is everything it's cracked up to be: a boiling stew of dust, noise, sweat, and congestion that's as mean as it is messy. It shouldn't be difficult to acknowledge the truth that our little urban jungle tends to come off as abrasive, even to its own inhabitants. But that's only on the surface.  
Falling in love with Metro Manila is an affair that demands your effort — if you really want to get to know this place, you have to draw the curtains and open it up yourself. You have to take the time to explore its arteries and dig into its endearing nooks and crannies.  Start here –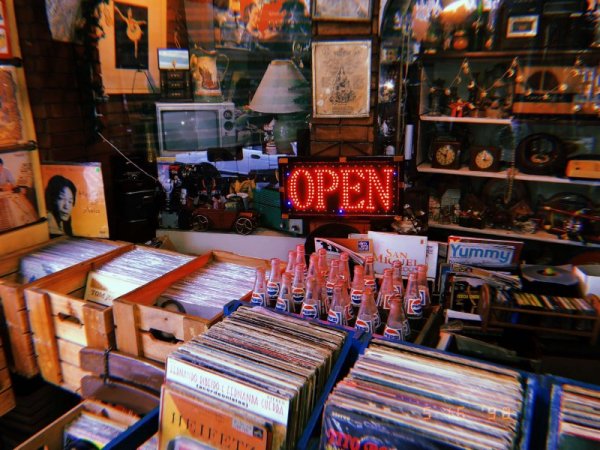 Boutique shops in Kamagong Street
It's a bit of a stretch to call these tiangges "secret" or even relatively obscure, but as far as upscale menswear stores go, these Kamagong Street boutiques may just be the best one that's still on the down-low. Some stores even stock imported garments, and a lot of brands that the fashion set really seeks out.
Vinyl and old records stores
Vinyl record collectors and enthusiasts will point to Quezon City's Cubao Expo, Kamias Road, and Maginhawa Street as the best places to go digging. The vinyl shops in those areas are a hotspot for the growing vinly community in the country. From rare records to more contemporary ones, these shops may have the right LPs for you.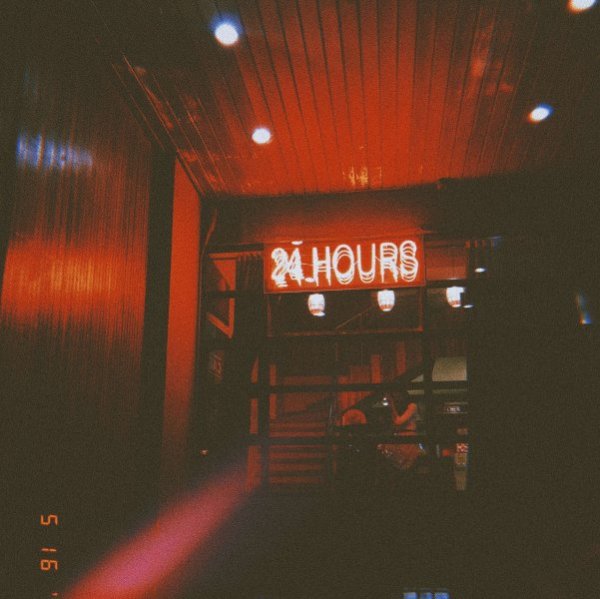 Fred's Revolution
You may already know Fred's Revolution as the watering hole of yesteryear's best-kept secret: Cubao X. But now that Cubao X is fair game for all, you might want to try moving to the new Fred's Revolution in Escolta, the new of-the-moment district for artsy youths.
Fly to these destinations through Emirates Airline.  For ticket booking visit
https://fly4.emirates.com/CAB/IBE/SearchAvailability.aspx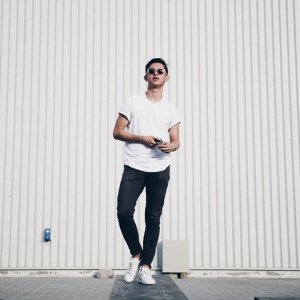 ALWEE VILLAROSA
Savage PR savant. Social Media guy. Bangkok advocate. Hoarder of 3AM songs that are too cool for anyone. Strongest proponent of the #WastedYouth campaign on Instagram. Alwee Villarosa could be your typical, garden variety switched-on millennial internaut, except that he's infinitely more. He is also a cunning marketing strategist, a burgeoning writer, and an account manager and leader with an unshakeable sense of integrity and work ethic that belies his young age. See more of his POV at his IG: @alweevillarosa
For more travel articles like these, visit Illustrado.