Egypt – Tessa Antonio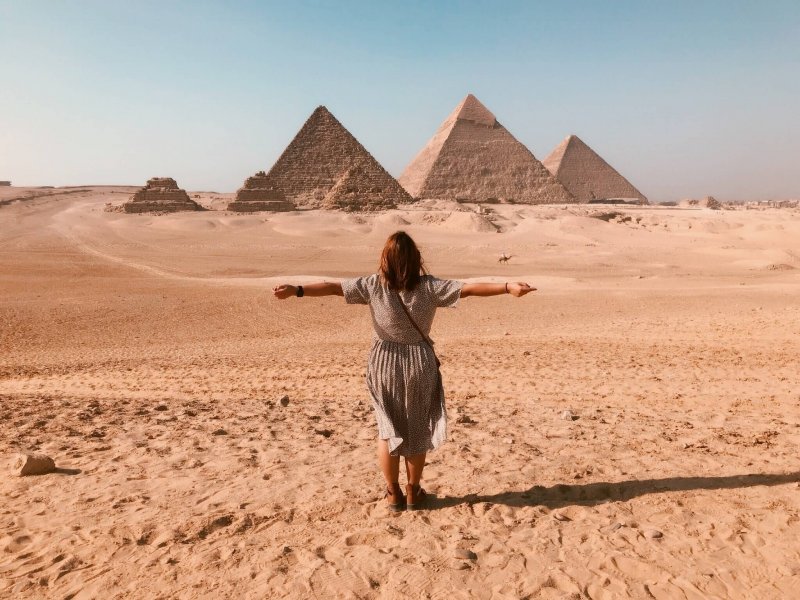 "Marhaba from Egypt! The moment I saw The Great Pyramids of Giza, I can't believe I'm seeing the real thing that I could only get read about in the encyclopedia when I was a kid.  This place was unbelievable and utterly surreal. I don't know how to begin to tell you how beautiful this country is, despite how media paints it to be unsafe! Most of my friends and family warned me that it was dangerous, risky and not safe for women to travel to Egypt.  I'm so glad I followed my instincts and left my doubts and fears before the plane took off.
Three days is not enough to explore the wonders of this magical ancient city! I couldn't even fathom how they preserve the relics and the hieroglyphics on walls. My itinerary included sightseeing in Cairo and Alexandria.  I was really in awe seeing the amazing spots, especially the Pyramids of Giza and Saqqara, the tombs in Memphis and the pristine beach in Alexandria.
Aside from crazy drivers along the highway, in general, expenses are reasonably cheap compared to Dubai. Uber is just a call away. Food is delicious, and people are friendly.   Sometimes, It's hard to judge a place from afar. You need to be there to feel the vibes of the city.  I'm forever grateful that I ticked off this great city from my bucket list!"
Because of the Pyramids of Giza, it's no wonder that Cairo will always be an appealing African metropolis constantly drawing the crowds. And for those wishing to explore the city off the beaten path, the vivacious Egyptian capital is home to a thriving hidden artsy scene with cozy book shops, colorful markets, authentic Arabic restaurants and compelling art galleries abound. Here are other things you can do after seeing the world's remaining classic wonder:
Fashet Sumaya
Open from only 5-7pm every evening, this quaint, three-tabled restaurant is just the right amount of exclusive, and is one of the most authentic Egyptian culinary destinations in Cairo. Hidden down a quiet lane in downtown Bab El Louk, diners here can enjoy traditional home cooked meals served by Sumaya herself, the friendly owner of the establishment. It is so intimate that it is impossible not to chat with fellow diners, Fashet Sumaya is a true taste of Arab hospitality and society, and is an enjoyable, original culinary experience in the city.
Khan el Khalili Bazaar
A stroll through Cairo's most eclectic souk is a walk which engages all of the senses, with the smell of exotic spices wafting through the stalls and the intricate stained glass lamps casting a kaleidoscope of light onto the streets. Here local vendors sell a variety of wonders, from clothing to hookah pipes and regional foodstuff, making it the best place to pick up authentic souvenirs. Visitors should be sure to haggle, with bartering being a local tradition of which a failure to take part is considered almost disrespectful.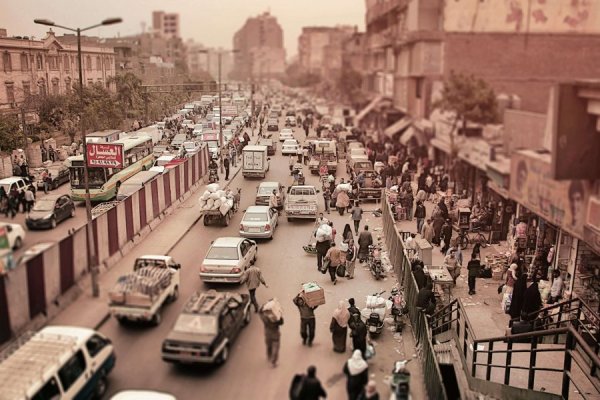 The City of the Dead
Also known as Cairo Necropolis, this Islamic cemetery stretches over an impressive area of four miles, with entire streets dedicated to the tombs of civilizations of the past. A largely inhabited area where people live amongst the remains of their ancestors, this historic region exudes a unique atmosphere which combines life and death in a truly fascinating way. With intricate shrines inscribed with phrases from the Qur'an, exploring the City of the Dead promises to be an unforgettable experience.
Kuwait – Fahad Alobaidly
"Kuwait is one of the two countries in the Middle East that still preserves its culture and traditions up to this day. It is not your regular tourist destination, but there are a lot of beautiful places to visit, ranging from preserved old buildings turned to souks or tourists spots, to new modern architectural ones like malls and museums. There's food ranging from traditionally cooked to local cuisines with a modern twist, and mocktails and fruit juices are served instead of alcoholic beverages, since it is not allowed throughout the country."
Kuwait, as with many oil rich countries in the Middle East, has undergone an explosion in contemporary culture in recent decades and is packed with art exhibitions, festivals, music performances and more. Although the heat makes Kuwait an ideal poolside destination, the country also has plenty to offer culture and art enthusiasts. Here are some unmissable Kuwaiti destinations!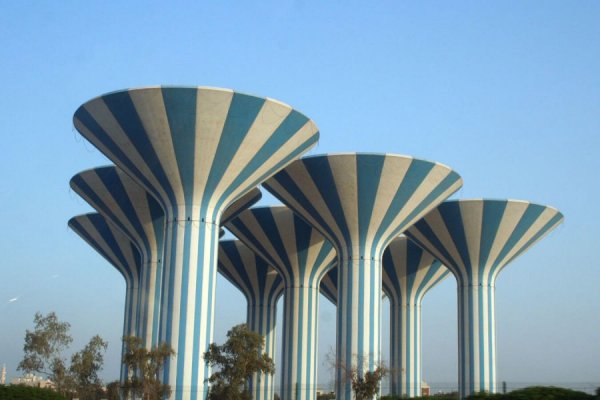 House of Mirrors
In the Qadisiya residential quartier of Kuwait City stands a unique house that epitomizes art right down to its last brick. Owner and designer Lidid al-Qattan, who has Italian origins, has long been Kuwait's prominent artist; she used an accidently broken mirror as inspiration to create a house that is now referred to as the House of Mirrors. It is an exclusive art-in-action visit while in Kuwait.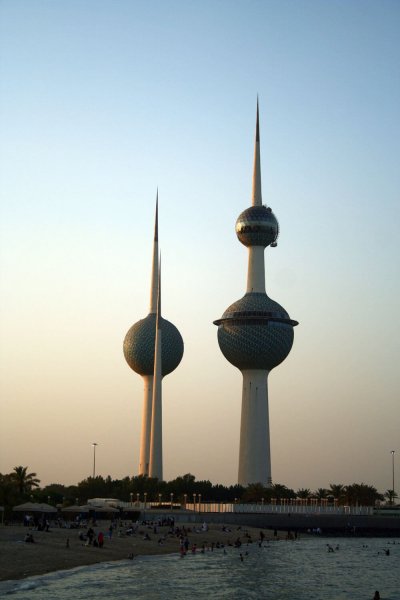 Kuwait Grand Mosque
Being the world's 7th largest mosque, the Al-Masjid Al-Kabir, or Grand Mosque, is definitely worth visiting. Though prior appointment is needed, once there, visitors can expect an hour and half, free, informative guided tour that introduces this historically and spiritually rich landmark building. The Mosque can host up to 10,000 men and 950 women for prayers, and includes an Islamic Library under its exceptionally designed halls. It is a must-see cultural venue for all architecture-lovers.
Sadu House
A passageway between past and present, Sadu House is one of the most visited venues in Kuwait. An old Kuwaiti house from the 1930s, today it is a cultural centre with a wide range of activities, from workshops, lectures, children's programmes and textile designer exhibitions, all aiming to preserve Kuwaiti weaving traditions. This unique textile-art venue is adjacent to the National Museum and also offers a traditional cafeteria with handmade authentically patterned interior design.
Adelaide – Carlz Libo-on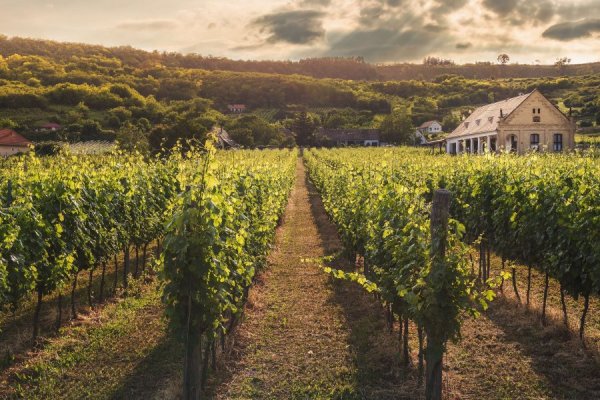 "Among all the cities in Australia I visited, nothing compares to the quaint city of Adelaide.  From the scenic beaches of Glenelg or Henley and Maslins (though not in Adelaide but in South Australia) to the carefully-manicured vineyards of Barossa Valley or Adelaide Hills, Adelaide is a must-visit in the Land Down Under.  It's hard to really crunch in great detail what makes the city so beautiful, because you have to be there to experience it.  It's a place where creativity is unassuming as seen in their annual Fringe Festival, and where food is diverse (Central Market is the place to go to; name the cuisine and they have it).  It reminds me so much of the city-meets-province vibe where there are lots of spaces to breathe, but you're still in tune with city life."
Adelaide is one of Australia's hottest destinations, offering a cocktail of sophisticated culture, heritage, architecture, abundant natural delights and a vibrant food and drink scene. With so much places to choose from, we've narrowed it down to a few.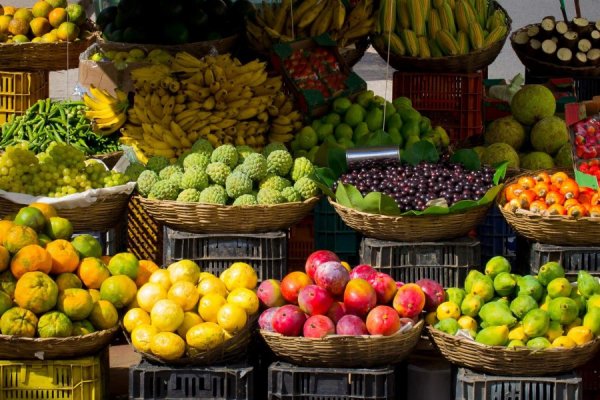 Adelaide Central Market
Continue the celebration of local food and drink at the Adelaide Central Market, the most-visited attraction in the state. More than eight million visitors a year flock to the market, which has been the buzzing hub of Adelaide's culinary culture since it opened way back in 1869. The 80 stalls make it one of the largest undercover markets in the Southern Hemisphere.
Victoria Square
The name sounds very British, but Victoria Square's history dates back a lot further than European settlement. The local indigenous people used 'Tarndanyangga' as a meeting place for centuries before colonization. The British then converted the space into a focal point of the newly created city in the 1850s, and the square was upgraded in 2014, adding new lighting and revamping the historic fountain.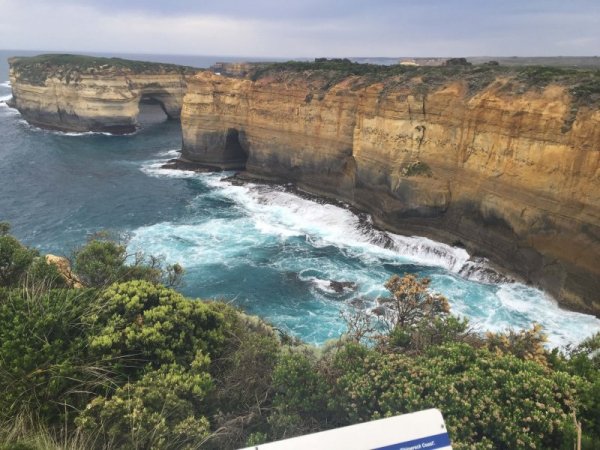 Glenelg Beach
Adelaide's most popular city beach is just a 25-minute tram ride from the city center, which drops you off meters from the sand at Moseley Square. It's not just the miles of golden sand, the picturesque jetty and the stunning sunsets that pull huge crowds to Glenelg — it's the trendy boutiques, heritage hotels and dozens of cafes and eateries along Jetty Road, too.
Art Gallery of South Australia
Right next door on North Terrace's leafy boulevard of classical sandstone buildings sits the Art Gallery of South Australia, one of the country's finest collections of artworks from every corner of the globe. Every year it welcomes more than 700,000 visitors to admire the collection of 38,000 pieces. The grounds of the University of Adelaide, the State Library of South Australia, the National War Memorial and the Parliament of South Australia are also all worth visiting on North Terrace.
Fly to these destinations through Emirates Airline.
For ticket booking visit: Emirates Features Fares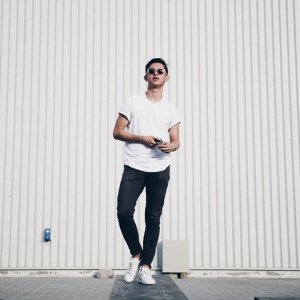 ALWEE VILLAROSA
Savage PR savant. Social Media guy. Bangkok advocate. Hoarder of 3AM songs that are too cool for anyone. Strongest proponent of the #WastedYouth campaign on Instagram. Alwee Villarosa could be your typical, garden variety switched-on millennial internaut, except that he's infinitely more. He is also a cunning marketing strategist, a burgeoning writer, and an account manager and leader with an unshakeable sense of integrity and work ethic that belies his young age. See more of his POV at his IG: @alweevillarosa
For more travel articles like these, visit Illustrado.