When it comes to preparing for your next holiday destination, nothing beats insight and tips from the people who actually live there.  Enjoy the sights and sounds, find hidden gems beyond the usual tourist haunts, and eat and drink while keeping tabs on your budget just like the locals would.  And if you're feeling a little weary from being on the road, and crave the comforts of home, it's good to know that there's always a Pinoy fix just around the corner in most destinations across the globe! So, travel far, travel wide, but also travel well with these insider tips from locals in your fave cities.
Tokyo, Japan
The world's largest city, Japan's capital, Tokyo, is a harmony of ultra-modern neon-lit skyscrapers, serene temples, and cultural centers within its eclectic urban landscape. With different attractions across its districts, the city is chock-full of activities and sights to see – from the vibrant, fashionable people of the Harajuku district and never-ending lights of Akihabara to the izakayas and temples in Asakusa. Filipino blogger Robert Ilagan (also known as Robatology) has been living in Japan for the last few years. Landing a job as a teacher, he has made Japan his new home and now shares his experiences with over 50 thousand Filipino subscribers across the world.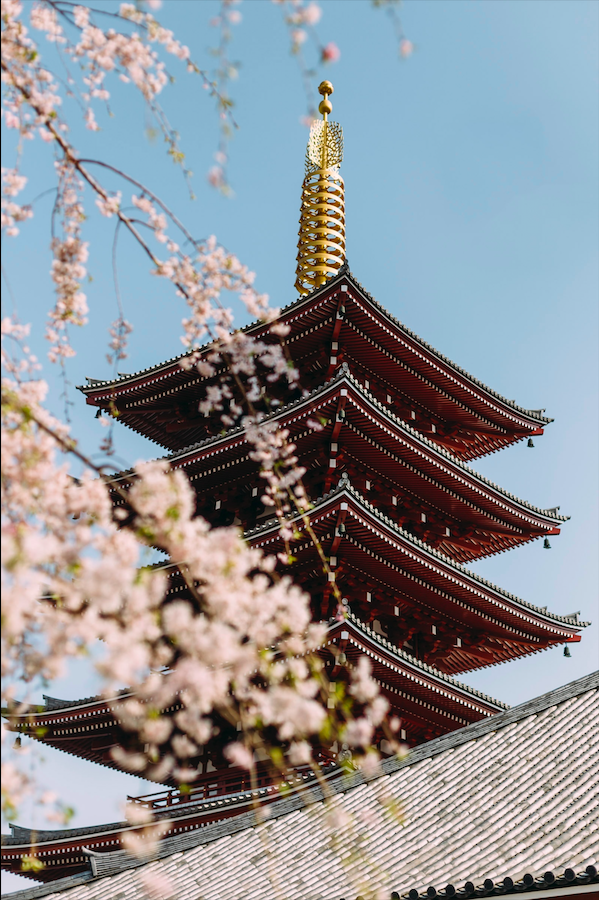 Before you go
Japan climate varies greatly from North to South. It is temperate here in the Kanto region, where Tokyo and my prefecture Kanagawa are located. August is the hottest month with an average of 26 degrees Celsius in the Kanto region, while winter drops towards 5 degrees Celsius. The best time of the year to visit is around March to May for spring and October to November for a cool Japan feel. Summer here is hot and humid, and sometimes you'll feel like you're in the Philippines.  So, wear shorts to the max! Bring a light jacket from June to July as it is the rainy season. Japan has a lot of Hawaiian influence too, so you can never go wrong wearing matching floral shirts with your partner.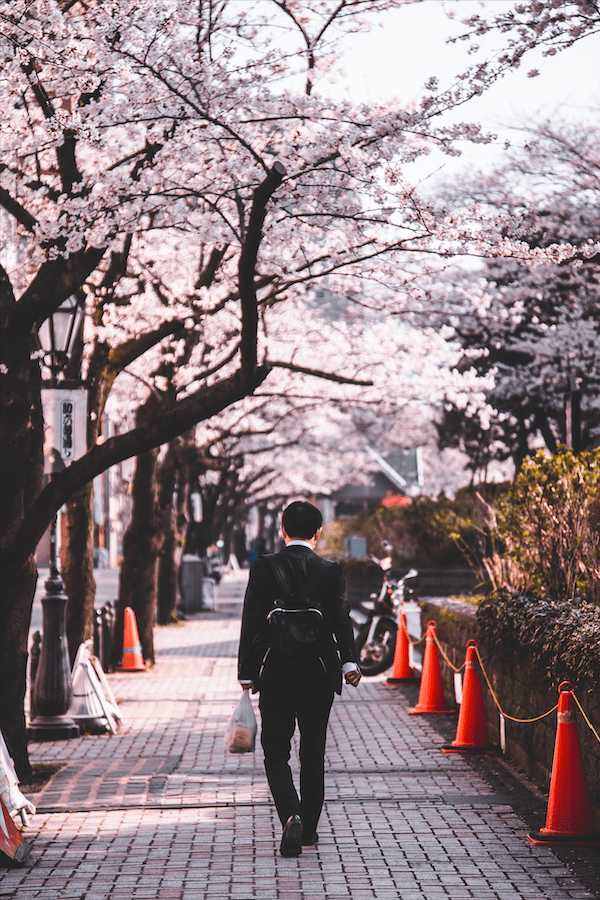 Must do's and must see's
Tokyo generally has a lot of attractions, but it is also the gateway to many other attractions across Japan itself. Don't miss out on Disney Sea, the Imperial Palace, Mount Fuji, the Sapporo Snow Fest (all the way north) and Osaka Castle. In my area, there is Kamakura, where you can find Buddhist temples, Shinto shrines, and the statue of the Great Buddha, which stands over thirteen meters high. Try riding the Shinkansen (bullet train) and visit the Robot Restaurant and Ramen Museum too, and don't forget to walk in the middle of the busy Shibuya crossing to catch your best selfie moment! 
What to avoid
Japan's generally safe, but like anywhere else in the world, there are some places you'd have to take heed of, like Kabukicho (Tokyo's red-light district), which often attracts freaks because of its nature. Roppongi is also known for drink–spiking incidents. Caution is advised to all, so don't go out alone. On the bright side, the crime rate in Japan is very low. To avoid creating conflicts or annoying locals, please don't eat as you walk, wear shoes indoors (leave them by the door) or leave tips (tips are not needed, but service is always expected to be excellent).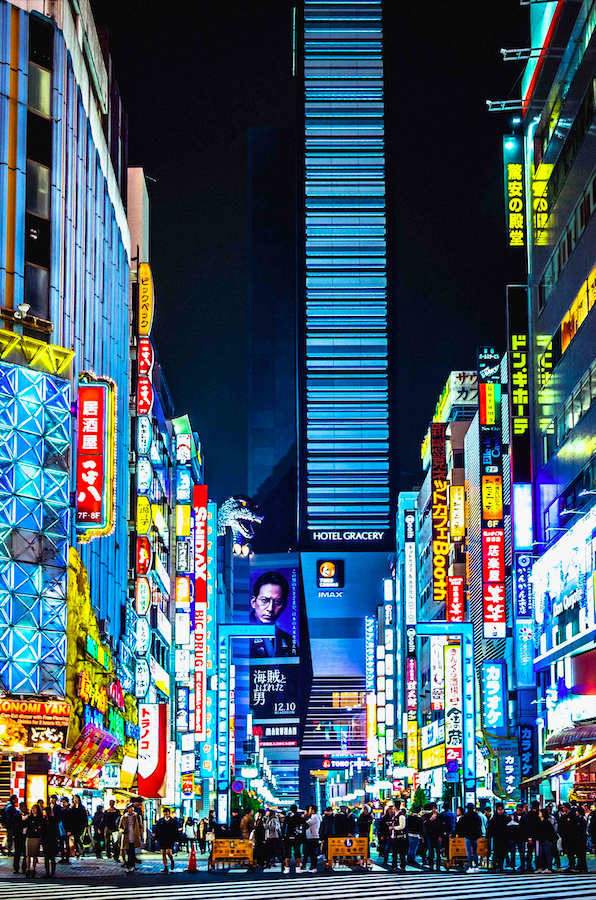 Traveling on a budget
Many people think that Japan is expensive, but there many cheap options, in fact. You can buy meals from grocery stores. If you want them even cheaper, go there from 7PM onwards. Fast food is also cheap here (Mcdonalds breakfast costs US$3). Vending machine restaurants also offer meal sets for less than US$5. For shirts, visit Uniqlo – they have a bargain section that sells items at 50% off. For souvenirs, trinkets, and household items, go to Daiso or Donki (Don Quijote). The general price at Daiso Japan can go as low as half the regular price in the Philippines 
How to get around
The train is the best method of transport for tourists. Buy a Pasmo or Suica card beforehand at the airport to save time and money.  They can also be used for convenience stores. Buses are comfortable and much cheaper than bullet trains for long-distance travel if you don't mind sleeping there.  You can buy bus passes as well.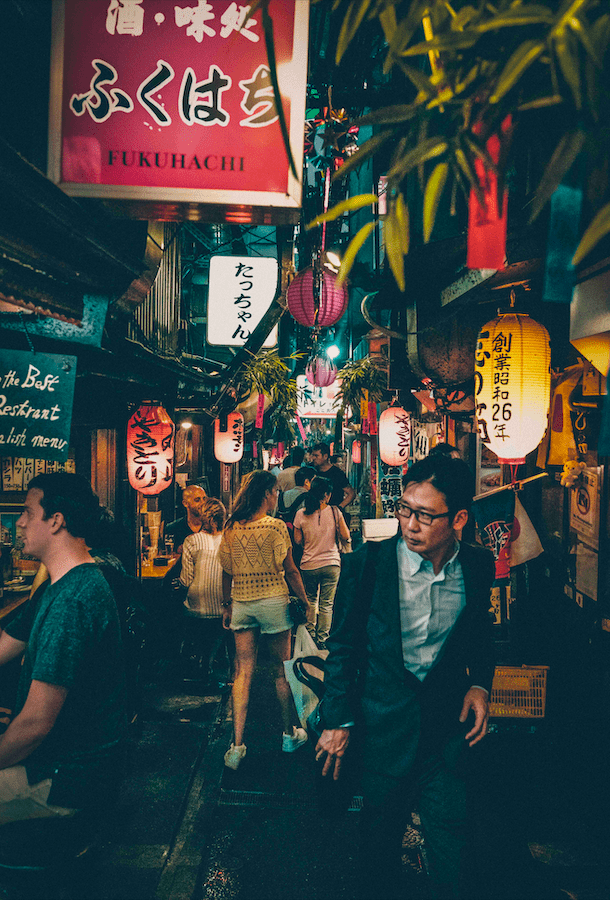 Best foods and places to eat
There's plenty of great food in the country.  Not to be missed are sushi, sashimi, okonomiyaki, teriyaki, and onigiri. It's best to have okonomiyaki at a restaurant where it's made right before you. Onigiri has a lot of different exotic flavors, and you can practically grab them anywhere for as low as 100 yen. There are over 200,000 registered restaurants in Tokyo alone, with 230 Michelin star rated ones too!  So, you'll never run out of options. Just secure your budget!
Hidden Gems
Golden Gai near Kabukicho, with its dimly lit alleyways, graffiti walls, and bawdy signs, is a world away from the brightness of Shinjuku.  It offers a lively bar atmosphere over 200 micro bars and dining establishments with the nostalgic feel of Old Tokyo. It's was formerly a black market hub, which now attracts tourists and an eclectic, artsy crowd.
There's also Jinbocho (Book Town), a small college neighborhood in Chiyoda with about 180 book-related businesses. Find some treasures at Book-Off stores that offer recycled items. They have vintage fashion, vinyl, and jewelry boxes waiting to be discovered.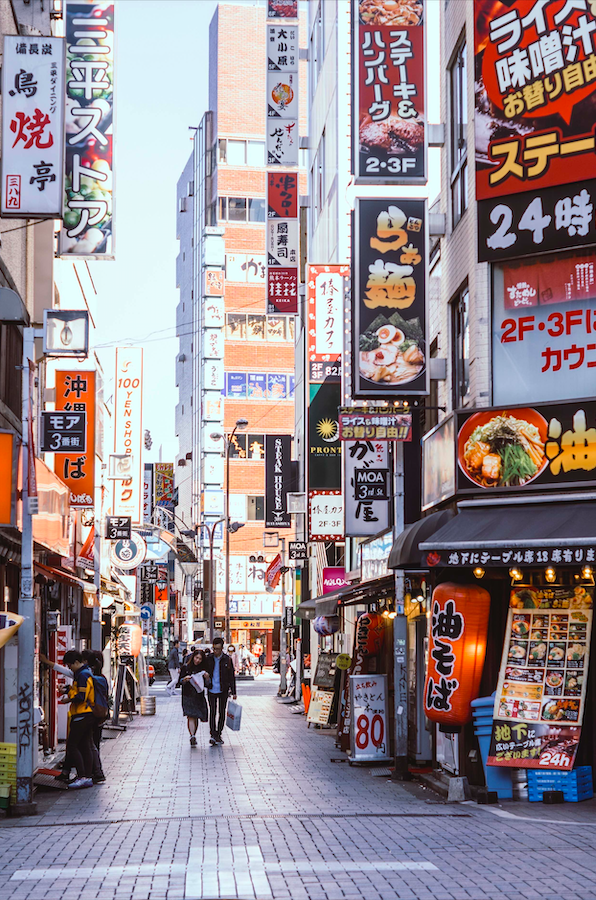 Kabayan Comforts
Unlike other foreign communities that stick to one or two places, Pinoys are scattered all over Japan, particularly in Aichi, Tokyo, Osaka, and Kanagawa. There are Filipino communities and religious groups/institutions almost everywhere, not to mention Filipino restaurants in major cities. In Tokyo, there is this annual Pinoy Expo of food, talent and pageantry also attended by other nationalities.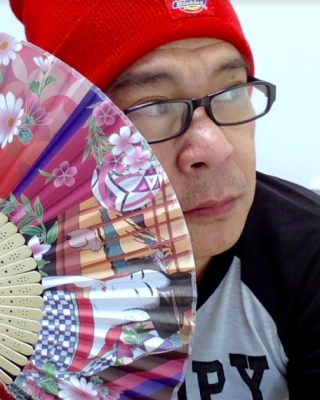 Filipino blogger Robert Ilagan (also known as Robatology) has been living in Japan for the last few years – working as a teacher while delivering laughs, food trips and family fun on youtube. 
Follow him here:
Youtube – Robatology
Facebook – Robatology